Perhaps it is the pure drama, violence interwoven with a strong whiff of intrigue, corruption and scandal that makes boxing such an attractive genre for Hollywood – or Pinewood.
The fight game has long provided the perfect punchlines for the big screen and this year will see several more movies in which the fake blood flows as freely as the tears of the women at ringside who can't bear to watch.
Among new releases will be yet another return for Rocky,  while the end of last year saw the most intimately revealing celluloid chronicle yet depicting the softer side of Muhammad Ali and his domination of the hardest game.
Scores of directors had been fascinated by the fight game – not just for the violence but for the drama of fighters' lives, portraying raw courage, crooked promoters, wily old cornermen, fixes, comebacks, and the occasional romantic interlude.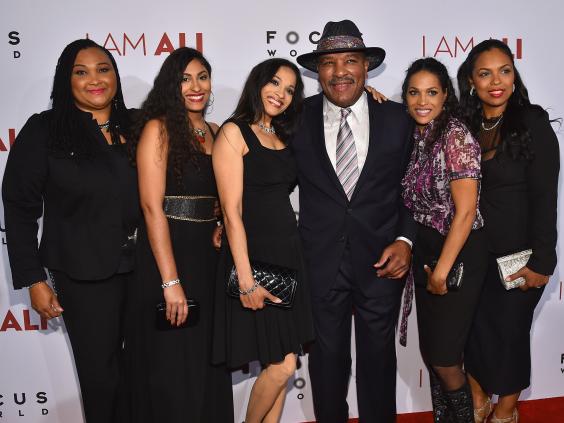 It has been so since Alfred Hitchcock in 1927 made The Ring, a silent tale of a pugilistic love triangle that is his only original screenplay.
Although not strictly a boxing movie, Budd Schulberg's 1954 classic On the Waterfront produced one of the most memorable lines in cinema history. "I coulda been a contender," laments Marlon Brando's ex-fighter Terry to brother Charley. "I coulda been somebody, instead of a bum, which is what I am."
Subsequently, numerous fistic epics, ranging from The Harder They Fall to Rocky I to VI (aka Rocky Balboa) via Somebody Up There Likes Me, Body and Soul, Champ, Golden Boy, Fat City, Hurricane, Warrior, Million Dollar Baby, The Fighter, Cinderella Man, When We Were Kings, Raging Bull, and 2014's unlikeliest puglistic pastiche, Grudge Match, which saw one-time rival warriors Sylvester Stallone and Robert De Niro settle old scores in the ring as near-septuagenarians. More raging bullshine than Raging Bull but like most boxing movies, where every exaggeratingly pulled punch is choreographed and assiduously rehearsed, it rang bells at the box office.
The screen's glove affair continues this year with Southpaw, in which Jake Gyllenhaal plays a champion welterweight called Billy "The Great" Hope, who stages an epic comeback from personal tragedy. To get fit for the role, Gyllenhaal trained daily with Floyd Mayweather Jnr in Las Vegas.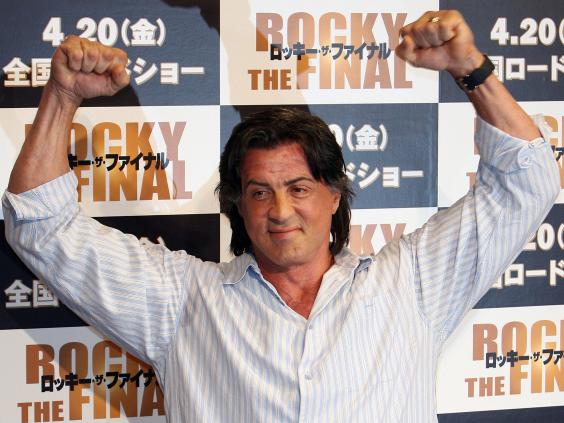 Many famous actors have lived the life of fighting men to prepare for their filmic ring debuts, among them De Niro as Jake La Motta in Raging Bull, John Garfield in Body and Soul and Paul Newman as Rocky Graziano in Somebody Up There Likes Me. Daniel Day-Lewis took pastings in London's legendary Fitzroy Lodge gym for The Boxer.
Now let's get ready to mumble –again. Stallone is to bring Rocky out of retirement. Thankfully he won't be back in his stars-and-stripes shorts at 68 but training the grandson of Apollo Creed, his first foe. One of the opponents of young Adonis Creed will be played by the British cruiserweight champion Tony Bellew, from Liverpool.
From Rocky to reality. The latest Ali epic, I Am Ali, is the most enthralling of boxing movies, painting a wonderfully informative portrait of the life and loves of the standout sporting showman of all time.
Ali is now in the dreadfully restrictive grip of Parkinson's, so the film relies on personal video clips and recordings to provide a magnificent insight into the world's most iconic sports personality.
It unravelled many things that even those of us fortunate enough to have followed him around the world were never privy to; the private side of a legend who, for a whole generation, was the world's most public persona. While never a saint, Ali lit up so many lives, but led such a complicated and controversial one himself. We all knew of his philandering yet somehow he still managed to be a loving family man despite  serial bouts of infidelity.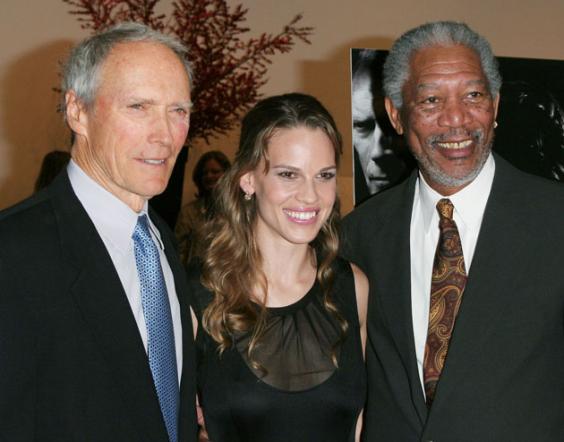 Director Claire Lewin's affectionately assembled masterpiece is built around tapes, mostly made in the late 1970s, in which Ali speaks with his children (of which he fathered nine) when they were tots , recording conversations which he promises them will one day be part of history.
Despite the unexplained absence of contributions from Ali's present wife, Lonnie, and high-profile daughter, Laila, who became a boxer herself against his wishes, the film has many touching moments as two of his three ex-wives, Veronica and Belinda, speak of their enduring love for him. Two other daughters, Maryum and Hana, and his only son Muhammad Jnr, talk movingly of their father's tenderness as he copes with the last great fight of his life.
"My father has a lot of sides," confides Maryum." You hear about the fights but you don't hear that much about family or what that means to him."
His daughters say that Ali, nudging 73 and living in Phoenix, Arizona, where the air is clean, the weather balmy and visitors few, laughs at reports that he is on his deathbed. "He enjoys his life and is clear-minded," says Maryum. "He still loves being talked about.
"He doesn't have dementia, is not bedridden and is not in physical pain. He is exactly the same person inside as he has always been. He is up every day watching westerns or Elvis movies or those about himself. He just loves to watch himself."
For those who loved watching him, I Am Ali brings back a multitude of delightful memories of a star who will always outshine any movie made about him or boxing.
--
MAKING A FIST OF IT - BOXERS AND ACTORS
A good fistful of fighters have turned into film stars, among them Victor McLaglen, who fought Jack Johnson in 1909, comedian Bob Hope, London schoolboy champ Ray Winstone and Oscar-winning screen legend Jack Palance, whose rugged features owed much to his pro ring career under the name Jack Brazzo.
Mickey Rourke went the other way, turning to boxing midway through his acting career and training under Freddie Roach. He returned to the ring at the aged of 62 in Moscow in November, taking on Elliot Seymour, 33 years his junior. Seymour, who had lost nine of his previous 10 fights, went down dramatically in the second round amid allegations of a fix.
Previously, Rourke had been undefeated in eight fights with six wins (four by knockout). He never made a boxing film but starred in The Wrestler.
Reuse content