Manny Pacquiao has said that money will be no object as he seeks a super-fight with Floyd Mayweather - while he also took a potshot at the pound-for-pound king's lack of style.
Last week Mayweather, 37, shocked boxing fans when he said "let's make it happen" to a potential fight with the FIlipino.
A bout between the pair has long been mooted, but for various reasons, including money and alleged doping, has never been made. Although both are now well past their prime, a fight between the two would likely be the richest boxing match in history.
However, Mayweather said his potential opponent was not worth a 50-50 split of the purse but Pacquiao hit back, saying this fight was not about money.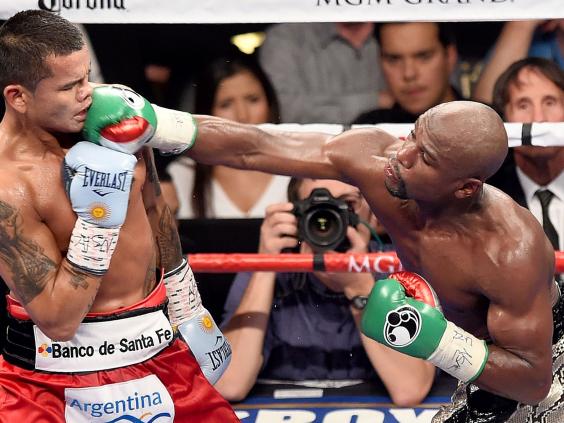 "Mayweather can get the amount he wants. As early as January this year, I challenged him to a charity fight. Until now, he has not agreed to it. So, money is not the issue in our fight," Pacquiao said on his official website.
"This fight is about legacy, this is about making the fans happy and, above all, this is for the good of boxing."
Pacquiao, who beat Chris Algieri last month, said he would do his best to make it an exciting fight against Mayweather, a masterful defensive and counter-punching boxer.
"He has reached a dead end. He has nowhere to run but to fight me," the 35-year-old added. "I will try my best to make this a thrilling and entertaining fight.
"But I doubt if he's gonna engage me in a slugfest. You all know his fighting style. Most of his previous fights, if not all, induced us to sleep."
Additional reporting from Reuters
Reuse content