A rich man from the East named Dr Wu wants to rule the world of boxing. Dr who?
He's Dr C K Wu, a 68-year-old, English-educated billionaire from Taiwan who has just been re-elected for his third term as president of the AIBA, which controls what used to be called amateur boxing and is responsible for the sport in the Olympic Games.
Now he says he is determined to fulfil his long-held aim "to govern boxing in all its forms", including us professionals. Good luck with that.
The whole concept is ridiculous. It is neither practical nor feasible. What we will end up with is just another label in an overcrowded alphabet soup. Or a monopoly. Does sport need another Fifa?
Dr Wu should be content that under his governance the AIBA's branch of boxing is now arguably in a better state than it has ever been. Leave the pros to fight their own battles.
There is no way the AIBA can logically embrace the established professional bodies or superstar boxers such as Wladimir Klitschko, Floyd Mayweather Jnr and Manny Pacquiao. As a promoter I certainly wouldn't want any part of such an arrangement nor, I know, would leading American fight figures like Bob Arum or Golden Boy Promotions.
There is no doubt that since his election in 2006 Dr Wu, a former architect and construction engineer who is credited with much of the design of Milton Keynes, has kept his promise to make amateur boxing more transparent, restoring its credibility. Many of his reformist ideas, such as introducing pro-style punch-for-pay tournaments and less suspect scoring systems, abolishing headguards and vests in major men's tournaments, and bringing women's boxing into the Games, revived a sport once so riddled with corruption that it was in danger of losing its Olympic status.
One of his previously mooted notions that I sincerely hope will not be implemented is allowing fully fledged pros, including established world champions, to compete in the Olympics.
I also hope Dr Wu treads warily. There are still those on the International Olympic Committee, for whose presidency he tried unsuccessfully this year, who do not share an enthusiasm for boxing and would happily see it ditched.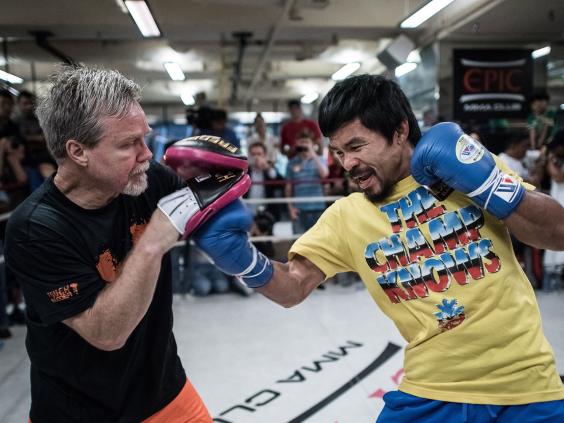 Algieri may ruin the big fight
Mayweather Jnr v Pacquiao, the ultimate mega-bucks ring showdown the world has been wanting to see for years, seems closer than ever to happening.
The well-chronicled hostility between their respective promotional organisations has noticeably thawed. I was on the same table as Pacquiao's mentor Arum, and Golden Boy's Oscar de la Hoya, who works with Mayweather, at the recent WBO convention in Las Vegas, and there was clearly a will to get it on. In the end it may be Mayweather's call but there's no doubt the Pacman is up for it
So it seems ironic that Pacquiao is taking a huge risk by facing an opponent who could put a fist through boxing's biggest bonanza. The Filipino defends his world welterweight title against Chris Algieri, in Macau this weekend, live on BoxNation.
Unbeaten in 20 contests, will the tall and rangy 30-year-old New Yorker worry Pacquiao? He has heart and determination, coming off the canvas twice in the first round to defeat tough Russian Ruslan Provodnikov and claim the WBO light-welterweight crown in June.
I don't see him winning but, at 35, Pacquiao has been showing signs of decline of late and, as we know, boxing history is steeped in upsets. Can Algieri be the new "Cinderella Man"?
He is clearly a clever guy, with a BA in health care science and a Masters in technology. He plans to become a doctor specialising in cardiovascular medicine. Another thick fighter, eh?
Career in pictures: Floyd Mayweather
Career in pictures: Floyd Mayweather
1/6 Floyd Mayweather

Floyd Mayweather triumphs in his rematch against Maidana last month by a unanimous decision, making easier work of his opponent than in their first bout

REUTERS/Steve Marcus

2/6 Floyd Mayweather

Floyd Mayweather and Marcos Maidana square off during their press conference to promote their rematch for September 2014

GETTY IMAGES

3/6 Floyd Mayweather

Floyd Mayweather hands previously unbeaten Saul Alvarez a boxing lesson and leaves him slumped and desolate in his corner in September 2013

Getty Images; AP

4/6 Floyd Mayweather

Floyd Mayweather throws a jab to the face of Robert Guerrero during his comfortable win in May 2013

5/6 Floyd Mayweather

Floyd Mayweather is forced against the ropes in his last fight, against Miguel Cotto but prevailed by a unanimous decision in 2012

AFP/Getty Images

6/6 Floyd Mayweather

Floyd Mayweather knocks out Victor Ortiz in the fourth round of their 2011 bout at the MGM Grand, Las Vegas

AP
An action-packed card includes two further world title fights with Ukrainian ace Vasyl Lomachenko defending his WBO World Featherweight title against Chonlatarn Piriyapinyo, plus American star Jessie Vargas puts his WBA World Light-Welterweight title on the line against Antonio DeMarco.  Chinese sensation Zou Shiming also features in a twelve-round bout on the show.
Live coverage will start at 2am on Sunday morning on BoxNation.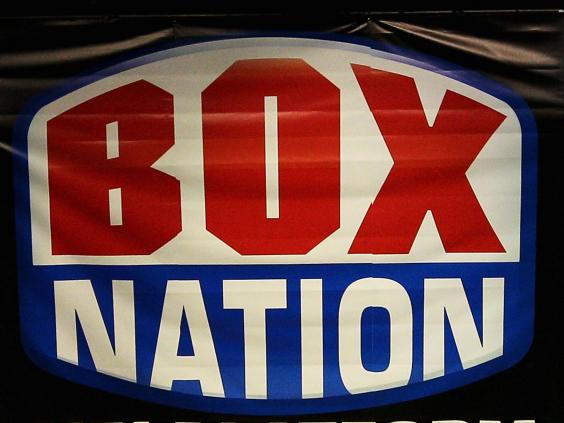 Subscribe to BoxNation at www.boxnation.com
Reuse content