As a fighter, Amir Khan has never been short of bottle. Now the former world champion and Olympic silver medallist has demonstrated he also has courage and class outside the ring by becoming one of the few high-profile Muslim sports personalities to put his head above the parapet and express his outrage at the shameful atrocities committed by the extremist zealots who defile his religion.
Khan is in Pakistan, the birthplace of his parents, to "send a statement" to the Taliban about his revulsion at their massacre of 132 schoolchildren and several teachers in the north-western province of Peshawar. He realises his own life might be endangered, but as he told The Independent on Sunday last week: "I must speak out and tell people that what is happening is wrong. I cannot believe how sick in the mind some people are.
"It has to stop. Some people don't want to talk about the Taliban or other extremist groups but I'm open. I want to speak the truth."
Khan has already donated the 24-carat gold-thread shorts, worth around £30,000, which he wore when defeating American welterweight Devon Alexander in Las Vegas, to help rebuild the army school in Peshawar. Now he sends us this message from Pakistan: "I hope by coming here it will send a statement that not all Muslims are terrorists, that we despise what is happening in the name of our religion, and that things like this just set the country way back."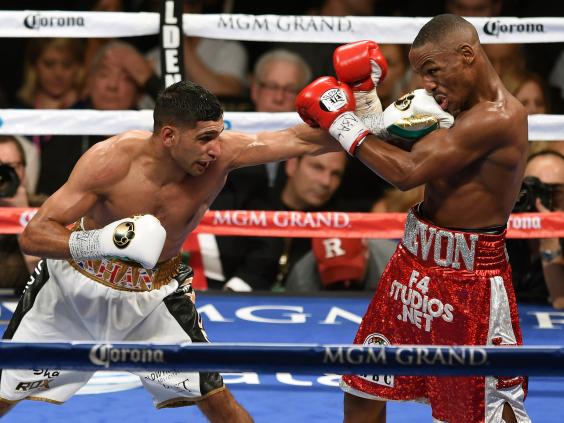 The 28-year-old added: "I wish to express my full support for the people of Pakistan. I'm here to help rebuild the school and to stand with the Pakistani nation. I've come to prove that Pakistan is a safe country for sports. I also want to give the message that sports and education will take us forward."
The massacre has been similarly condemned by another famous sporting Khan, former cricketer-turned-politician Imran, who visited the school in Peshawar and like Amir called on the nation to unite "to fight the menace of terrorism". Yet, disappointingly, the Khans are relatively isolated among sport's Muslim community, though Muhammad Ali has always vehemently condemned Islamic extremism.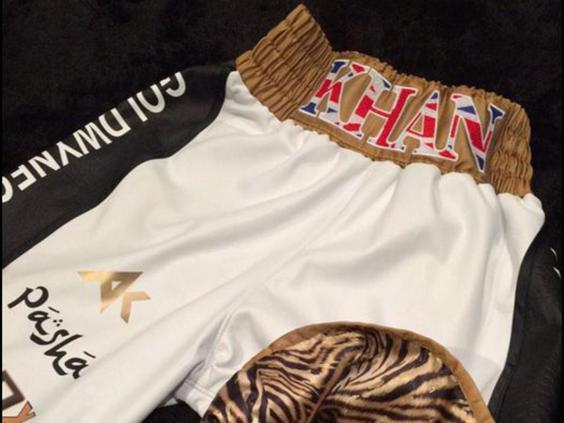 It would be good to hear similar sentiments from other Muslims such as the athlete Mo Farah, the England Test cricketer Moeen Ali, who, like Amir, is of Pakistani descent, together with other Muslims prominent in football, basketball and squash. As Amir says, it could make a difference.
Coe's not lording it
It's interesting Lord Coe's biography in his election manifesto for the presidency of the IAAF makes no mention of his peerage. It is a deliberate omission, for Baron Coe of Ranmore says as far as athletics is concerned he is, and always will be, plain Seb. Good on him.
Moynihan fights on
Meanwhile, Coe's predecessor as chair of the British Olympic Association, Colin Moynihan, continues to fight sport's corner in the House of Lords. The one-time sports minister is pressing the Government to keep on the case of Ghoncheh Ghavami (pictured), a British and Iranian national jailed – though now bailed – for seeking to attend a men-only volleyball match in Tehran. He says Britain must do everything possible to get the charges dropped and the ban lifted on her return to Britain. Good on him, too.
a.hubbard @independent .co.uk