Within minutes of the announcement of Floyd Mayweather's boxing match against Conor McGregor, bookmakers had made the undefeated American the overwhelming favourite for the contest, which will be held on August 26 at the T-Mobile Arena.
With a flawless professional record of 49-0, Mayweather is widely regarded as one of the finest boxers to have ever lived. He needs just one more victory to surpass the record of the great Rocky Marciano and has been sent to the canvas just once in his career, in a fight he came back to win.
By contrast, McGregor has never been involved in a professional boxing contest. But he is still one of the biggest stars in combat sports, having defeated Eddie Alvarez at UFC 205 to become the first fighter in the promotion's history to hold titles in two weight divisions simultaneously.
McGregor's straight left is also regarded as the most destructive short in professional MMA.
Nevertheless, his lack of experience in the ring means he is the rank outsider to win in Las Vegas in little over two months' time.
Oddschecker show that the majority of bookmakers have McGregor priced at 7/1 to win the contest, with Mayweather established as the overwhelming favourite with odds as short as 1/12.
Mayweather v McGregor: In numbers
Mayweather v McGregor: In numbers
1/19 Mayweather v McGregor: In numbers

What are the numbers behind the eagerly-anticipated super-fight between the two men?

2/19 Zero

The number of defeats Mayweather has suffered in his 19-year professional career

Getty Images

3/19 1

The number of times Mayweather has touched the canvas throughout his professional career. He came back to win the fight via a unanimous decision

Getty Images

4/19 2

The number of UFC championship belts McGregor (briefly) held when he defeated Eddie Alvarez at UFC 205

Zuffa LLC via Getty Images

5/19 3

The number of times McGregor has been defeated: losing to Artemji Sitenkov in 2008, Joseph Duffy in 2010 and Nate Diaz in 2016

Getty Images

6/19 12

McGregor's age when he began boxing at Crumlin Boxing Club under two-time Olympian Phil Sutcliffe

Getty Images

7/19 13

The number of seconds it took McGregor to knock out José Aldo at UFC 194, to win the UFC Featherweight Championship

Getty Images

8/19 23

The number of fights Mayweather has won by decision

Getty Images

9/19 25

In 2016, Mayweather was ranked by ESPN as the greatest boxer, pound for pound, of the last 25 years

Getty Images

10/19 40

Mayweather's age. He is 12 years older than McGregor

Getty Images

11/19 46%

Mayweather's average connect rate, according to CompuBox and compiled over his past nine fights. It's one of the best in the history of the sport

Getty Images

12/19 49

The number of wins Mayweather has racked up in his professional career. He requires only one more to surpass Rocky Marciono's flawless record of 49-0.

Getty Images

13/19 84-8

£150,000 Mayweather's sterling amateur record. He won the national Golden Glove championships at three different weight classes

Getty Images

14/19 $150,000

The fine dished out to McGregor for throwing a bottle at Nate Diaz in a press conference ahead of UFC 202. The fine has delayed the announcement of a boxing match against Mayweather

Getty Images

15/19 1,650,000

The pay-per-view buy rate for McGregor's eagerly anticipated rematch against Diaz at UFC 202, making the event the most successful non-boxing PPV event in the history of fightsports

Getty Images

16/19 19,500,000

The number of PPV buys Mayweather has garnered in his entire career

Getty Images

17/19 $34,000,000

McGregor's career earnings, as estimated by Forbes at the start of June 2017

Getty Images

18/19 $1,300,000,000

The total revenue Mayweather has generated in his career

Getty Images

19/19 14,000,000,000

The number of social media impressions Conor McGregor made in 2016

Getty Images for Wynn Las Vegas
Perhaps surprisingly, then, since the fight announcement McGregor has actually proven to be the more popular choice with bettors. Since Wednesday evening, 58% of the bets placed on the fight have been for McGregor to be victorious.
Oddschecker spokesman, Sam Eaton explained: "Expect the odds for Conor McGregor to shorten as we get closer to August, he's a big price now but the media will hype up his chances, which will in-turn shorten his price. If you're going to back the Irishman, I'd get on him now".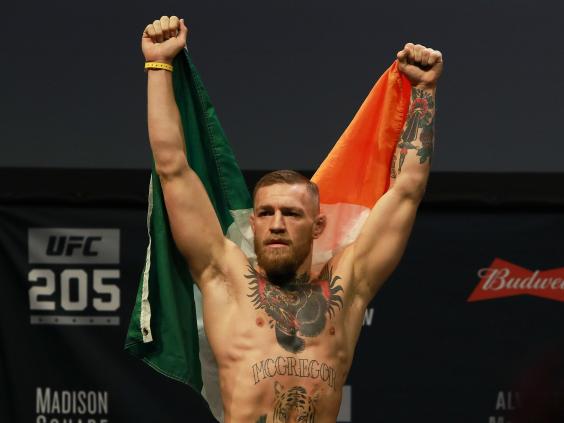 Interest in the fight has been incredibly high, with extraordinary numbers being bet in the hours immediately after Mayweather confirmed the fight by posting a short promotional video to his official Instagram page.
In the 12 hours after the fight, Betfair Exchange saw £135k bet on the contest, which UFC president Dana White has described as "the biggest fight ever". It would appear the bookmakers agree.
"Mayweather is widely considered the best boxer of his generation, while McGregor is the UFC's biggest star, so it's no surprise this could be one of the richest fights in history," Betfair Spokesperson, Katie Baylis, said.
"And judging by the fact we've seen more than £100k bet on the fight in just 12 hours, we expect this to become the biggest boxing event of all time on Betfair Exchange."
The Irish bookmaker Paddy Power have meanwhile priced up a series of specials – including on who McGregor might take on next once he's fought with Mayweather.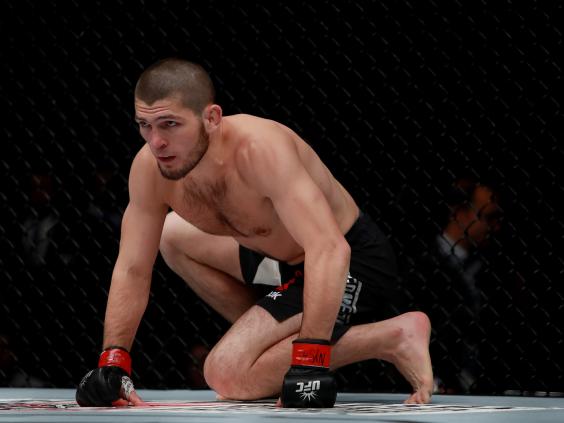 UFC lightweight contenders Khabib Nurmagomedov and Tony Ferguson are the favourites, with odds of 6/4 and 6/1 respectively, with the boxer Amir Khan next on the list at 16/1. Khan has previously expressed an interest in moving into the sport of MMA.
Rather more fancifully, Ricky Hatton can be backed at 50/1 and Hulk Hogan at 100/1.
"After two years of trash talk it's great news that the pair have managed to agree on a deal, and we're expecting this one to break all sorts of records," a spokesperson said.
"Ok, so the fight is going to land them millions, it could well be all over in under a minute, and we'll all have to stay up to ridiculous o'clock and pay way over the odds for PPV – but we're still going to watch it."  
(Odds correct at time of publication.)
Reuse content