It started as a joke, turned very serious and in late August nearly a billion dollars will be spent to watch a genius boxer brutally expose a carnival showman in a ring in Las Vegas.
In the blame-game that followed the announcement of the Floyd Mayweather and Conor McGregor sanctioned mismatch, which will be over 12 rounds of three minutes with regulation 10 ounce boxing gloves, too many of the righteous have forgotten that this circus event will actually be tremendous fun.
McGregor is a boxing novice, a man that 'punches' people and wins most of his mixed-martial-arts fights by stoppage with the assistance of kicks, swipes and various other esoteric manoeuvres that lovers of the MMA game adore and devotees of the boxing business sneer at. The people in the MMA game consider McGregor a striker, a stand-up fighter, a good boxer in other words, and that is both funny and a little sad.
Mayweather v McGregor: In numbers
Mayweather v McGregor: In numbers
1/19 Mayweather v McGregor: In numbers

What are the numbers behind the eagerly-anticipated super-fight between the two men?

Getty

2/19 Zero

The number of defeats Mayweather has suffered in his 19-year professional career

Getty Images

3/19 1

The number of times Mayweather has touched the canvas throughout his professional career. He came back to win the fight via a unanimous decision

Getty Images

4/19 2

The number of UFC championship belts McGregor (briefly) held when he defeated Eddie Alvarez at UFC 205

Zuffa LLC via Getty Images

5/19 3

The number of times McGregor has been defeated: losing to Artemji Sitenkov in 2008, Joseph Duffy in 2010 and Nate Diaz in 2016

Getty Images

6/19 12

McGregor's age when he began boxing at Crumlin Boxing Club under two-time Olympian Phil Sutcliffe

Getty Images

7/19 13

The number of seconds it took McGregor to knock out José Aldo at UFC 194, to win the UFC Featherweight Championship

Getty Images

8/19 23

The number of fights Mayweather has won by decision

Getty Images

9/19 25

In 2016, Mayweather was ranked by ESPN as the greatest boxer, pound for pound, of the last 25 years

Getty Images

10/19 40

Mayweather's age. He is 12 years older than McGregor

Getty Images

11/19 46%

Mayweather's average connect rate, according to CompuBox and compiled over his past nine fights. It's one of the best in the history of the sport

Getty Images

12/19 49

The number of wins Mayweather has racked up in his professional career. He requires only one more to surpass Rocky Marciono's flawless record of 49-0.

Getty Images

13/19 84-8

£150,000 Mayweather's sterling amateur record. He won the national Golden Glove championships at three different weight classes

Getty Images

14/19 $150,000

The fine dished out to McGregor for throwing a bottle at Nate Diaz in a press conference ahead of UFC 202. The fine has delayed the announcement of a boxing match against Mayweather

Getty Images

15/19 1,650,000

The pay-per-view buy rate for McGregor's eagerly anticipated rematch against Diaz at UFC 202, making the event the most successful non-boxing PPV event in the history of fightsports

Getty Images

16/19 19,500,000

The number of PPV buys Mayweather has garnered in his entire career

Getty Images

17/19 $34,000,000

McGregor's career earnings, as estimated by Forbes at the start of June 2017

Getty Images

18/19 $1,300,000,000

The total revenue Mayweather has generated in his career

Getty Images

19/19 14,000,000,000

The number of social media impressions Conor McGregor made in 2016

Getty Images for Wynn Las Vegas
McGregor once beat a man with a 'Rear-Naked Choke' another with 'Elbows' and his last loss, just 16 months ago, was from the same 'Rear-Naked-Choke' – it is not much fun, trust me. Actually, in that now infamous and bad-tempered UFC loss against Nate Diaz it was obvious that McGregor had run out of gas, was exhausted, looking for an escape and it was over after just 9 minutes of action; the fight with little Floyd is schedule for 36 minutes, Floyd has fought the full 36-minutes in 12 of his last 14 fights.
Technically McGregor is a woeful boxer, his attempts at switching stance are clumsy, predictable and he has been exposed by professional boxers in sparring too often for it to be a ruse; Mayweather would struggle to justify hiring as sparring partners the men that are teaching McGregor.
The Irishman, whose rise from obscurity to become arguably the most famous non-boxer fighter in history is wonderful, also fights with his chin up in the air, his punches fall short, his balance suffers and he blends his flaws with panache because his wonderful cockiness in the UFC fighting pit has not deserted him.
He would not win an Irish boxing professional title, but this fight is not about credibility or competition or anything to do with traditional sport and that is fine, providing everybody understands that. This is a glorious event and perhaps 5 million people in the USA will pay 99-dollars to watch on pay-per-view and 20,000 will pay as much as 25,000 dollars to watch live in Las Vegas. It will break records and so it should, it is marvellous mayhem.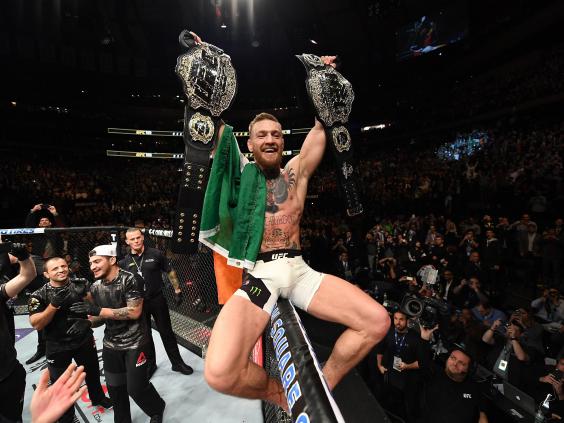 Mayweather is 40 now, unbeaten in 49 fights and returning to the ring after 23 months away. He has not gained more than seven pounds and the aging process appears to have been halted by the boxer. However, if this fight was against a seasoned, younger professional boxer I would have genuine concern for Mayweather, concern that the collapse of an old fighter's timing is impossible to measure until it is too late.
He risked being exposed as the vain vessel he is had he picked a quality boxer for his 50th and final night in the ring. The often rude invasion by McGregor, who is 28 now, has been relentless since about the time Mayweather made in excess of 300-million dollars for a bore-fest, safety-first lesson in the noble art against Manny Pacquiao in May 2015. The same performance against McGregor makes sense, but there is something both dumb and admirable about the UFC star that makes this fight so intriguing; McGregor will not simply capitulate, follow Mayweather and take the money – he will try and swing for glory and I hope keep it legal. It will be during one of his heroic assaults that he is caught, hurt and finished. Mayweather has a truly nasty side, something that is too often ignored.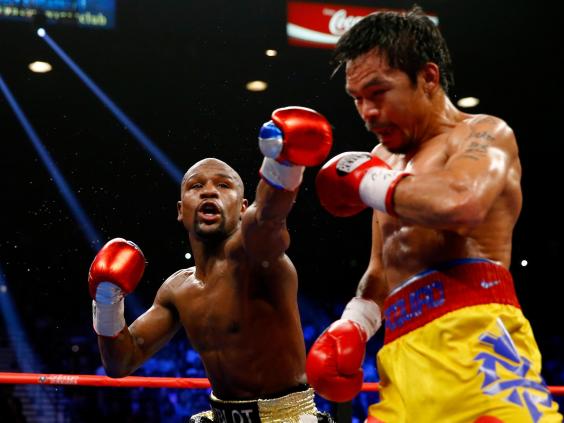 In 2011 it looked like Mayweather was coasting to another easy 12-round world title defence against a man called Victor Ortiz. However, in round four Ortiz butted Mayweather, lost a point, extended his hand to touch gloves, Mayweather avoided the standard boxing gesture, connected twice and knocked Ortiz out. Wallop, as they say and no apologies.
It is possible to both adore this fight and remain convinced it is a comedy mismatch, and that is rare in the boxing business. I was as convinced in 2010 when UFC icon Randy Couture (that is his name, honest) fought multiple boxing champion and one-time finest fighter in the world James Toney. Couture was 47 at the time, ancient and slow and Toney had been a truly exceptional fighter. The catch? Simple, the UFC rules were stacked in the old-man's favour and poor Toney was rescued from his stupidity after just 199 seconds, the victim of mixed-martial-arts experience and the unsubtle application of an 'Arm-Triangle Choke'. I was shocked on the night that it lasted that long and I will be equally surprised if McGregor hears the final bell.
Reuse content