Anthony Joshua has backed reigning world heavyweight champion Tyson Fury to return to the ring.
Joshua is being lined up to face Wladimir Klitschko in a unification contest with Fury facing the prospect of being stripped of his belts after reportedly testing positive for cocaine.
Fury's public statements have become increasingly erratic in recent days with the 28-year-old announcing his retirement on Twitter on Monday only to reverse his decision hours later.
Joshua, who has frequently found himself on the receiving end of Fury's expletive-ridden barbs, told Press Association Sport: "I am sure we will see Tyson Fury back in the ring again.
"Tyson is a fighting man, a real talent and he is good for boxing in his own way. I really hope to see him getting back to what he does best."
The British Boxing Board of Control will decide in a meeting on October 12 whether it will withdraw WBO and WBA heavyweight champion Fury's licence.
In 2010 the BBBofC withdrew the inactive Ricky Hatton's boxer's licence amid allegations of cocaine use, and, asked about its plans for Fury, general secretary Robert Smith told Press Association Sport: "The board meets next week and we'll discuss it, I'm fairly sure.
"The meeting won't be for Tyson Fury alone. We have a meeting on October 12. All of Mr Fury's recent issues will be discussed at that point, after which we'll see what we're going to do.
"He is licensed by us. The sanctioning bodies, the WBO, WBA - they are not governing bodies - they can strip him, declare the titles vacant, or he can vacate them.
"We deal with the licence, so in theory, if we were to suspend him they would have no choice but to strip him because he can't defend them, can he?"
On September 23, Fury withdrew from the Klitschko rematch - having already postponed it citing an ankle injury - when a statement explaining he was "medically unfit" to fight.
In a dark interview with Rolling Stone published on Tuesday, Fury appeared to confirm reports he had tested positive for cocaine by discussing using "lots" of' the drug. He also said he was uncertain if he will "see the year out".
Former light-welterweight and welterweight world champion Hatton, who has battled his own drink and drug demons, has texted his fellow Mancunian offering to help.
The 37-year-old told The Sun: "I know what Tyson is going through right now because I have been there.
"I hope he really is getting the help he needs because you cannot do it on your own.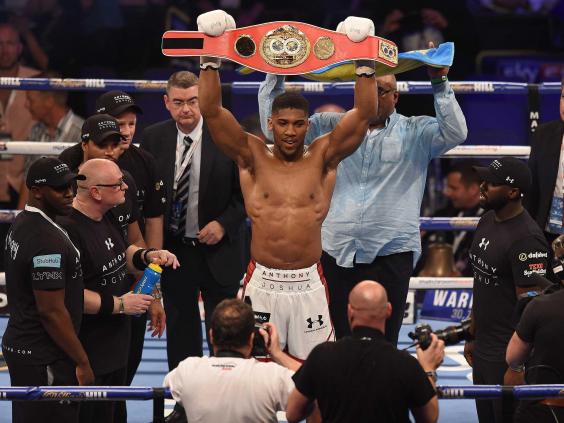 "I've texted him and asked him to get in touch with me because I know I can help him but so far I've not heard back.
"For me that's a worrying sign because I class him as a mate of mine. I just hope he is safe."
Former world featherweight champion Barry McGuigan, meanwhile, reckons sports' governing bodies should combine resources to help athletes with mental health issues.
Speaking to BBC Radio 5 Live on Wednesday evening, he said: "Maybe it's time for all the sporting governing bodies to sit down and start seriously thinking about a clinic of some kind that needs to be available, and we could do it at a very cheap rate for guys who don't always earn a fortune, but still need that help.
"I would be happy to help in whatever way I can. It really worries me about the future of the sport and how we make it safer without changing it too dramatically."
PA.
Reuse content