They write songs about Irishmen in New York, sad ballads or uplifting fantasies about bright-eyed boys following their fists, and in the middle of the blarney is the truth about fighters from Ireland in the city's rings.
John Duddy was the king of the New York Irish, a boy from Derry whose uncle Jack was the first person killed on Bloody Sunday when he was shot in the chest in the courtyards of the Rossville Flats. Duddy started fighting for pay at Jimmy's Bronx Cafe in 2003, had the looks and the attitude, and he could fight, make no mistake.
Duddy retired in 2011 after 31 fights, 29 wins, 18 bouts in New York and nine at Madison Square Garden. He has also worked recently with Robert De Niro on a film about Roberto Duran, the great Panamanian fighter, and in 2011 played a boxer in an off-Broadway play called Kid Shamrock, which was about the life and hard times of Bobby Cassidy.
This Saturday another Irishman fights in New York when Andy Lee, who was born on a Traveller site in east London but is from Limerick, defends his WBO middleweight title against Peter Quillin at the Barclays Center in Brooklyn.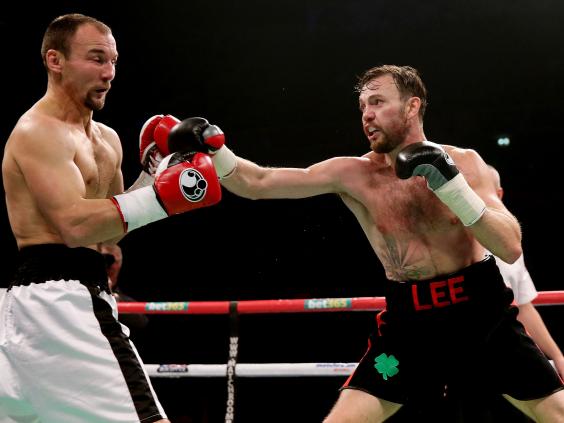 Duddy retired when there was a substantial offer on the table to fight Lee in New York. "I had fallen out of love with the sport and just wanted to be at home with my wife and not in the gym, not in camp," he said. Home was the Bronx then, but is Queens now, and after walking away from the sport Duddy took a "real" job delivering furniture.
"I guess that there was a lot of pressure on John at the time," said Lee. "He had a terrific following in New York and he had to live up to a lot. All Irish fighters in America have to do the same."
Lee turned professional in America after linking up with Manny Steward at the Kronk Gym in Detroit in 2006, and so far 23 of his 36 fights have taken place in the States. "Trust me, it's not enough to just be from Belfast or Dublin – you have to be able to fight and the Irish fans in America want to see you fight," added Lee. "The fighting can be the easy part; living and training in Detroit at the Kronk was the hard part."
Lee had it hard, surviving an armed car-jacking on one occasion, but 20 years earlier Dublin's Steve Collins walked into a slum with nothing but his fists as protection. Collins left Dublin with his young wife and family to train in Brockton, which is about 25 miles from Boston, with the Petronelli brothers, Goody and Pasquale, at their fighting outpost. Collins trained alongside Marvin Hagler but lived in a tenement.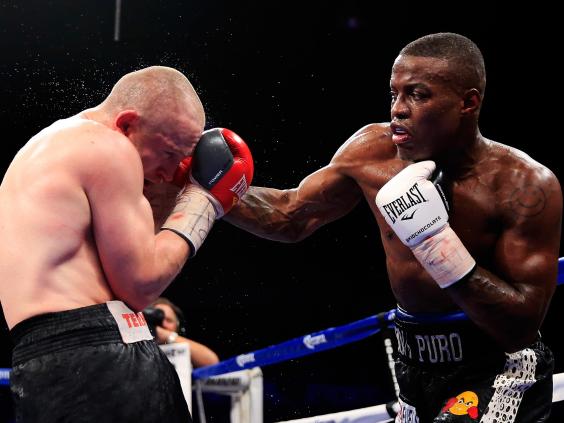 "I had known some bad places, but we lived in an absolute hole," he remembered. "It was what I had to do – junkies, dealers, police sirens and crazy people. I just had to get on with it." Collins eventually returned to Ireland for stunning world title fights in Dublin and Cork.
"I was out before Steve [Collins] and I loved it," said Big Joe Egan. "I boxed for the Irish national side twice in Atlantic City at the Tropicana and Sands, and then I made my way to Gleasons in New York. It was 1983 and 1984, exciting times."
Big Joe lost on points to Lennox Lewis as an amateur but it is his friendship with a teenage Mike Tyson that is the thing of Irish boxing legend. Tyson called Egan "the toughest white man on the planet", both a handy title for his autobiography and a fair description of a man who once seemed to bounce from outrageous incident to dangerous skirmish, dodging bullets, axes and machetes with ease before finding a living in the movie business.
"Andy Lee is following a lot of us," said Egan. "The Fighting Irish in New York, there is no better place to fight. They write songs about us, you know that?"
Yes, Joe, I do.
Reuse content