We are just days departed from Conor McGregor's triumph at UFC 205 but already the show must go on.
This weekend, the UFC head to Belfast, Northern Ireland for UFC Fight Night 99 where a late minute replacement middleweight fight between Gegard Mousasi and Uriah Hall takes centre stage.
The fight card is unlikely to be quite as epic as the events we witnessed this past Saturday in New York. Regardless, it should be a fun night of action and one fighter really looking to make his mark is Russian born Irishman Artem Lobov.
Lobov has been a long-time training partner of a certain UFC two weight world champion and has been in his corner for all of his fights apart from last weekend.  
Due to training for his own fight, Lobov was unable to join the SBG Ireland crew out in New York last week, however, the TUF 22 series finalist confirmed that the team would be making their way to Belfast to join him later this week.
"Peter Queally is here with me now," Lobov said. "He has always been with me and he always helps me with these camps. He is a very good training partner and a very good fighter himself so it's good to have him in my corner.
"Then on Thursday, Owen Roddy and John Kavanagh get back from New York so they will be here. Then Conor is obviously coming to watch my fight as well so I will have the whole squad, the dream team."
With his whole team at his side, the rest is up to Lobov on Saturday night. Having gone 1-2 in his UFC career so far, you might have thought the SBG man would be feeling the pressure heading into his bout this week—if you did you are sorely mistaken.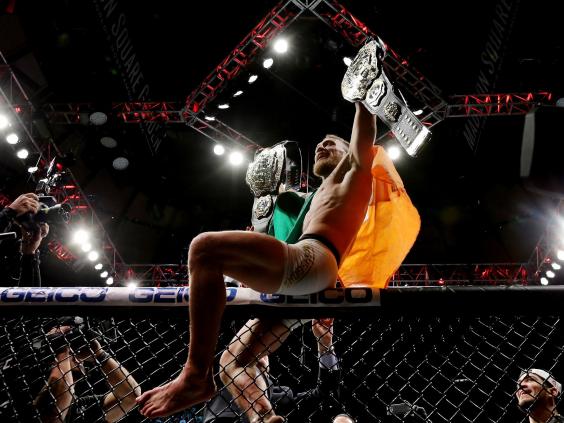 "I love to fight, I truly love to fight," Lobov said. "I always talk about this—there is no better place for me than inside that Octagon.  It is my favourite place on earth and it is the most peaceful place on earth. I want to get as many fights as I can and as many knockouts as I can get."
Having stayed at home in Dublin, Lobov feels he has prepared well for his Japanese opponent on Saturday night and is looking forward to performing in front of the Belfast crowd.
"I feel there is going to be a few wild exchanges," Lobov said. "If I don't catch him in the first then the pressure will get to him and he will tire out and be slower in the second and I will catch him then. At the end of round two it will be all over him."
Reuse content