UFC sensation Conor McGregor is in the midst of preparing for his featherweight championship showdown with Jose Aldo, and as part of a tour to promote the July fight he's posted a picture alongside millions of dollars.
Irishman McGregor has taken the UFC by storm since arriving in 2013, and now stands as the top contender to Aldo's title. The pair will collide at UFC 189 on 11 July at Las Vegas' MGM Grand Garden Arena, and have embarked on an eight-city, five country tour to help promote the highly-anticipated battle in the Octagon.
Posting the picture on his Instagram account, McGregor is stood alongside his training partner Artem Lobov with a mountain of cash, along with the caption "This week's profit". The picture also appears to jest at pound-for-pound welterweight boxing champion Floyd Mayweather, who repeatedly posts pictures of himself alongside his stacks of cash of high-stake betting slips.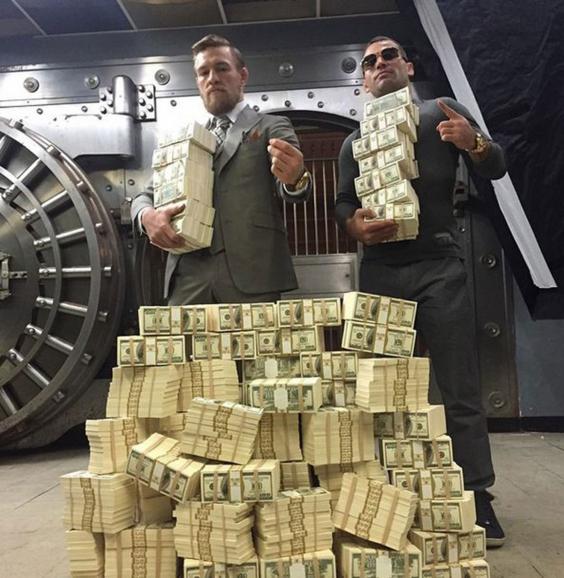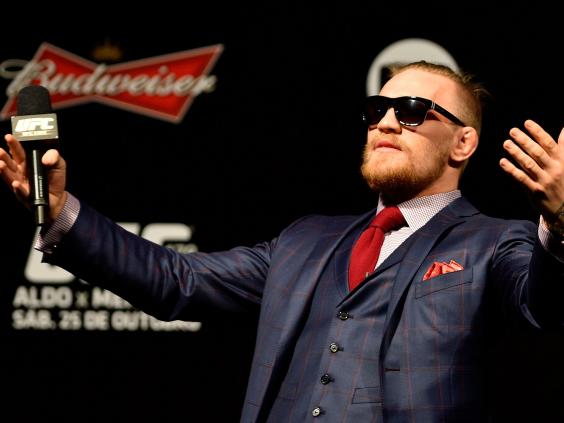 While the financial reward on offer for the winner of the fight will no doubt prove lucrative, the claim of the being the best in the UFC Featherweight division will appeal far more to Dublin-born McGregor, given that Aldo has not been beaten since 2010.
Watch the best bits of their Boston press conference below...
The pair clashed in in a press call in Boston on Thursday, with the UFC's president Dana White having to separate them during a press call. Clearly nervous about what could happen between the two, White appeared to focus his attentions on the unpredictable McGregor.
The Notorious twice fakes a punch in the direction of Aldo, but the reigning champion remains composed and simply laughs it off, amidst his claims that McGregor "talks too much".
Watch the Boston face-off below...
Speaking at an earlier press conference last Monday, a confident McGregor said: "I expect everyone in the top 10 of the featherweight division to line up and beg for forgiveness, beg to be pardoned!"
Reuse content