Three enticing bouts top this weekend's UFC Fight Night in Kansas, Missouri. The headliner is a championship clash between worthy challenger, Wilson Reis, and the seemingly untouchable Demetrious 'Mighty Mouse' Johnson.
The fight will also be an opportunity for Johnson to match the great Anderson Silva's record of 10 consecutive title defences, a record he is already talking about surpassing once Reis is defeated. In every title defence Johnson has looked smoother and more polished in his technical ability, and his conditioning has never been in question, holding an impressive pace for 25 minutes on numerous occasions.
The gap in ability that is usually evident after the first five minutes of a bout is often exaggerated by his blinding speed. Even some of the quickest athletes in the sport seem shocked when they can't keep up.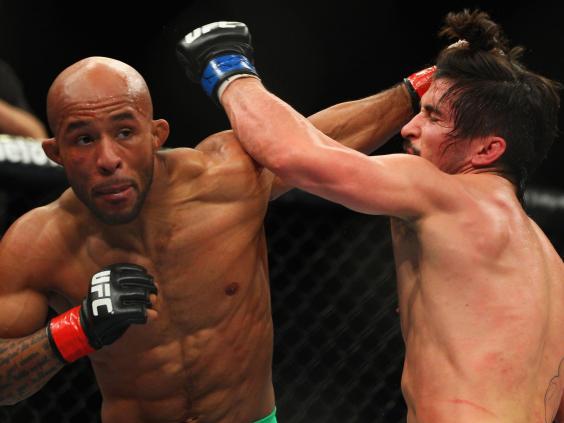 It seems as though the person likeliest to beat 'Mighty Mouse' is not someone that is as fast or faster, but someone with other exemplary physical attributes to complement their martial arts pedigree. That is exactly what Wilson Reis brings to the table. He is a decorated Brazilian Jiu Jitsu practitioner who danced between featherweight and bantamweight, collecting title belts, before dropping to flyweight for his UFC campaign.
He is a firecracker of a fighter with a chaotic, submission driven attack. A longtime member of the San Diego based team, Alliance MMA, alongside his main training partner and former bantamweight champion, Dominick Cruz who was the last man to defeat Johnson, back in 2011.
Since then 'Mighty Mouse' has taken over the flyweight division and Reis is next in line to try and break the reigning champion's grip on the UFC gold. With Eric Del Fierro in the head coaches role in the Reis camp, I would bet that they will not try to match Johnson, but rather use the assumed strength and size advantage to control the fight.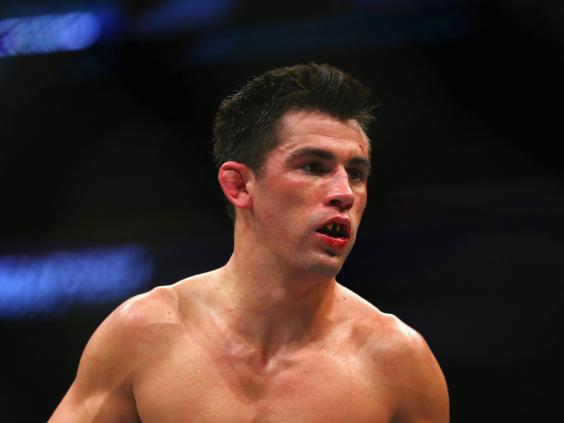 If Reis can wrestle Johnson to the mat and keep him there long enough to begin an attack, his submission threat is legitimate. It will be hard to subdue Johnson though, unless he is hurt with a big punch before ending up grounded. This might give Reis time to secure the finishing hold, but if not, Johnson has proven submission skills as well.
With nine submission victories on his professional record, and penchant for arm attacks, a lively Demetrious could lead to some lightening fast scrambles and possibly a very fast submission.
Neither man will give an inch though. Johnson with his belt on the line, and the record he desperately wants to match, and Reis with the opportunity to shock the world and catapult himself into the spotlight. Such a marquee fight needs some strong supporting acts to build the crowd up to the main event, and that is what we have.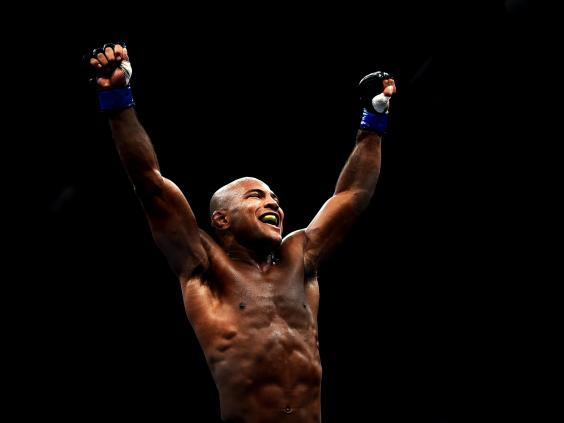 Our co-main bout features the fourth and sixth ranked strawweights, in a pivotal match-up to establish the order of contenders. Michelle Waterson will take on Rose Namajunas and attempt to make the top five in the division.
Namajunas was a finalist on The Ultimate Fighter in 2014, in a season set up to introduce the women's strawweight division to UFC fans. The winner of the tournament would be crowned champion, but Rose fell short at the final hurdle, being submitted in the third round by Carla Esparza.
As always though, she showed potential and looked to be a future star if she continued developing her skills. Following that disappointment she won three in a row, with the most impressing being a dismantling of Paige VanZant in December 2015.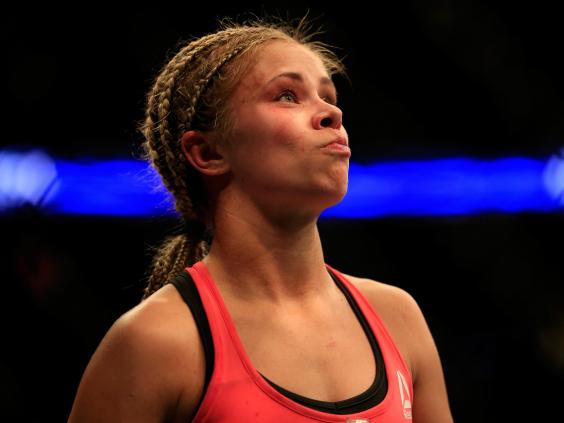 She then found herself in a title eliminator with tough Polish kickboxer Karolina Kowalkiewicz. It wasn't to be her night again, losing a split decision in a 'Fight of the Night' effort at UFC 201 last July,
Now she finds herself defending her ranking spot against another talented fan-favourite in Michelle Waterson. Representing karate and fighting out of the Jackson-Wink MMA Academy in Albuquerque, New Mexico, Waterson is both the older and more experienced fighter.
With twice the number of fights, Waterson is comfortable in all situations, preferring the kickboxing range but happy to take the submission if it is on offer. With equal numbers of armbars as neck attacks, Rose better pick her poison carefully in this bout.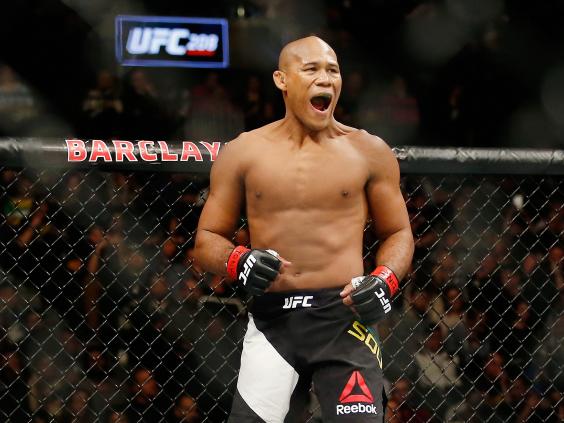 The other fight that must get a quick mention is the bout between Ronaldo 'Jacare' Souza and Robert Whittaker. The middleweight division has never been hotter than it is right now and in my opinion any of the top five or six in the division could take and hold the belt.
They are so tightly contested that each of these fights is effectively a coin-toss when trying to pick a winner. This fight is a great example of that. Riding an impressive six-fight win streak, with the last being a barnburner with Derek Brunson back.in November, Whittaker is the young trouble-maker in the division.
'Jacare' is the old reptile that has been lurking in the swamp for a long time. He will occasionally rear his head when his territory needs defending or if he is attempting to take someone else's. He has been waiting on a title shot for some time but was denied when a split decision loss to Yoel Romero at UFC 194 slowed his roll.
Now Whittaker is fast on the rise and 'Jacare' is standing in his way, waiting for the moment to jump on his prey and drag him into the deep waters of his submission game. A card not to be missed!
Watch UFC Fight Night: Johnson vs Reis live on BT Sport 2 from 11pm BST on Saturday April 15 or catch the Early Prelims exclusively on UFC Fight Pass from 9pm BST
Reuse content