Defending NBA champions the San Antonio Spurs have made history in making Becky Hammon the first full-time female coach in the league
The Spurs announced the move to make Hammon, who has 16 years experience as a player in the WNBA, an assistant on Wednesday.
Hammon announced her intention to retire from playing duties earlier this month after spending the last eight seasons with the San Antonio Stars.
"I'm just incredibly grateful, obviously, to the Spurs organisation and [head coach Gregg Popovich and [Spurs General Manager R.C. Buford]," Hammon said.
"The whole staff really just from day one has been so great to me. I'm a little overwhelmed right now, to be perfectly honest."
"I very much look forward to the addition of Becky Hammon to our staff," said coach Popovich.
"Having observed her working with our team this past season, I'm confident her basketball IQ, work ethic and interpersonal skills will be a great benefit to the Spurs."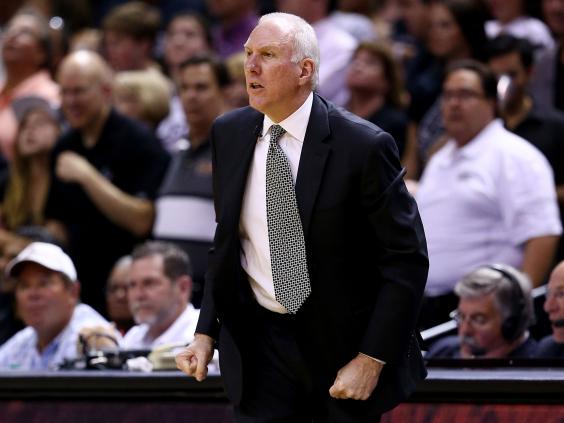 Hammon, who is a six-time WNBA All-Star, added: "There's women that have trail-blazed much bigger paths and really trail-blazed the path for things like this to happen.
"There's a lot more important things going on, in the bigger things, CEOs of companies. Women are really in every area. They're in the surgery rooms. They're doctors. They're lawyers.
"So even me sitting here today to be able to have the playing experience that I had as a professional basketball player, women went before me to pave that trail. So I'm really just reaping benefits of all their hard work and labor."