I'm finding it difficult to concentrate on anything for very long this week. It's very rare that we are blessed with a super-fight, especially one of this magnitude. Mixed Martial Arts' most polarizing character has stepped up to welcome the greatest of all time back into the Octagon...and I can't wait.
After winning the WEC welterweight title back in 2003, Nick Diaz was signed to fight at UFC 44 on September 26th, 2003. Ever since then he has been a mainstay in the fighting arena, and one of the most fascinating people to ever compete in MMA.
Diaz is brash and aggressive, relentless in his fighting style and unpredictable, both inside and out of the Octagon. Never a fan of media work, he has shunned interviews, missed flights and no-showed press conferences. His disdain for the opposition is as entertaining as it is genuine. We often see Diaz frustratingly slap at his opponents and offer his chin up for punches when a fighter is struggling with his pressure.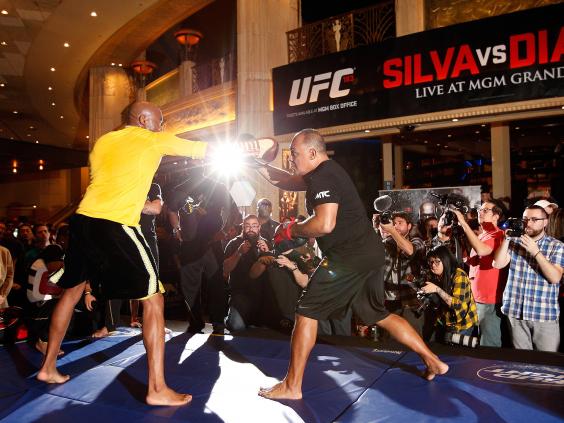 Not one to take a backward step, Diaz is the perfect match-up for one of the slickest and most elusive fighters ever to compete. Anderson 'The Spider' Silva is widely considered to be the greatest active fighter on the planet. He is a pioneer of modern martial arts and is one of the greatest combat athletes the world has ever seen. His qualifications are unparalleled, topping lists and setting new records. Silva has successfully defended his title ten times - more than anyone else in UFC history - which gives him the longest reign as a champion at 2,457 days.
Silva is a devastating finisher and a clinically accurate striker, with fourteen stoppages and a 67.8% striking accuracy for significant shots (the highest in UFC history on both counts).
Following his last fight, many people thought that we would never see Silva in action again. After getting knocked out by current middleweight king, Chris Weidman, Silva regrouped ready for the rematch. Just inside the second round of that rematch, however, Silva threw a leg kick that was blocked by the shin of Weidman. The incident caused both bones in Silva's left leg to break.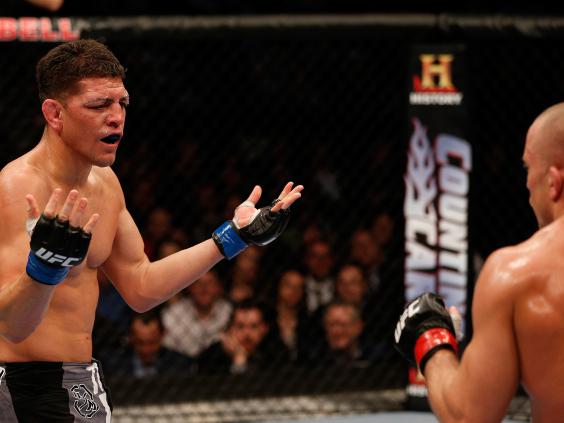 In a silent arena, we all watched on, as one of the most popular faces in the sport was carried away on a stretcher. Since that happened we have seen snippets of video showing Silva rehabilitating his injury, and the rumours surrounding his return have been rife.
When the announcement of this fight was made, the fans responded with a huge amount of excitement. And for a tricky customer like Silva, who better to meet him on his return than a guy that won't be intimidated and will not back away?
I could spend hours breaking down the fight but, the truth is, nobody knows how it will play out. If we get the Silva of old, I would expect him to be as elusive as ever, using his speed to pick off his opponent with sharp boxing and low kicks to slow him down. I expect Diaz, on the other hand, to pile on the pressure from the get-go. Diaz has excellent boxing skills under the tutelage of Richard Perez, and his black belt from long-time coach, Cesar Gracie, will ensure that he can threaten Silva on the mat as well.
When Diaz has his foe on the back foot, we are used to seeing him throw lengthy combinations, which can overwhelm his opponents. This barrage often opens them up and creates space for a power shot, to put them down. If Silva relies too much on his head movement, Nick is sure to tag him a few times. Diaz on the other hand needs to be cautious of walking Silva down. His chin is unquestionable and we know he is willing to take a shot to land one, but Silva's striking accuracy and power is enough to stop any man in their tracks.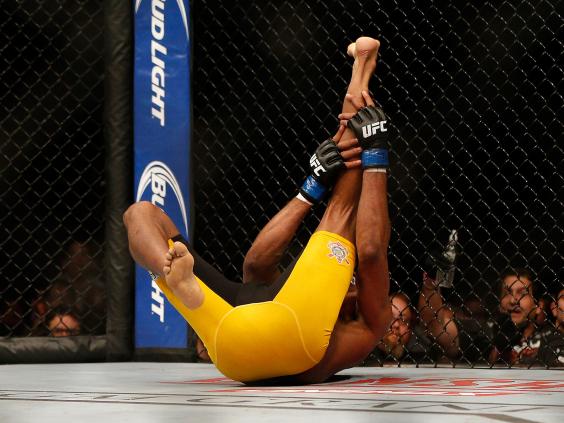 All that I can say to you is be sure to tune in and watch. This type of fight is very rare and to witness it live is a must. To me, it doesn't matter who wins; it doesn't even matter what comes next for either guy. What matters is that Anderson Silva is fighting again and Nick Diaz is hungry to compete.
Just like big events such as the Super Bowl and the World Cup final, moments like this bring out the best in the athletes involved.....and when the athletes are already two of the best in the world, you can expect a very special event.
UFC 183: Silva vs Diaz. Watch the early prelims live on UFC Fight Pass from 11:30pm GMT on Saturday, 31 January, and catch the prelims and main card LIVE on BT Sport 1 from 1am GMT on Sunday, 1 February 
Reuse content