The New York Yankees have honored the late Nelson Mandela, South Africa's first black president, with a plaque in Monument Park as part of their Jackie Robinson Day festivities.
Mandela's grandson, Zondwa Mandela helped unveil the plaque that hangs next to the tribute to Robinson, the first black player in Major League Baseball. The ceremony was pushed back a day to Wednesday because the game between New York and Chicago was postponed by rain.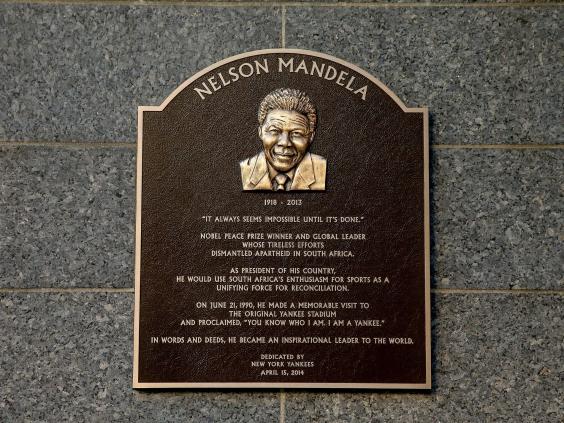 The beloved anti-apartheid activist, who ushered in reconciliation in South Africa as its president, died in December at the age of 95. Mandela spoke at the Yankee Stadium on June 21, 1990, just four months after completing a 27-year prison sentence. During his speech he declared, "You know who I am. I am a Yankee."
AP