Paul Newman asks the questions that will reveal how closely you were paying attention as the big stories of the year unfolded. Answers at the bottom.
THE BOYS IN BRAZIL
1 - Which England player took his fitness trainer on holiday with him to Portugal in order to be fit for the World Cup?
2 - Which former World Cup-winning player and manager was provisionally banned from all football activities for 90 days for refusing to co-operate with Fifa's investigation into bidding for the World Cup?
3 - Who admitted diving at the World Cup but said it was "a stupid action"?
4 - Which Queen's Park Rangers reserve excelled at the World Cup?
5 - Who fractured and dislocated an ankle in the celebrations that followed Daniel Sturridge's equaliser for England in their opening match against Italy?
World Cup 2014: 20 things we learned
World Cup 2014: 20 things we learned
1/20 Red faced

Vincent Tan, owner of relegated Cardiff City, is proved wrong again: red shirts do not increase the chances of success. Red was the most popular first-choice shirt colour in the tournament. Nine teams picked it, yet five, including big guns Spain and Portugal, failed to get out of their groups. Two more fell in the second round, and the furthest any crimson campaigners got was the quarter-finals – Ivory Coast and Belgium.

GETTY IMAGES

2/20 Don't get carried away

Not for the first time at a World Cup, the number of goals (added to by Netherlands' 5-1 thrashing of Spain) in the first round sparked talk of a new record. But the group stages are no guide for the latter rounds, and the goal rush dried up once the sudden-death reality of the knockouts took hold.

Getty Images

3/20 Letter of advice

To succeed in these finals you needed your nation's name to start with a letter in the first half of the alphabet, Algeria (pictured) being the most surprising. Of the 32 nations, only nine started with a letter in the latter half of the alphabet. Of those, five got through to the second round, but out of eight quarter-finalists only Netherlands represented N-Z.

Getty Images

4/20 Well done Jose

For Jose Mourinho to get £50 million from PSG for David Luiz looks great business. The Chelsea manager's chief concern was always the Brazilian centre-half's defensive ability, and the semi-final against Germany, when he effectively abandoned his post, graphically proved Mourinho's point.

GABRIEL BOUYS/AFP/Getty Images

5/20 Spain lacked energy

Spain's feeble performance, especially against the Netherlands, proved that at the top level age isn't as important as freshness. Many of their players are in their prime and playing for top clubs. And it was not exactly an old team. But success can sap a player's energy as much as age.

GETTY IMAGES

6/20 Europe can win away

The fact that this World Cup was only a Javier Mascherano tackle and a penalty shoot-out away from being a third successive all-European final shows the old belief that only South American teams win on that continent needs updating. It wasn't the climate that prevented the Netherland's best player, Arjen Robben, scoring a late winner against Argentina.

Getty Images

7/20 Hair cuts both ways

The jury is out on whether changing your hairstyle aids success. Ronaldo's zig-zag didn't help him or Portugal, while Neymar's blond tint presaged his injury and Brazil's 1-7 thrashing. But Argentina defender Martin Demichelis has been reborn as a player since he lost his ponytail. The newly shorn Marouane Fellaini must be hoping for the same at Old Trafford.

Getty Images

8/20 Messy not Messi

The "vanishing foam" may have kept defensive walls back 10 yards at free-kicks, but it did nothing to help the free-kick taker strike the ball cleanly. The ball had to be kicked through the ring of foam circling the ball, splattering it everywhere.

Twitter

9/20 Money talks in Africa

Nigeria's Stephen Keshi (above right) became the continent's first manager to reach the second round, where there were two African teams for the first time. It should have been a landmark tournament; instead three federations got involved in financial disputes as the old problems resurfaced.

GETTY IMAGES

10/20 A star is born

Given the media globalisation of the club game, it seemed rather old-fashioned to imagine a hitherto unregarded player making himself properly known at a tournament. But in this World Cup James Rodriguez (right) of Colombia has gone from the fringes of the elite to worldwide superstar.

11/20 Referees became softies

Allegedly on Fifa orders, so many fouls went unpunished by a book- ing for the perpetrator. The statistics also suggest leniency: 10 red cards (above) is fewer than any finals since 1986.

Getty Images

12/20 Fifa's timely earner

The game's governing body may be a "non-profit organisation", but they are still very good at earning. That could be seen every time the sponsored watch-shaped stoppage-time board (above) was held up by the fourth official.

GETTY IMAGES

13/20 Corners are key

Set-pieces are supposedly the weapon of choice for weaker teams, but much of Germany's potency derives from them. For all the squad's talent, the key opening goals in both their quarter-final and semi-final were from corners.

GETTY IMAGES

14/20 Rotation is crucial

The three best-performing semi-finalists all shared one trait: they changed either formation or line-up in every match, making them very difficult to work out. It was a factor in why Argentina-Netherlands was so tense, and one explanation why Brazil fell apart. Without Neymar and Thiago Silva, they could not adapt.

GETTY IMAGES

15/20 Club and country

A club season is no guide to World Cup form. Steven Gerrard was immense for Liverpool, anonymous for England. On the other side of things, there is Sergio Romero . The goalkeeper only made three appearances for Monaco last season but has been one of Argentina's stars.

Getty Images

16/20 Asia still minor

So much for the breakthrough of Asian football. All four teams finished bottom of their groups, without a win between them. It was so bleak that the South Korean Football Association even offered a collective bow of apology.

GETTY IMAGES

17/20 Oh lucky man

The records show that England had the seventh worst campaign of the 32 teams. Unlike those who outperformed him, such as Greece's Fernando Santos and even Japan's Alberto Zacceroni, Roy Hodgson has stayed in employment.

PA

18/20 Shoot-out kings

Argentina 1990 remain the only side to have won two shoot-outs in the same World Cup. So it was perhaps fitting that it was Alex Sabella's side who prevented the Dutch team from emulating them (above). Argentina never looked like losing from the moment of the first penalty.

19/20 Tweet tweet

The second semi-final offered a first, as Argentina tweeted their list of penalty takers. It almost felt like they were calling Louis van Gaal's bluff. It's hard to say whether it was a factor, but it did reflect how this World Cup has been dominated by social media.

20/20 No new balls please

Complaints about the ball have always been one of the tournament's clichés, but not this time, with a complete absence of discussion about it. The ball is doing exactly what it is meant to, meaning attackers are more comfortable with it.

PA
6 - Which team rebelled in a dispute over appearance payments that was resolved only when $3m in cash was delivered to the team hotel?
7 - Which English club manager claimed that some of his players used to plead with him to make up excuses so that they would be excused England duty?
8 - Brazil did it in 1966. France did it in 2002. Italy did it in 2010. Who did it in 2014?
9 - How did a Fulham reject send England home?
10 - How did Miroslav Klose enter the record books during Germany's semi-final victory over Brazil?
--
FIRSTS
1 - Who became the first Englishwoman for 84 years to win four gold medals at a single Commonwealth Games?
2 - Which 36-year-old twin brothers became the first pair to win 100 titles together?
3 - Who became the first non-white player to captain his country, at a match in Sri Lanka?
4 - Which Australian became the first man to score 100 centuries in a season?
5 - In what competition did Switzerland beat France to win the trophy for the first time in the event's 114-year history?
6 - Who became the first England player to score 100 in 20?
7 - Who beat southern hemisphere opposition for the first time in 23 attempts?
8 - What first did Jenny Jones achieve when she won a snowboarding bronze medal at the Winter Olympics?
9 - Who became the first Asian man in his sport to reach a major final?
10 - Who became the first woman for 22 years to drive in a competitive session of a grand prix weekend?
--
THE MANAGERS
1 - Whose team lost 6-0 in his 1,000th match in charge?
2 - Who was sacked after taking 57 points from his 34 league matches in charge, which constituted his club's worst run for 23 years?
3 - Whose 77-match unbeaten run was ended by Sunderland?
4 - Who was reinstated as manager 24 hours after being told by his club's prospective new owners that he had been sacked?
5 - Who complained that Jose Mourinho's Chelsea team had "parked two buses" in a performance that was the "polar opposite" of his own attacking principles?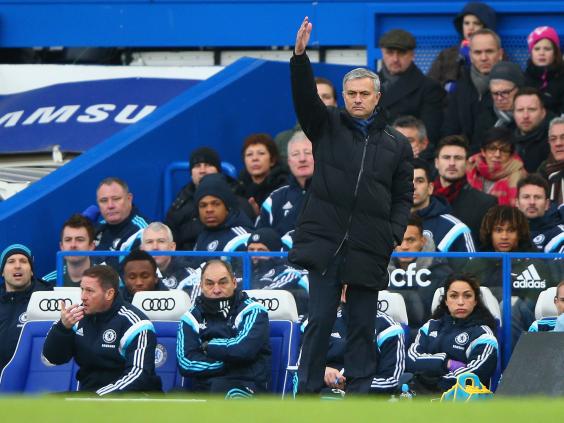 6 - Which manager said of one of his players: "He played in a reserve game the other day and I could have run about more than he did. I can't pick him. I pick people who want to try."
7 - Which manager suggested to one of his defenders that rubbing cheese on the injury might be the best cure for a leg problem?
8 - Who angered an opposition team's management by trying to shake hands with them before the end of their Premier League match?
9 - Who condemned as "disgraceful" the decision of a French TV station to broadcast a private conversation in which he criticised his own team's strikers and Radamel Falcao's choice of club at Monaco?
10 - Which Premier League manager was fined £60,000, banned for seven matches and warned about his future conduct for head-butting a player?
--
WRONGDOERS
1 - Who got into hot water for wearing "Free Palestine" and "Save Gaza" wristbands?
2 - Which British medal hope was disqualified in all three of her events at the Winter Olympics?
3 - Who was banned for life after admitting match-fixing offences in England, South Africa, India and Bangladesh?
4 - Who was ordered to pay a fine of £49.3m, believed to be the biggest in sporting history?
5 - Who was banned from his sport for life after telling a former girlfriend not to bring black people to his team's matches?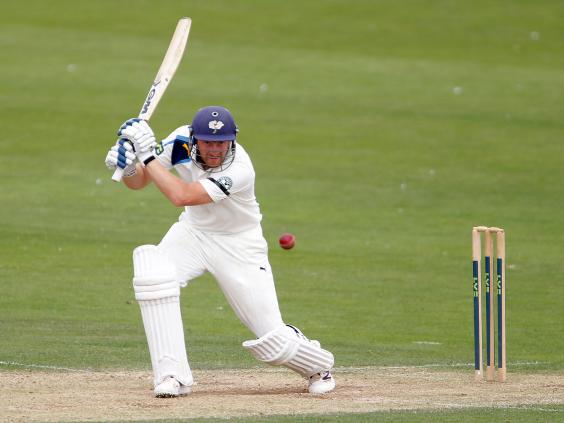 6 - Which 1974 World Cup winner, who went on to become president of one of Europe's biggest clubs, was sentenced to three and a half years in jail after admitting defrauding tax authorities of the equivalent of £22.7m?
7 - Who were caught training on the M74, one of Scotland's biggest motorways?
8 - Who has banned for three matches and fined £25,000 for making an offensive comment on Twitter that included the word "sket"?
9 - Who was fined, told to apologise and warned that any future indiscretions would not be tolerated after his clash with a team-mate put paid to both men's chances of victory?
10 - Why was Andrew Gale, the captain of the Yorkshire cricket team, not allowed to take part in the presentation of his team's trophy as county champions?
--
QUOTE UNQUOTE - Who said it?
1 - "I keep looking for him. I know it is crazy but I expect any minute to take a call from him or to see his face pop around the corner."
2 - "Everybody was building around my group, but I was trying not to spend too much time looking at the scoreboard and just concentrate on my match. I was able to do it well enough to close it out. It has been an incredible week – a total one-off."
3 - "I would like to put on record that I am looking forward to experiencing your city, learning about the culture and history and, of course, meeting the people."
4 - "She's very calm, she's a good person. I think we will communicate well together and I think that's a very important part of coaching."
5 - "I've been one of the only ones who've constantly through his reign not said 'how high?' when he said 'jump'. He built a regime, he didn't build a team."
6 - "You can ask my coach or my parents or anyone that I can be a princess. I can be moody in the morning. My fitness trainer carries my tennis bag around. But that's so I don't get tired because I want to save all my energy for the match. I can demand a few things once in a while, but I do it with love."
7 - "Let's do a rematch. Next time, just don't hit me in the dick so much."
8 "The smoking? Of course I regret it. I've been seen before doing it. I said then I made a mistake and I have made a mistake again. People make mistakes."
9 - "Kevin was starting to play a bit like a luxury player. There was a 'this is the way I play' type of attitude. He had not been fit an awful lot and he wasn't producing the results he once had. We felt like we couldn't trust him as a senior player to build the side around."
10 - "I'm happy I gave myself enough of a cushion today, because there was a lot of guys coming at me, especially Sergio and Rickie."
--
THE RETIRING SORT - Who quit in 2014?
1 - This former England World Cup winner helped a French team to victory over English opponents on Welsh soil in his penultimate match.
2 - She became the first Asian to win one of her sport's four big titles when she triumphed in Paris. She went on to claim another in Melbourne.
3 - He retired from international competition five days after holding aloft his sport's greatest trophy.
4 - The most capped Test captain in history, he played 347 matches for his country, having made his debut in 2002.
5 - He played in three rugby league World Cups and won 26 England caps and 14 Great Britain caps before announcing his international retirement.
6 - He retired from international football with 114 caps to his name, 38 as captain.
7 - He announced his retirement at the age of 29, just nine months after returning to competition following a year's absence with cancer.
8 - He was the only player from his country to score more than 10,000 runs in Tests and one-day internationals. Kevin Pietersen described him as "arguably the greatest ever cricketer".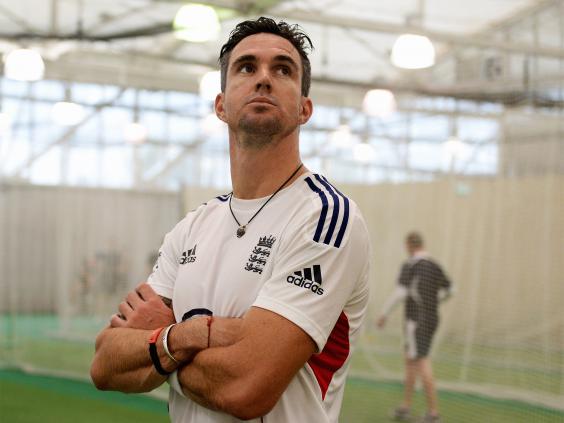 9 - This former stage winner in the Tour de France was suspended for two years for a drugs offence but went on to become a major anti-doping campaigner.
10 - He retired after 17 seasons made him the longest-serving player  in rugby union's Premiership.
--
THE BEAUTIFUL GAME
1 - Which team were knocked out of the Champions League twice in the space of a month?
2 - Who, on signing for his new club, apologised for an incident 13 years earlier, saying he had not set out "to insult anyone or behave badly in front of the Americans"?
3 - Which is the next club at the end of this sequence? Gainsborough Trinity, Burton Albion, Scarborough, Notts County, Torquay United, Huddersfield Town, Plymouth Argyle, Oldham Athletic, Bury, Sheffield United, Crystal Palace, Queen's Park Rangers, Leeds United...
4 - Who was said to want to leave his club because he felt they had failed to mark his birthday in appropriate fashion?
5 - Who picked up a banana that had been thrown at him, ate it and said afterwards: "The potassium did me good. It gave me the energy to send over two more crosses and we scored from one of them."
6 - Who celebrated his 100th international cap with a late equaliser in Germany?
7 - Which teenager told his national team manager before a European Championship qualifier that he might be too tired to start the match?
8 - Whose transfer set a British record with a fee of £59.7m?
9 - According to Cardiff City, how did Crystal Palace gain an unfair advantage ahead of their Premier League meeting in April?
10 - Who mistook Kieran Gibbs for Alex Oxlade-Chamberlain?
--
FIFTEEN MINUTES OF FAME (OR NOTORIETY) - How did they make the headlines in 2014?
1 - Kemar Bailey-Cole
2 - Nick Kyrgios
3 - Helena Costa
4 - Naved Arif
5 - Gaël Fickou
6 - Ross Murdoch
7 - Dave Hockaday and Darko Milanic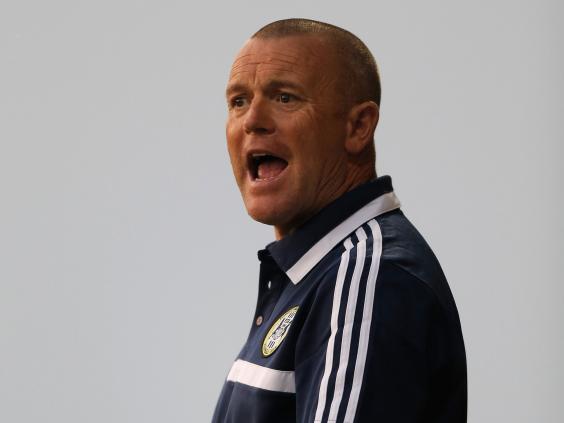 8 - Christophe Péraud and Thibaut Pinot
9 - Jade Etherington and Caroline Powell
10 - Chris and Gabby Adcock, and Paul and Joanna Drinkhall
--
SO FAREWELL - Who died in 2014?
1 - He won five consecutive European Cups and scored more than 800 goals during a 22-year career that embraced five clubs and three countries.
2 - He won the Formula One World Championship three times and went on to head his own team.
3 - This centre-forward's combined transfer fees of £400,000 were a record at the time his career ended in 1974. His son played for England.
4 - He was the first globally renowned player to emerge from Africa. He averaged better than a goal a game in more than 600 appearances for Benfica.
5 - He was the BBC's first Sports Personality of the Year in 1954, when he helped a colleague pass one of sport's most famous milestones.
6 - This former Wrexham manager had a successful spell in charge of Chelsea at a time when money was tight at Stamford Bridge.
7 - This Yorkshireman won 12 England Test caps and scored 22,530 runs but his 618 catches in first-class matches added up to arguably his greatest claim to fame.
8 - The "Preston Plumber" won 76 caps for England.
9 - In his latter years he was best known as the husband of a Gold Cup-winning trainer, but he was also National Hunt champion jockey on three occasions.
10 - This accomplished Scottish defender made more than 1,000 senior appearances, was capped 38 times (nine times as captain) and played in the 1974 and 1978 World Cups.
--
WHO, WHAT, WHERE AND WHEN? CLICK AT THE TOP TO ENGLARGE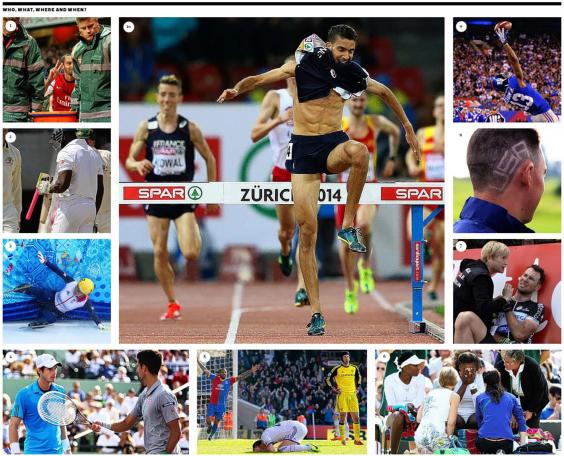 --
Reuse content