Super Bowl XLVIII is here, and if you're worried you won't understand because you haven't seen the previous 47, then help is at hand.
This year's bonanza is taking place in New Jersey, and kicks off at 23:30 GMT.
The Super Bowl is America's biggest sporting event, watched by over 100 million people worldwide.
This is the first Super Bowl to be held outside in one of the USA's colder states - so it's unlikely there will be a repeat of Janet Jackson's flashing antics this time.
Here we present everything you need to know as a first-time Super Bowl watcher...
1. There's a reason American Football is so strongly linked to beer, fatty snacks, and having people around. Those stoppages every few minutes will pass more quickly if you've surrounded by mates, guacamole and bottles of Miller Light.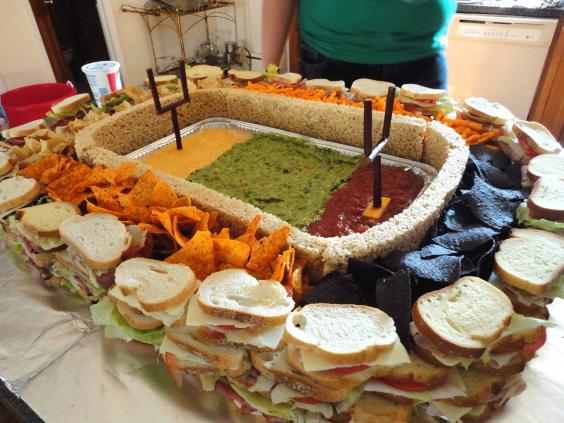 2. Who has the nicest uniform? That's a big question and, as everyone knows, the best way to choose which team to back. The Seahawks' navy blue and silver strips would almost give their jerseys a Patriots-esque regality were it not for the random luminous green. Broncos, meanwhile, sport a Jaffa Cake-ish blue/orange affair, which is probably a bit love-it-or-hate-it.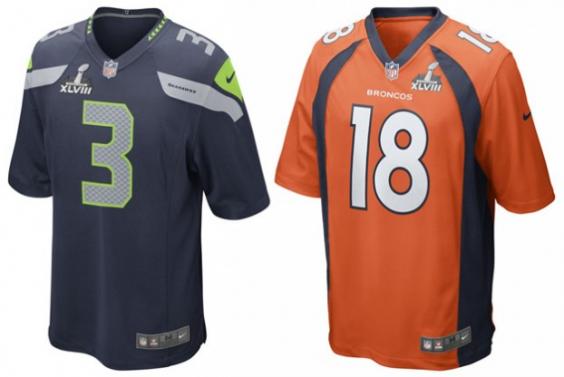 3. But what of other ways to decide on your new favourite team?
Well, Seattle is the home of Nirvana, Starbucks and Frasier, while Denver is the home of..... We don't know what Denver is the home of.
But the Broncos do have the best offense in the NFL this season, scoring more points than any other team. They'll need it though, because Seattle has the best defense.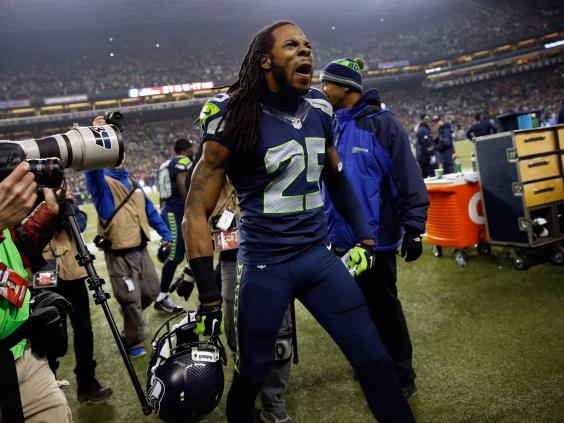 4. Oh and another thing: Peyton Manning is kind of a big deal. Though he has his doubters and he has blown the big games before, few would question his place among the NFL's best quarterbacks of the last 20 years. The game will be seen by many - among them The Independent's Rupert Cornwell - as the Broncos quarterback's shot at immortality. Some thought his career was over a few years ago, but the older Manning brother could equal Eli with a second Super Bowl ring (having won his first with the Indianapolis Colts in 2007) and cap a season for the ages.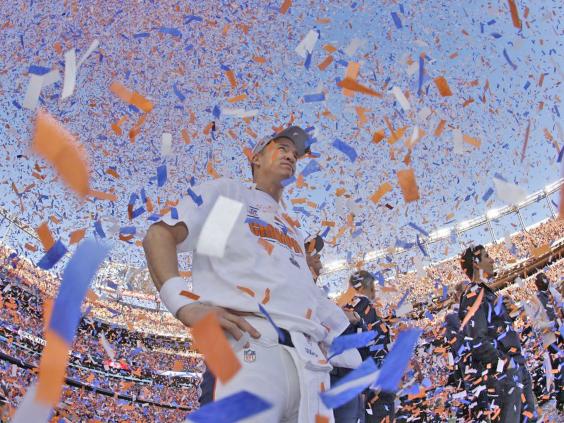 5. It's harder than you think not to enjoy the half-time show. Sure it's probably appalling for the playing surface, and the 45 minute half-time plays havoc with the players' physical routines, but the annual chance for some superstar or another to run through his/her greatest hits is one of the defining facets of the SuperBowl. Last year's Beyonce show was great fun, and Bruno Mars is unlikely to disappoint.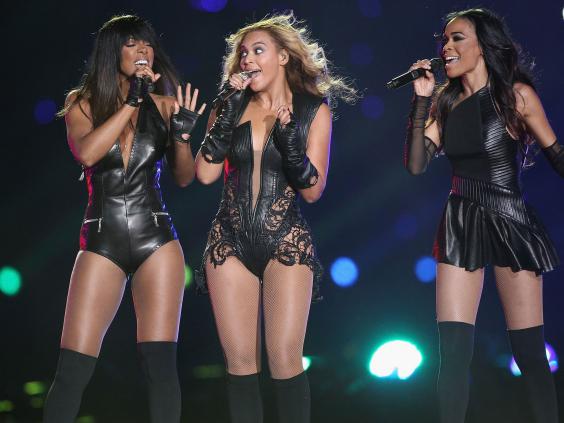 6. At the end some guy will call the winning team "world champions."
I know. It's weird. It's a sport with the country's name in it. They're playing in the NATIONAL Football League. But for some reason it's presumed that they're world champions. They still can't really do proper football though, so let's just the Americans have that.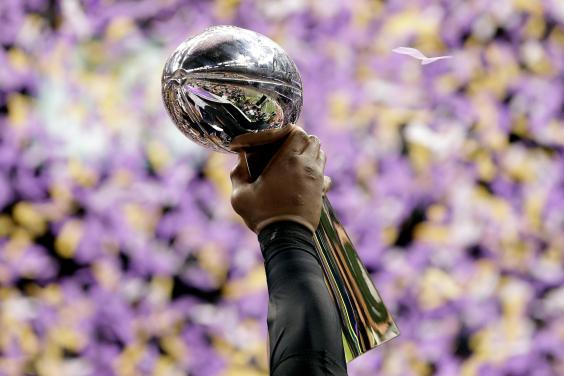 The most controversial Super Bowl halftime shows
The most controversial Super Bowl halftime shows
1/7 Janet Jackson – Super Bowl XXXVIII – 2004

The Carolina Panthers clash with the New England Patriots was overshadowed by a nipple in 2004, a nipple belonging to Janet Jackson which was exposed by Justin Timberlake on stage and earned its very own scandal nickname 'nipplegate'

Getty Images

2/7 M.I.A – Super Bowl XLVI – 2012

The British rapper joined Madonna for a rendition of Give Me All Your Luvin' in 2012, but wound up being sued by the NFL for £900,000 for flipping the bird during the performance

3/7 Patti Labelle & Indiana Jones - Super Bowl XXIX – 1995

It was Indiana Jones and the Shilling of Doom in 1995, when Disney used the halftime show to shamelessly promote its new Indy-themed Disneyland attraction

4/7 Beyonce - Super Bowl XLVII – 2013

104 million people tuned in to see Beyonce reunite with Destiny's Child for an explosive performance, which some blamed for the 22-minute power outage to the stadium that followed and interrupted the game

5/7 Prince – Super Bowl XLI – 2007

It was no exposed breast, but some were unhappy with the phallic imagery brought about by Prince's guitar in 2007

6/7 New Kids On The Black ft Mickey Mouse – Super Bowl XXV – 1991

The performance went without a hitch, only for the Disney star to creepily chime in at its close "Thanks to our armed forces everywhere!"

7/7 Black Eyed Peas – Super Bowl XLV– 2011

Will.i.am and co's Super Bowl stint went without major disaster, but went down in history as one of the weakest half-time performances thanks to some dodgy vocals and tacky space-themed visuals