We're only three weeks into 2015 and yet we may already have the best GoPro video we'll see all year thanks to Candide Thovex.
Candide Thovex is one of the world's best skiers, the winner of numerous tournaments and the star of many a film. Now, the 32-year-old Frenchman has shown how a great movie can involve just a GoPro on his helmet and five minutes of footage.
Sking in the Val Blanc resort in his native France, Thovex posted a video called "One of those days" which shows him calmly sipping a cup of tea before going on of the most heart-stopping ski runs you will ever watch. It will also leave your stomach feeling rather delicate.
The video is full of flips and somersaults as well as mind-boggling views of Thovex weaving between trees as he seamlessly glides down the mountain. The video not only shows the acrobatic skill involved, but it also provides some great images, notably the shadow of Thovex in the snow as he performs numerous breath-taking jumps.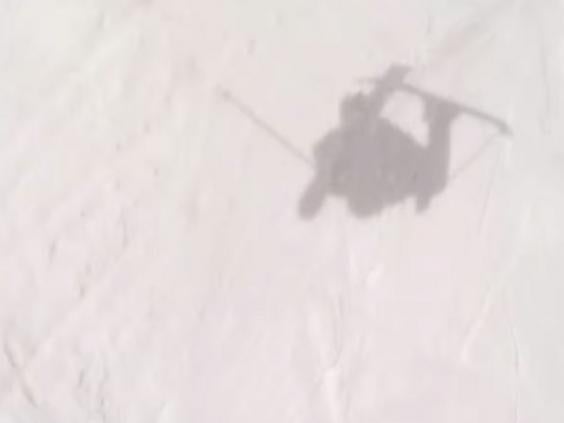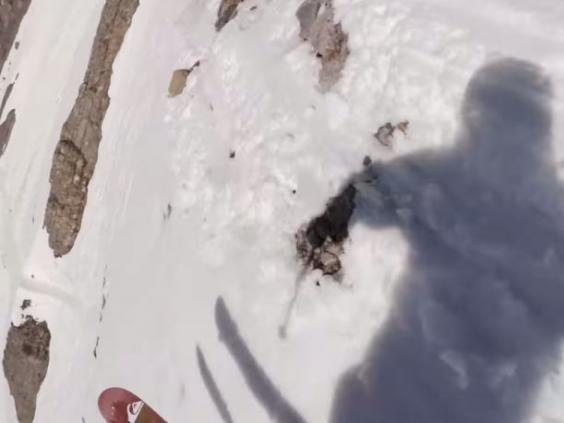 It's not just about amazing flips and jumps along the way: at one point he runs into some sort of practice slalom, managing to avoid getting in the way of the racers by simply jumping over one of them.
Another shot shows Thovex being sprayed in the face by snow and still managing to jump and twist over a pile of rocks and land safely.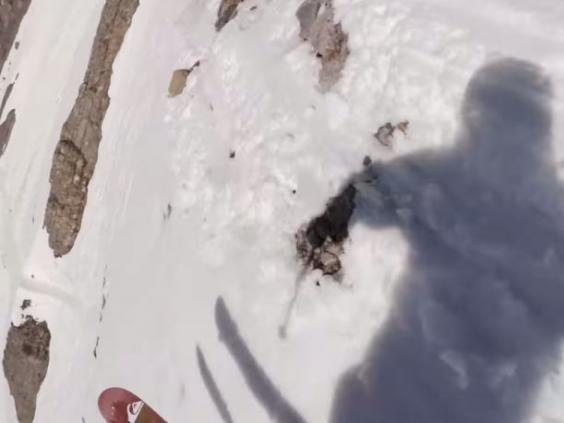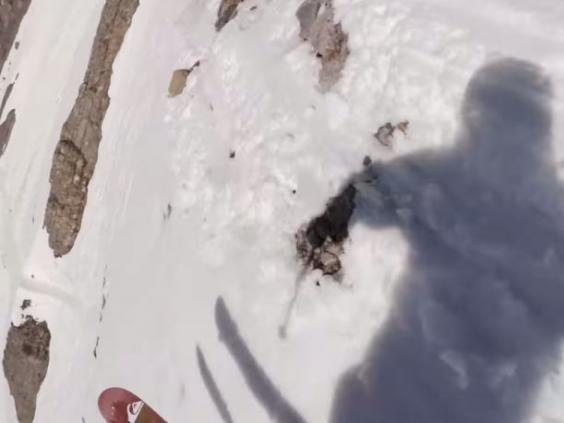 Other scenes show Thovex kicking up the snow in the air as he jumps, with the camera moving so much in a such a short space of time it is impossible to know exactly what kind of jump he is performing. All you know is: he always lands on two skis.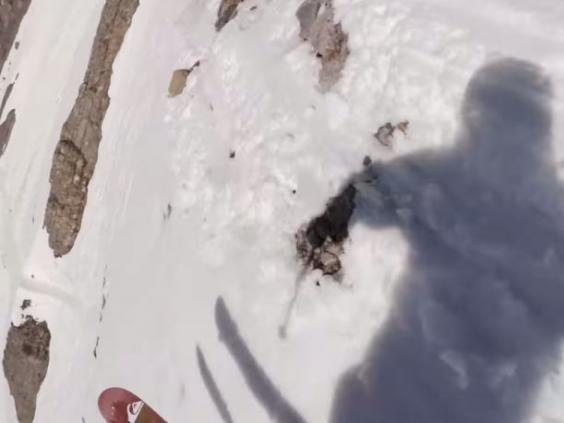 One particularly terrifying moment shows Thovex entering a pitch-black tunnel and skiing in the dark.
He also knows how to give a viral video a decent ending: skiing through a restaurant before jumping in a chair lift ahead of a bunch of queuing skiers, with the doors closing before they can protest.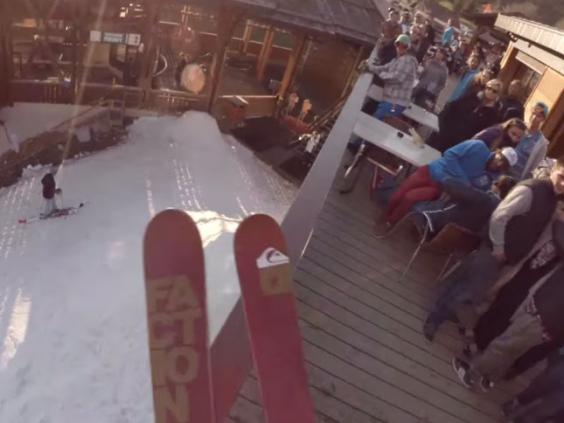 Reuse content