CM Punk went on The Walking Dead discussion show Talking Dead last night, and any talk of the WWE or a return to wrestling was conspicuous in its absence.
Legions of fans who haven't even been following the AMC zombie show tuned in to see Punk actually open his mouth and say things, after he went pretty silent following his storming out on Monday Night Raw a month ago.
The wrestler was introduced as "Phil Brooks, but you might know him as CM Punk", with his byline stating his Twitter handle rather than his employer.
There was no mention of wrestling or his rocky relationship with the WWE during the interview, not that anything non-Walking Dead-related is usually discussed on the panel show nor would it really be the right platform to announce a return to the ring (unless Batista stormed the studio and powerbombed him through the coffee table).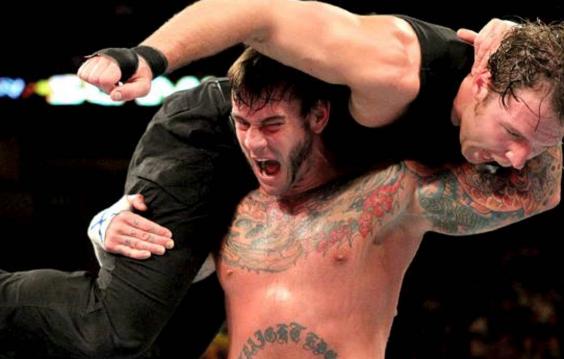 He did however tell co-panellist Yvette Brown that he is a "totally new person" now and "all about forgiveness", and looked much healthier after some time away from wrestling.
The general tone of his stint on the show suggested that his time in the WWE may well be over, though if there is one shred of hope for fans, it's that this is exactly what they'd want you to think.