Back in the heady days of the mid-2000s, British wrestling was going through something of a renaissance. With the grunt and groan of Big Daddy and Giant Haystacks now decades out of relevance, a bespoke wrestling television channel debuted on Sky television, and a number of British promotions promoted large events, which saw many of the greatest wrestlers in the world appear in the likes of Broxbourne, Havant and Scarborough.
 
Perhaps the main promotion at this time was the Frontier Wrestling Alliance (FWA), who through the use of international talent and home grown stars successfully garnered a fanatical following who would arrive in their hundreds and thousands to watch their regular shows. The success of the company led to the creation of the FWA Academy, which nurtured and trained young talent.
The Academy helped produce stars like Paul Burchill and Justin Gabriel who would eventually make it to WWE, while many talents still on the British scene began their wrestling journey in the deep south of Portsmouth, England.
One such prospective talent back then was known at the time as Ollie Burns. After watching wrestling for the first time aged 12, a year later he had begun wrestling training under the tutelage of Justin Richards. By the time he was 17 years old he was competing regularly all over the country, engaging in colossal battles with world class opponents, including home grown talents such as Doug Williams, Jody Fleisch and Johnny Storm, as well as a smorgasbord of world class international opposition including former Ring of Honor World Champion Takeshi Morishima, Japanese legend Go Shiozaki, as well as top American fliers Evan Bourne and Austin Aries.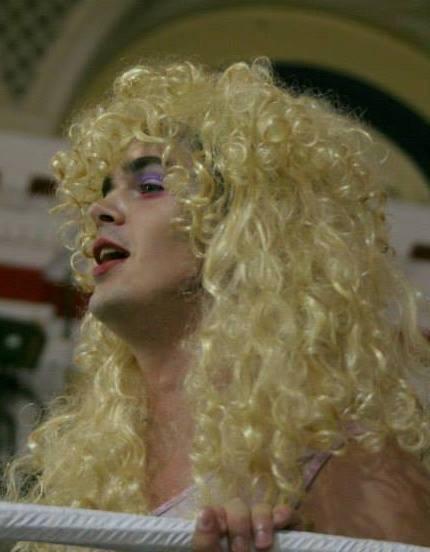 Despite the beginnings of a promising career at such a young age, Burns began to become disillusioned with the wrestling business. At the same time he was starting his foray into wrestling, he was struggling to find comfort in combining his sexuality with the business he so dearly loved.
As a teenager Burns identified himself as bisexual, and the often overly macho world of professional wrestling sometimes made him feel at odds with the industry he was looking for a career in.
"Being a fan growing up, I didn't feel like I had any role models within wrestling because every character aimed at the LGBT society was either portrayed as a joke, or if there was somebody who was openly gay or bisexual they would hide away from that character in the ring," he explained to The Independent.
"Because people are wrestling in spandex and are oiled up, backstage in wrestling it sometimes feels like wrestlers try to assert masculinity. I tried my best to join in and be that guy but it didn't feel right for me for such a long time."
Battling to come to terms with his own place in the wrestling business, Burns removed himself from the industry for several years. Throughout his absence, he would continually remind himself of advice given to him from one of the best wrestlers in the world.
After a match with Austin Aries back in 2006, Burns managed to spend time was the man who would later become TNA World Champion.
"It was a real honour for me as I was a fan of him ever since seeing him in IWA-MS. For years I was a huge fan, and I was lucky to wrestle with him at 17 years old. He spent a lot of time with me, and told me that I needed to find and embrace my character as that was what would take me forwards. Those words stuck with me.
"He told me at the time that he saw a lot of potential in me, but what I was doing at the time wasn't going to work for me. He made me realise that there was more to wrestling than just getting in the ring."
Burns returned to the squared circle as quite literally a changed man in 2010. Gone was Ollie, and in was Olivia Burns, as he remodelled himself into a new character which incorporated both the advice he had received from Aries, and his desire to portray a flamboyant and LGBT friendly wrestling personality.
The concept was simple - Burns would dress up in drag and wrestle, a move which prompted much surprise from the crowds who had previously known him as the straightforward wrestler they had seen years previously.
Armed with lipstick, wigs and a dashing array of dresses, the character began to make people take notice. After one match, a trainer of his remarked on his gimmick, and gave him the idea that pushed the concept even further.
"After a while one of my trainers (legendary British wrestler and mother of WWE Diva Paige, Sweet Saraya) came up to me after a match and said 'you're Priscilla aren't you, Priscilla Queen of the Desert. I'd never seen the film so I went home that night and watched it, and the next day I said to the ring announcer from now on I am Priscilla Queen of the Ring.
"Once that name dropped, everything began to click into place. It's taken a long time. When I was first doing it and going into a new venue, the looks I was getting from the crowds was often ones of horror, as the last thing they expected was a drag queen stepping through the curtain.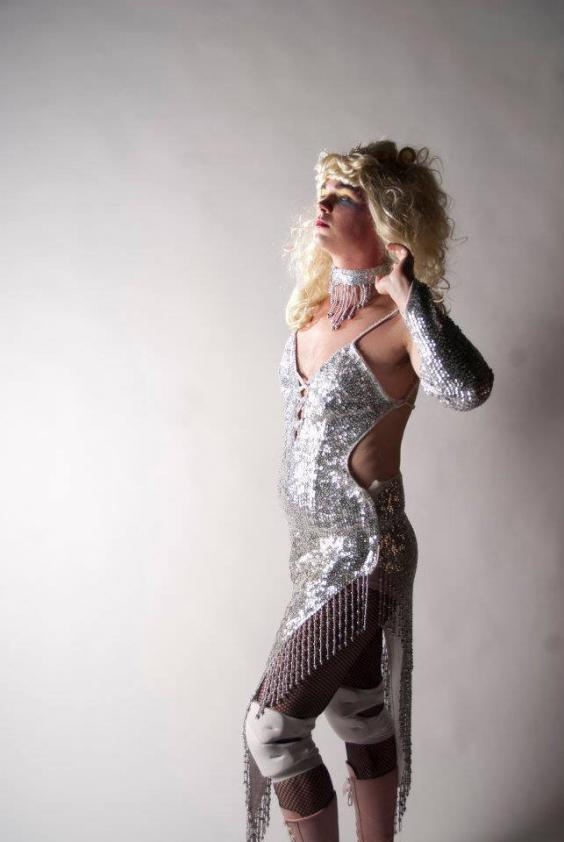 "Now I've learnt that the looks are a good thing, I've got to a point where I think of it being pure entertainment. I enjoy confronting people with the character now, because by the time I get to the ring I think people are just so swept up in it."
Remarkably, the Priscilla persona also saw him find love, with his now long-term girlfriend.
"I met my girlfriend Natasha at an all-women's wrestling show. I was backstage as Priscilla in my heels and my sparkly dress, and I locked eyes with her and it was love at first sight for me. She has been really supportive of me and the character since then, and she's come up with a lot of ideas for me over the years."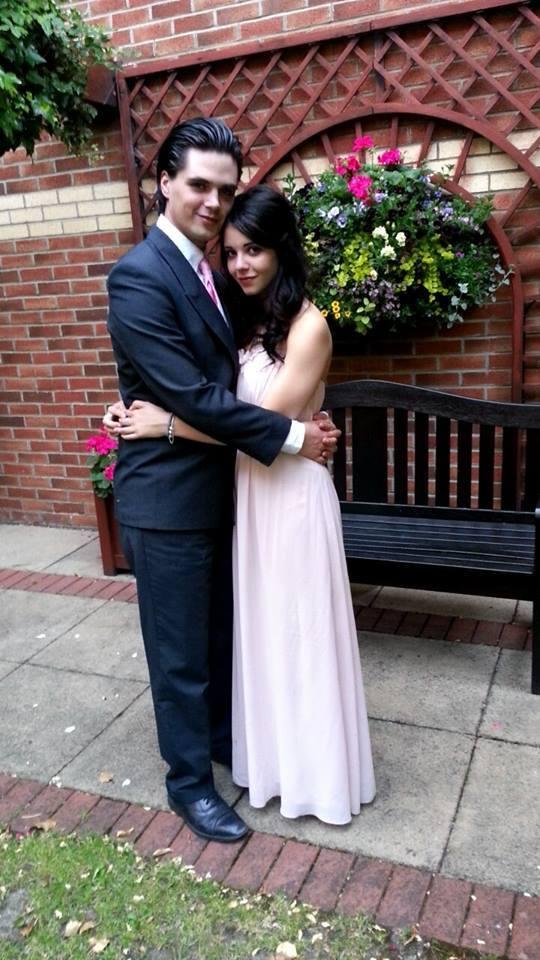 After reigniting his love for wrestling, and finding love with Natasha, the Queen of the Ring is now on the verge of claiming a new throne.
TNA Wrestling are one of the biggest wrestling promotions in the world, and enjoy great popularity in Britain thanks to their flagship television show Impact being aired on the television channel Challenge.
The company regularly tour in large venues in Britain, and last year they produced British Bootcamp, a wrestling based reality show which took four British wrestlers with the overall winner being awarded a TNA contract. The eventual victor was Rockstar Spud, who has since become one of the key components of TNA's brand.
With the second series of British Bootcamp announced, many wrestlers are vying for a spot on the show, with auditions taking part this week. Priscilla has been shortlisted to be part of the audition process, and his enthusiasm was clear.
"I think it's a really good sign that they saw pictures of Priscilla and liked them. TNA has always been a progressive company, and the fact they want to see what I can offer and that's a huge deal for me.
"I look at Spud and I seem a similar journey with myself, he spent years trying to be the serious wrestler, and then he tried the Rockstar gimmick and to begin with people laughed at it, and then they realised it was brilliant, and now he's lighting up arenas over the world."
At just 25 years old, the former Ollie Burns and now Priscilla Queen of the Ring is a ten year veteran in the wrestling business, and is on the cusp of the big-time. From wrestling Austin Aries at the Hayling Island Community Centre in 2006, he is now just mere steps away from being part of the same international company as one of his main role models in wrestling.
Despite personal and professional setbacks along the way, he is hoping to inspire a new generation of performers to believe in themselves, and to create majesty and moments for people of all genders and sexualities.
You can follow the Queen of the Ring on twitter @Priscillaqotr or like him on Facebook.
Reuse content