For many years, Bryan Danielson looked destined to remain as one of the best kept secrets in professional wrestling. Despite being trained by the legendary Shawn Michaels and universally recognised as one of the best in-ring talents of his generation, he seemed unlikely to make an ascent towards the mainstream of wrestling.
Then, in 2009 after a decade of performing, things started to change. That was the year Danielson finally signed a contract with WWE, and when his meteoric rise to genuine stardom begun. His ring name changed to Daniel Bryan, while his performances inside the squared circle became matched with a captivating character that had the ability to make a crowd elated or irate at will.
Everything about Bryan eschewed the traditional WWE Superstar traits, he was smaller, less glamorous, and he even admitted to not owning a television, but to the watching audience his quirks became strengths, he was the relatable everyman the viewers had been waiting a long time for.
As his tenure in WWE continued, so too did his fanbase, and his underdog persona became his calling card. By 2013, not only had his personality developed, so too had his appearance with shoulder length brown hair teamed with a gloriously irrepressible beard. A catchphrase caught fire, and consisted of just one single word: YES.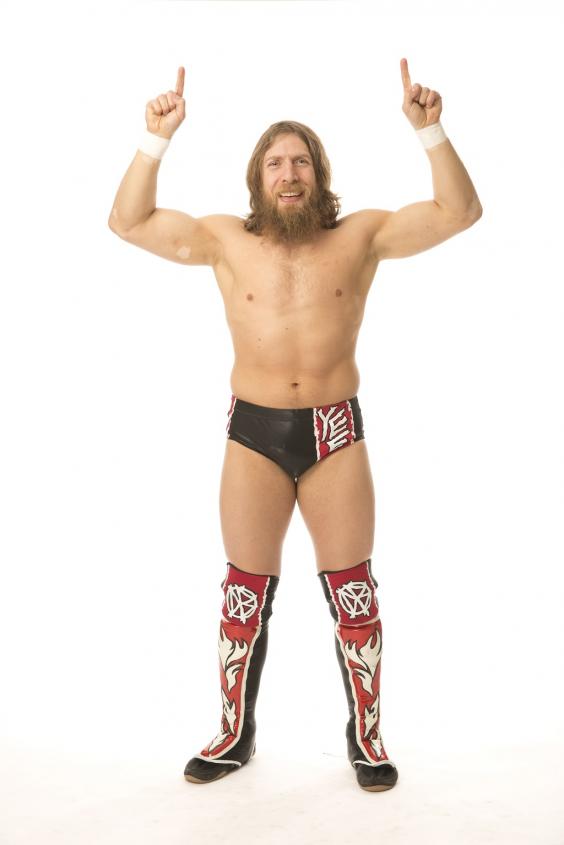 Channelling a fan movement which transcended the world of wrestling and percolated the true mainstream of entertainment, Bryan competed twice at Wrestlemania 30, opening the show in a winning effort against Triple H, and ending the extravaganza by becoming WWE Champion.
Little did he know however, that as the fireworks illuminated the stadium and the crowd roared at the very top of their lungs, the next year of his life would be unforgettable for all the wrong reasons, as injury would force him to relinquish two WWE belts without losing either in the ring.
Despite the injuries, Bryan's journey is one of the most unassuming yet unbelievably true tales in the history of professional wrestling, and the 34-year-old has chronicled his entire life into his first autobiography, Yes!: My Improbable Journey to the Main Event of Wrestlemania.
Ahead of the launch for his already widely praised book, Bryan spoke to The Independent about the making of his memoirs, and began the conversation by sharing exactly who had the idea to begin the project initially.
"I don't know if I was ready to write it," he laughs, "as I thought I would do this when I was done with my career, but WWE actually approached me on the idea of writing the book around the time of my neck surgery in May, last year."
Although Bryan had planned to write the majority of the content as he recovered from his potentially career-threatening injury, much of his spare time was taken up by rehabilitation rather than creating. "It was interesting because originally I wanted to write it myself, and then I was so busy with my physical therapy that the writing process wasn't going very well, so we got a ghost writer," he confirms.
"We got the first draft in November, but I didn't like it, as it just wasn't me. So using the base that the ghost writer had written, in two months I rewrote it myself. The due date for my draft was January 15th, and I came back to WWE full time on the road at the beginning of January, so it became a fiasco!"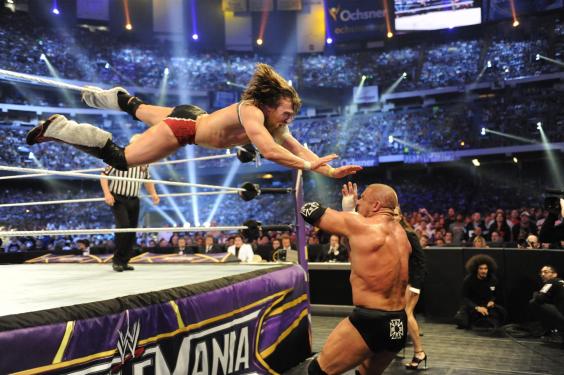 There is often conflict between the subjects of autobiographies and their ghost writer, and with such a complicated industry as professional wrestling a key component of the book, the need for complete alignment was essential.
"We spent 30 hours talking on the phone," Bryan admits. "But by doing that, different things get emphasised. He'd ask me questions about things that sound interesting, but that didn't necessarily represent the importance in my life."
Bryan's fame reached startling heights in WWE, but his wrestling career had grown for a decade before he signed with the company. The wrestling hipsters and fans of his earlier work with organisations such as Ring of Honor and New Japan Pro Wrestling will be delighted to learn that his forays across the independent and international scene are reminisced through great detail in the book.
"A little over half of it is because I wrestled on the independent scene for about ten years before I got to WWE" he reveals, but adds: "if you put that in perspective, my WWE experience should be a third of the book, but the most interesting stuff has happened to me there, in terms of the intrigue that people are interested in".
WWE's televisual output is staunchly PG rated, but that mindset, and their legendarily close eye on all company output took a back seat regarding Bryan's autobiography. Laughing as he confirmed The Independent's thoughts that he is perhaps not the most outrageous of Superstars, he nonetheless disclosed that there are some rather risque tidbits in his tome, including a tale involving his wife, WWE Diva Brie Bella.
"WWE had a very hands off approach, and I was left to my own devices, but to be honest you're dead on, I don't live a rock and roll lifestyle. However, there is stuff that isn't PG in the book. For example, I detail the first time Brie and I attempted to have sex, which is a comical little story. But then it's easy to sell sex!" he chortles.
While there are plenty of smiles in the book, there are sad moments too. Mere weeks after his world title triumph at Wrestlemania 30, Bryan's father passed away, and detailing that event in the book became a gruelling task.
"The hardest thing to write about was my dad, because the wound was very fresh when writing the book, and it's still fresh now a year later. There is not a whole lot about it in the book, but there's enough that any time I was writing it would literally make me cry, and the same when I re-read it as well."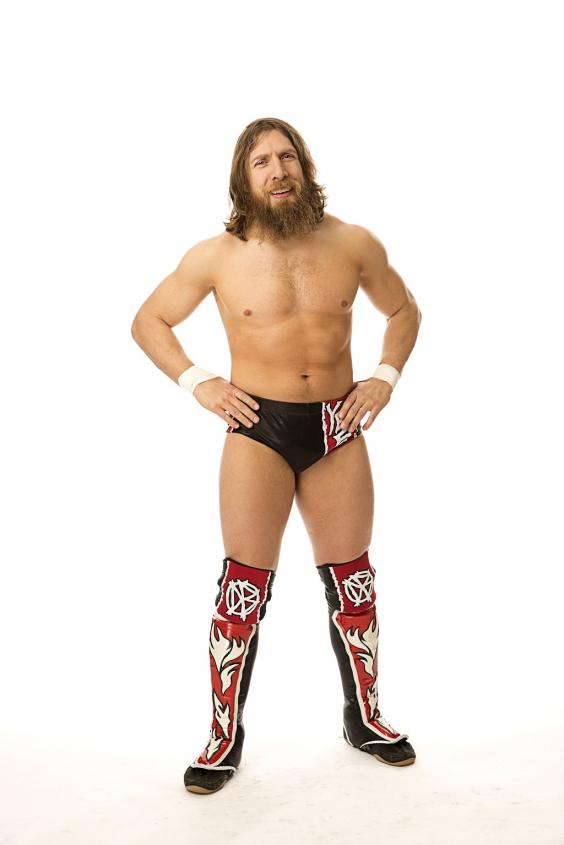 Another challenging subject that is currently a very important issue not just in wrestling, but in all sports is that of concussions, and Bryan does not shy away from the matter in his book. A keen conservationist, the former WWE Champion observes the topic in a similar manner to another major problem.
"I equate what's happening with concussions at the moment with what should be happening with Global Warming. We have this evidence of concussions that they do long-term damage, but there's no exact science behind it. Precautions are being taken however, and that's very important, because things can happen because of concussions, but we often don't know until it's too late.
"It might be a bit reactionary as to how far they're going, but it's a precaution to prevent things happening in the future. In the United States it's a big deal because so many NFL players have problems as they get older. Concussions actually affected a period of my career in 2007 which is documented in the book.
"With Global Warming, we are 99% sure that humans are causing changes on the planet, but as we don't know 100% so we are not making any changes until we know exactly for sure. I just think it's funny because although concussions are very important, on a larger scale we are not making those changes on our planet."
There is a vast list of wrestling personalities described and admired in Yes!: My Improbable Journey, ranging from Hall of Fame caliber performers to competitors who never reached the Iron Throne of a major wrestling career. With the interview time slipping by, there was only one name on Bryan's mind when asked which of his former foes could have been a genuinely successful WWE Superstar.
"I've always thought Nigel McGuinness," Bryan replies with a renewed alertness in his voice. "I wrestled with him a lot in Ring of Honor, and he was really good on the microphone, a really good wrestler, tall, carried himself like a star, and also relatively good looking which is hard for me to say about another man," he says jokingly.
"Our careers were linked, and he and I were signed at the same time, He should have made it in WWE, but he had some injury and health issues so never got there. To me, it's interesting that when people say 'make it' in wrestling they mean being in the upper tier of WWE Superstars, but Nigel had a wonderful career that he should be very proud of."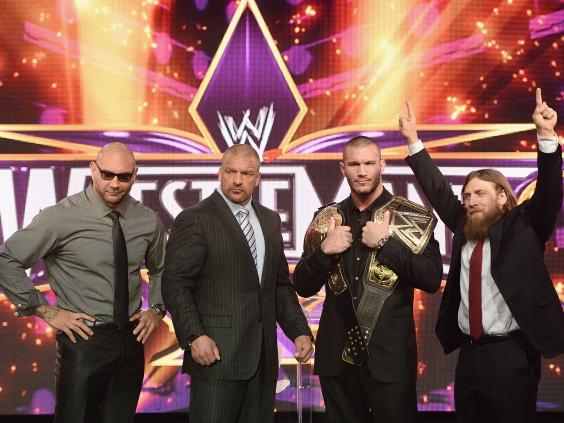 Against all of the odds, and with the past 100 years of celebrity clearly signifying the unlikeliness of the scenario, Daniel Bryan did make it in WWE, right to the very top of the company, and the entire profession of wrestling. His autobiography is not simply the tale of an entertainment career, it's a miracle narrative and a yarn of accomplishing dreams without losing sight of what makes a man truly great.
"Yes! My Improbable Journey to the Main Event of Wrestlemania by Daniel Bryan is being published in hardback by Ebury Press on July 30 2015, £16.99"
Reuse content