There are few sporting occasions as iconic as The Masters. An FA Cup final at Wembley, perhaps. The first day of a test match at Lords certainly comes close. The Grand National at Aintree is worth a mention. But the four days of competition at The Augusta National Golf Club, with its fiendishly difficult course emphasised by the lightening-fast greens, is right up there.
The only of golf's four majors to be played at the same course every year, The Masters is not only a supreme sporting test, it is also an institution, a state of mind. Underlying that institution is the club itself.
With its extreme rules - no phones, no cameras, no running - and a membership so exclusive it makes the Bullingdon Club look welcoming, the Augusta National Golf Club is a beautiful oddity that perseveres into the twenty-first century.
There are about 300 members of the Augusta National at any one time, and no application process. When one member leaves, the club decides who they want to invite to replace them. And, assuming they are prepared to part with the five-figure initiation fee, what a membership they join.
The Augusta National very publically admitted its first female members in 2012, businesswoman Darla Moore and former secretary of state Condoleezza Rice. This was a huge step for a club that had set huge store by being able to dictate its own terms. The two women join a group of men almost unrivalled in power and wealth.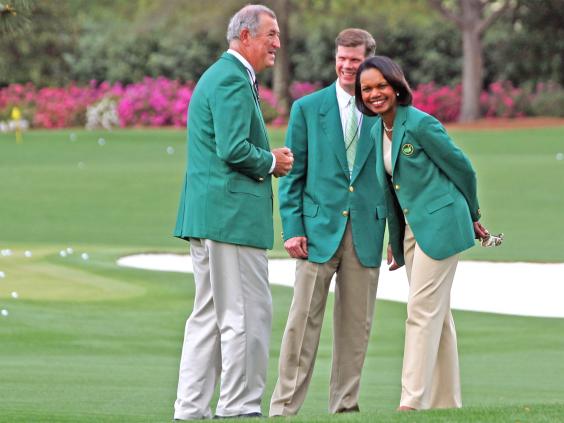 Several former sportsmen are on the list, including Lynn Swann, an NFL wide-receiver turned politician, and Pat Haden, a one-time pro-bowl quarterback. Dozens of the world's most influential businessmen are involved, CEOs of major banks and other companies. A few former senators, an ex-governer of Georgia, not to mention Rice, a political powerhouse of the last decade.
In fact, when one member, John Snow, was appointed as George W Bush's Secretary of the Treasury, he had to resign from the club. Political power is never far away from Augusta.
The club can also count among its members two of the world's richest men - Warren Buffett and Bill Gates. While it may be difficult to imagine the Microsoft founder strolling down the 18th on his day off, or 83-year-old Buffett completing a round on the notoriously difficult course, that, nonetheless, is their right, along with the privilege of wearing the famous green jacket.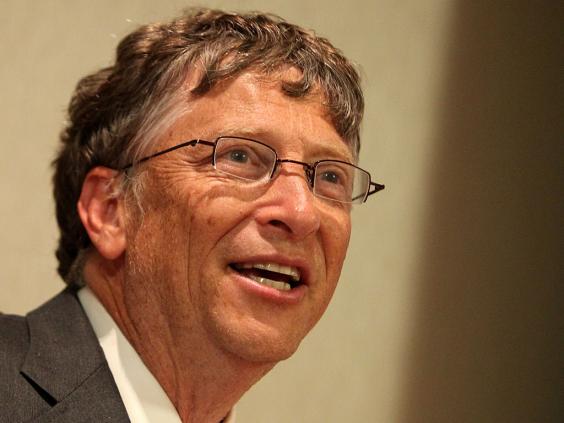 The jackets are a symbol of the club's elitism, and of its mystique. A winner is only permitted to remove it from Augusta for the first year after his triumph - after that it joins the others, kept by the club, to be worn when they return. It is the Augusta National's way of preserving its status, of ensuring that no jacket goes missing (although Gary Player made so many excuses as to why he hadn't returned his that he was eventually allowed to keep it in his personal museum in South Africa).
The idea of members wearing green jackets dates back to 1937, when they were decided upon as a way of identifying members to the visiting public as people who would be able to provide information. The tradition of champions receiving the jackets didn't come in until 1949, and, contrary to popular belief, Masters winners do not become members just by winning the famous blazer.
That honour is reserved for those lucky 300-odd men and women. And, though they will not join the ranks of that privileged elite, one man will get to dress like them, walk with them and share some of their status come Sunday evening.
It is that exclusivity that makes the Masters such a glorious occasion.
Reuse content