What's a ruptured ligament between friends? A little more than five weeks after trashing his ankle, costing him title defences at the Open Championship and WGC-Bridgestone Invitational, Rory McIlroy kicks on unrepentant. There will be no ceremonial burning of the boots. The big match continues in a glorious restatement of the McIlroy values.
The Northern Irishman thought he had broken his ankle when he fell on American Independence Day. No matter. "I might take some precautionary measures next time. I rolled my right ankle at the end of 2013. Obviously I did it a little bit worse here to my left, but maybe wear ankle braces on both ankles. Apart from that, I'm not going to stop doing what I do. I enjoy that part of my life, I enjoy having that normality in my life, something that I've done since I was a kid and I won't stop doing that, no."
Marvellous stuff. There is no taming a character like McIlroy, and we should celebrate his unfettered approach to the world beyond the golf course. "Any time I go back home it's one of the things that I regularly do with my friends is play football. That was like the fourth or fifth time in a 10-day period where I had played. I enjoy it. We all enjoy it. It's unfortunate that it happened. It can happen walking off a tee box. It can happen falling off a curb on the side of the street. It can happen doing anything. And unfortunately, my foot just got stuck on the turf and I was out for a few weeks."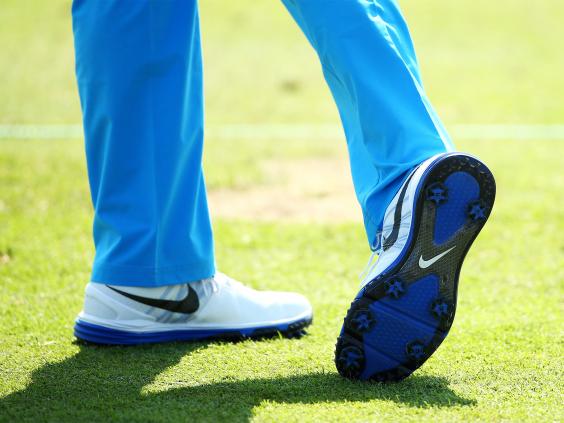 McIlroy's time in the surgical boot proved as instructive as it was restorative, and the sense of proportion it fostered might yet increase the yield over the length of a career that has already delivered four major championship victories. At least that is how he sees it.
"I thought I was going to miss it more than I did. If anything, having to sit those tournaments out, especially the Open Championship going back to St Andrews, which is probably my favourite venue in the world, it gave me a huge sense of perspective. When you're playing week in, week out and you're thinking about winning these tournaments, you get so wrapped up in what you're doing and your own little life and your own little bubble, sometimes you forget there's a bigger, wider world out there.
"Whether you win a golf tournament or not, people are going to get up on Monday morning and go to work and do their daily things. Honestly, not a lot of people care. It means a lot to you and it means a lot to people involved in golf, and sport in general, I guess, but in the big scheme of things, it's not life or death. And that's something that I can bring in with me this week, knowing that OK, it's a big deal, but no matter what happens this week, only a very small percentage of the population really care."
Ah this week, the US PGA Championship at Whistling Straits, the duel with Jordan Spieth. The rivalry between the world No 1 and No 2 is inescapable here. They are  as one, indivisible, each defining the other, brandishing competing gifts and philosophies.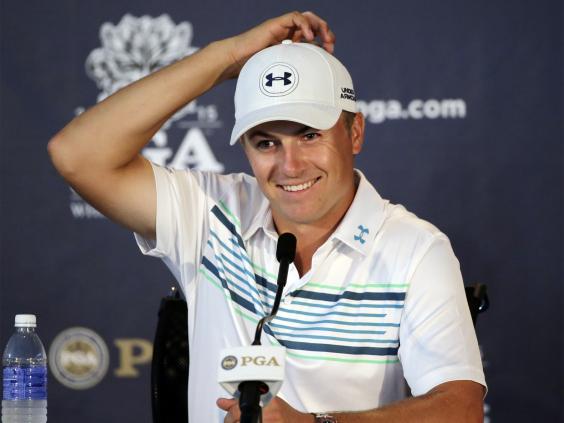 Spieth's control of the American environment is absolute. Two wins and a near-miss in three majors this season have left his rivals in a state of awed reverence, transfixed almost by his presence. As he drained putt after putt on the practice green on Tuesday, Luke Donald looked askance, trying to piece together how this young man had managed to achieve in a few short months what he has spent the last 15 years trying to fathom.
Beneath the boy-next-door veneer there is a core of steel at the heart of the Spieth proposition, a freakish absence of doubt that spooks the opposition. Rich Beem, a leftfield winner of this tournament 13 years ago, dared to claim a portion of the putting green identified by Spieth as his domain. "How long ago was it you played your best golf?" Spieth asked, half tongue-in-cheek, half telling Beem to leave his air space. Beem smiled nervously, then did as he was bid, self-esteem barely intact.
McIlroy was asked who he thought was the best player in the world. The answer was measured. "If you were to go by this year, you would have to say Jordan. I would say if you go over the last two years, I would say it's probably a toss-up between Jordan and myself. I think the performances that he put in at the Masters and the US Open and even at St Andrews when he was so close were inspirational."
Yes, yes, Rory, enough of the diplomacy. Who do you really think is the best? "I'll tell you at the end of the week," he said. That's more like it.
Spieth, displaying absurd maturity, stood back from the head-to-head dynamic, though he did express excitement at the pairing with McIlroy and Zach Johnson. "I think that's what you [media] want to see. We are just trying to win the tournament. I enjoy playing with Rory and Zach and hope we can all get into contention this week."
McIlroy claims he is technically ready if not match hardened. He had a putter in his hands before the boot came off. He was walking around during the Open less than a fortnight after sustaining the injury. Four rounds on consecutive days in Portugal last week proved his fitness for Whistling Straits, where he played 36 holes here at the weekend and a further 18 on Monday and Tuesday.

Click HERE for full-size graphic
It is now a question of how McIlroy copes with a card in his hand. It is clear he is minded to reclaim the ground lost to Spieth. Only a year ago, he was setting out the terms of the Rory era. Twelve months on, he is having to adapt to the remarkable rise of the 22-year-old from Texas. And fascinating viewing it is.
"I'm not surprised at all that the narrative went from me to Jordan, and to both of us being here. Jordan has played phenomenal golf for the last 12 months. And even to win the first two majors of the year, have a great chance at St Andrews, he's taking up a lot of the limelight this year. It's one of the best years of golf that we have seen in a long, long time. It gives me some motivation to go out and try to play even better."
Having a flutter? Here's three to back
On the nose Jason Day (14-1)
Nine top-10s in 20 majors, including six top-fives, and three seconds. You can see where this is heading.
Each-way banker Louis Oosthuizen (33-1)
Second at the Open, fourth at the US Open. Back to the form that won him the Open in 2010.
Worth a flutter Lee Westwood (125-1)
Still a great ball striker on a tricky lay-out that rewards precision. Might surprise a few people here.
Kevin Garside
Selected tee-off times weather and TV
(US unless stated; times BST)
Starting at hole 1:
6.20pm D Love III, S Stricker, D Clarke (NI)
6.50pm I Poulter (Eng), J Luiten (Neth), N Watney
7pm P Reed, L Donald (Eng), G McDowell (NI)
7.20pm J Spieth, Z Johnson, R McIlroy (NI)
7.30pm P Harrington (Irl), J Dufner, P Mickelson
Starting at hole 10:
1.05pm M Dobyns, J Daly, C Montgomerie (Scot)
1.25pm S Garcia (Sp), B Haas, L Oosthuizen (SA)
1.35pm B Snedeker, G Ogilvy (Aus), J Rose (Eng)
1.45pm B Watson, P Casey (Eng), J Furyk
1.55pm H Mahan, L Westwood (Eng), E Els (SA)
2.05pm D Johnson, R Fowler, J Day (Aus)
2.15pm T Woods, M Kaymer (Ger), K Bradley
Weather Warm, with intermittent sun and a chance of rain in the afternoon. Max temp: 30C
TV Sky Sports 4, 7pm-1am