When I arrived in the UK from Australia to start my professional motorsports career in 1988/9, there seemed to be a fairly healthy appetite from corporates to sponsor motorsport. I was in a team sponsored by Camel cigarettes racing in Vauxhall Lotus, which was a free drive in Europe. Then, in F3 the following year, I was driving for Bowman Racing which was sponsored by Jewson and so also a free drive, racing against teams sponsored by Marlboro, Cellnet, Uniden and we had live primetime TV on the BBC. After F3 I went straight to F1 with Brabham and I was paid to drive. There were sponsors throughout F3, F3000, Sportscars and F1.
Now if you look at the same categories across Europe, those kind of sponsors are no longer around and the junior categories are littered with wealthy parents all helping their sons and daughters become F1 drivers of the future with not many sponsor logos on the cars. When I did F3 in 1989 the budget was £200k, now it is £650k a year. In F1, $30million was considered a good budget in those days. Not anymore.
The world has changed a lot since then and there are far more sports all trying to go after the same companies for sponsorship and they are far more perceptive about where they spend their money. TV coverage has also changed a lot too, which has been one of the many reasons sponsors are harder to find in the lower categories, and so the only championships that have enjoyed big TV and sponsor support for many years have been F1, NASCAR and possibly IndyCar. TV coverage in the lower categories is there, but not enough to bring in the big sponsors to a series outside of F1. Just look at the state of rallying these days too, it is nowhere near where it was when Colin McRae was raising dust around the world.
The problem now for F1 is that the costs of running a team have sky rocketed to insane levels of over £300million a year to be competitive but corporate money has declined, which puts massive pressure on teams.  No longer do you see the big money sponsor deals all the way down the grid, just look at McLaren this year. Who would have thought a top team like that would be pretty bare of logos on their cars? For a talented driver looking to get to F1, you can't open the doors of an F1 factory to even have a proper conversation unless you have ten million in the back pocket and this is for a team that has no hope of winning a race...! Am I missing something here?
The interesting thing about F1 is that it is a huge business with billions of dollars from TV money and racetracks paying huge sums to stage a GP. But if that is the case, why have two F1 teams just gone into administration? Why do we hear many other teams like Sauber and Lotus struggling to balance their books?
If you are Ferrari you enjoy more of the financial pie for just being Ferrari, if you are Mercedes or Red Bull you have good backing. Toro Rosso are ok, but they don't enjoy the money Red Bull does, McLaren and Williams are hanging in there just, maybe Force India, but they don't have the money to race against the top teams and win a World Championship.
You hear that CVC Capital, the company that owns F1, has enjoyed record profits from their involvement. Bernie isn't poor either, so is it not time to have a look at how money can be poured back into the sport instead of taking it away? Motorsport is one of the few sports that doesn't reinvest in grassroots yet it is one of the wealthiest, is that good for the sport? I don't think so.
F1 has enjoyed a good run for many years and Bernie has done a great job in turning it into one of the top sports in the world and so deserves respect. But is this a sustainable model moving forward? Well I guess the answer lies in the financial state of the F1 teams right now, so change is needed, but will it happen too late? I hope not.
When I looked at how the Brabham name would return to racing as a team I looked at the current situation, one which I have lived in for over 30 years and it just wasn't attractive to me because I could see the problems teams have surviving.
Plus I stood back and asked the questions, why do we do this? What is it we are trying to achieve? Have we all got lost in this illusion that we have to prove to be the best to satisfy our needs? Don't get me wrong, I love competition, I love winning and I am still a fan of F1, but have we taken this too far now where we have to look at things and take a different direction?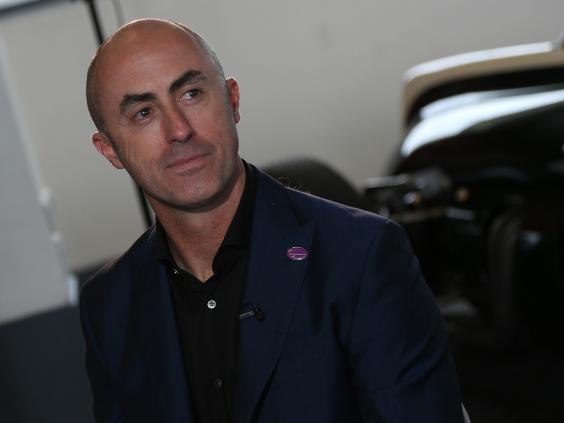 I guess I have and that is why I started Project Brabham. I saw an opportunity to bring the iconic Brabham name back to racing but in a different way. One that challenges our thinking on how to go racing, and one that I believe is more engaging, interactive and inspirational through our Brabham-Digital platform. It is going racing for a higher purpose than just showing who is the best on the track and spending huge sums of money trying to do so.
I look down the road and I struggle to see how F1 in particular will sustain the amount of spend and what's taken out of the sport, so through Brabham-Digital I see a solution to a sustainable way for a team to survive. Our digital package cuts through the monopolised networks, and people will get direct access through their own eyes and pockets, but in a manner in which they are happy to contribute because they are being rewarded by an enhanced experience.
Ok, this is only the beginning of a new journey for Brabham Racing, but it's why I believe we will have a stronger financial footing.
Reuse content