Q | It's not been a great off season for champion Lewis Hamilton away from the track has it?
A | His very public split with Nicole Scherzinger will have been traumatic for him and may have an ongoing effect during the season, but he says that he has spent time working on his music and relaxing with family and friends and that he is in a good space. It remains to be seen how the split will affect him.
Q | OK and won't his team-mate Rosberg be distracted this season too?
A | He's about to become a father, so it'll be interesting to see if that affects his commitment. But it's worth mentioning that less than a month after Nico was born, father Keke set the first 160mph lap of Silverstone.
No, Rosberg is this writer's tip to bounce back even stronger than he was last year, which was strong enough to challenge Hamilton right to the final chequered flag. Disappointment will only have made him more determined than ever.
F1 2014 championship driver ratings
F1 2014 championship driver ratings
1/22 Lewis Hamilton – 9

The two-time world champion deserved every bit of his success in 2014, in which he showed he was the faster driver in the battle with Nico Rosberg. Had he not made the error in Brazil that allowed Rosberg to take victory, it could well have been a perfect 10 for Hamilton.

2/22 Nico Rosberg – 8

Rosberg pushed his team-mate all the way but ultimately who had no answer to Hamilton's sheer speed when it was a straight dog-fight between the two. The mechanical failure in Abu Dhabi robbed him of any hope of winning the title, but it would've been unlikely that he could have passed the eventual champion anyway.

Getty Images

3/22 Sebastian Vettel - 5

Who'd have thought the four time world champion would not win a single race this season? Perhaps that's not so bad given Mercedes dominated the season, but his new team-mate Ricciardo won three times, and simply it's been a case of not good enough from Seb. He'll hope the grass is greener at Ferrari next season.

Getty Images

4/22 Daniel Ricciardo - 9

A world champion in the making, Ricciardo has shown that he is both hugely talented and one of the nicest guys on the grid. He was rewarded for his excellent drives with three victories in Canada, Hungary and Belgium, and he fully warrants his third place in the Drivers' Championship.

GETTY IMAGES

5/22 Fernando Alonso - 6

The Spaniard may have endured a difficult year with Ferrari which has led to his exit, but in his eyes he has put in some of his best drives this season. He dominated his team-mate, the 2007 world champion, and he can still be pleased with a number of his performances this season.

Getty Images

6/22 Kimi Raikkonen - 3

What happened to the Flying Finn of last season at Lotus? Raikkonen has not performed well at all since his return to Ferrari, and there's a strong case to drop him to have been dropped for next year – though he will partner Vettel next year. A season-best of fourth in Spa is the anomaly of a poor season.

Getty Images

7/22 Felipe Massa - 7

His career could have been over when he left Ferrari last season, but the Williams team rewarded his determination to remain in F1 with a massively fast car. Two third-place finishes – the best in Brazil in front of his home fans – made up for a few retirements and nasty crashes, though they weren't of his doing.

Getty Images

8/22 Valterri Bottas - 7

One more podium finish than his team-mate and just one retirement all season has capped a breakthrough year for Bottas. The Finn is showing why he is rated so highly and he has a phenomenally calm head on his shoulders. His drive in Austria was a particular highlight.

Getty Images

9/22 Jenson Button - 6

Somehow under the radar Button has performed admirably in a car that has not been up to scratch this season. Button has out-performed Magnussen in the Drivers' Championship and started with a bang as he secured third in Australia, and a strong end to the season could still see him remain for 2015.

Getty images

10/22 Kevin Magnussen - 6

Moments of sheer braveness and incredibility have been hindered by errors and rashness, and a number of penalties this season have ended up costing Magnussen. Like Button, he amazed by finishing second in Melbourne, but has managed no better than fifth since then.

Getty Images

11/22 Sergio Perez - 4

Inconsistency has seen Perez finish up and down the field, with a third place in Bahrain helping him forget the fact that he didn't even start in Malaysia due to reliability failure.

Getty Images

12/22 Nico Hulkenberg - 5

Big things were expected from Hulkenberg after last season's performances despite missing out on a so-called 'big team' but hasn't been as outstanding as we've come to expect. Consistently inside the top-10, Hulkenberg will still be in the Force India next year.

Getty Images

13/22 Jean-Eric Vergne - 4

Five retirements in the first eight races looked to pave the way for Vergne's exit, but Kvyat's move to Red Bull could yet allow the Frenchman a second chance in F1. A season-best of sixth in Singapore was the best of a poor season.

14/22 Danil Kvyat - 4

The young Russian has shown that he has what it takes to make it in F1, but too many times this season he's fallen away and finished outside the top 10. Only three times this season did he finish inside the top 10, which hasn't been good enough.

Getty Images

15/22 Adrian Sutil - 2

A dismal year for Sauber looks to have confirmed the end of Sutil's time in F1. He hasn't scored a point and has already been confirmed as leaving Sauber, and he's unlikely to be picked up again before the start of next season.

Getty Images

16/22 Esteban Gutierrez - 2

A year to forget for the Mexican who will also be leaving Sauber this year. He remains confident of securing another drive for next season, but it certainly won't be based on results this season.

Getty Images

17/22 Romain Grosjean - 3

Let's not take too much from Grosjean's results, as the Lotus has simply been awful this season. He's asserted himself as the lead driver in the team following Raikkonen's exit, and he'll hope for much better fortunes next season having confirmed his stay witht he team.

Getty Images

18/22 Pastor Maldonado - 1

Where do you start with him? If he's not crashing, he's being penalised by the stewards for reckless driving. At times he's even been running behind the Caterhams and Marussias which simply isn't acceptable for Lotus. Finally scored a first point of the season in the United States.

Getty Images

19/22 Jules Bianchi - 5

It would be easy to bump up his rating due after the tragedy of his crash in Japan, but the fact is that Bianchi has impressed everyone this season. His drive in Monaco to score Marussia's first ever point will go down in F1 history, and he looked nailed on for a future Ferrari drive. Here's hoping he makes a recovery from his serious injuries.

Getty Images

20/22 Max Chilton - 2

Chilton's efforts in finishing every race he started finally came to an end in Canada, but he was consistently out-performed by Bianchi. Marussia's absence from the grid towards the end of the season looks to have ended his time in F1.

REUTERS

21/22 Kamui Kobayashi - 2

A strange season saw Kobayashi somewhat surprisingly recalled to Caterham, but financial problems meant he lost his drive in Monza only to return for the next race. Two 13th place finishes represents Caterham's best finishes this season.

GETTY IMAGES

22/22 Marcus Ericcson - 1

He has structured a move to Sauber for next season and severed ties with Caterham before their return in Abu Dhabi. A tough year, but he'll get another chance to impress next term.

Getty Images
Q | Should be tasty. So have Rosberg and Lewis made up?
A | They have always been friends, albeit not in the buddy-buddy manner often assumed by the media. They've known each other for years and raced each other since childhood, so there's not much they don't know about one another.
Their relationship became very strained at times last year as they fought for the championship, notably in Monaco, Belgium and, to a lesser effect, prior to the race in Abu Dhabi.
But Rosberg's heartfelt congratulations to the victorious Hamilton in his championship moment at Yas Marina went a long way to smoothing things out. Perhaps if they each learned something important last year, it's to respect each other fully.
Q | So, is it Mercedes' title again or do any other teams look hot in testing?
A | Consider this: Mercedes focused on getting all the important stuff, such as set-up, engine development and race simulations, right throughout testing. Others grandstanded testing with fast runs on soft and supersoft tyres which, of course, are quicker than the hard tyres Mercedes chose because their less durable compounds give greater grip.
But their race distances times were faster than anyone else's and, when they finally switched to some runs on the soft-compound tyres in the last two days, both Lewis Hamilton and Nico Rosberg immediately went quicker than their rivals had on the faster supersofts. And both said that the chassis set-up was not yet perfect. The way things are right now, it's Mercedes' title to lose.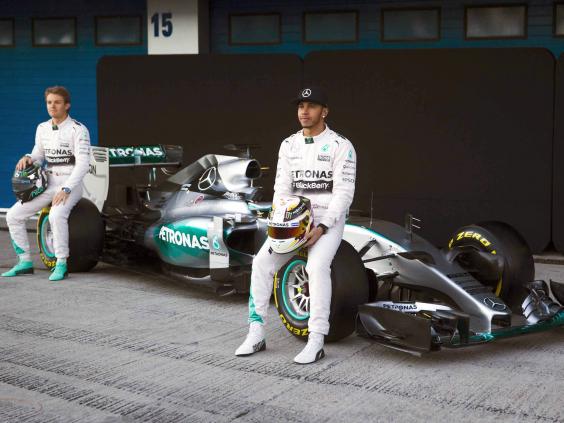 Q | So, can anyone challenge them this season?
A | Later in the season, perhaps. Look what Williams managed as Felipe Massa chased Hamilton home in Abu Dhabi last season. But on current form from testing, it's unlikely Mercedes will be beaten by anything but reliability issues.
Williams, Ferrari and Red Bull have all been very hard at work over the winter. Williams have honed a great car and worked on operational shortcomings; Ferrari have undertaken one of their periodic revamps; and Red Bull have been urging Renault to give them a decent engine. It looks very close between the three of them – and each will be waiting to pounce if the Mercs hit trouble.
Q | How is Fernando Alonso?
A | Well, the reports in Spain on Thursday – that he suffered memory loss so severe that he forgot he was an F1 driver and thought it was 1995 – are incredibly worrying.
El Pais reported the McLaren driver responded to routine questions about his identity by saying: "My name is Fernando, I race karts and I want to be a Formula One driver."
He has since been seen smiling cheerfully in hospital, though, and the medical imperative to avoid the risk of a secondary cranial impact so soon after such a big crash provides what seems to be a valid reason for his enforced absence from the opening race. But these fresh reports cast doubt on his return to duty for the Malaysian GP later in the month – and in the longer term.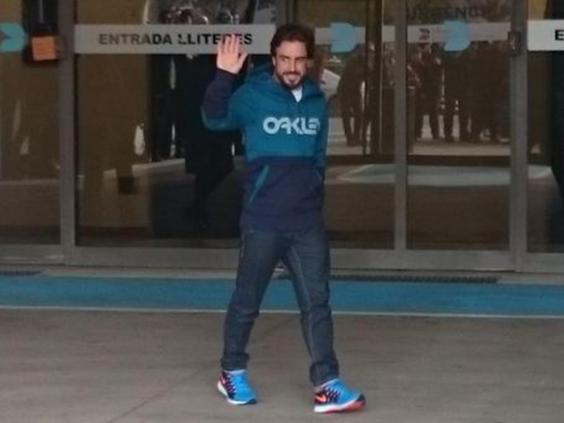 It's been a strange off season for him: he wasn't electrocuted prior to crashing his McLaren during testing in Barcelona in February. It's also unlikely that he suffered some sort of fit which made him crash. Obfuscation, and the inevitable media frenzy in the aftermath and the absence of firm answers to probing questions, blew things out of proportion.
Q | What's going on at Ferrari?
A | A bit of a revival, if testing performances are to be believed. Sebastian Vettel is settling in well (though he has a lot to do if he is to emulate Nigel Mansell, Kimi Raikkonen and Alonso and win his first race with the Scuderia). And Raikkonen, himself, was seen smiling in testing in Jerez and Barcelona.
The new car has a much better engine and a front end that goes where the drivers point it. And the new management is also heading in the right direction. Mercedes have their eye on the red cars, while Williams and Red Bull expect them to challenge them hard for "best of the rest" status in the early going.
Q | Is this season going to be anything more than a farewell tour for Jenson Button at McLaren?
A | Absolutely, provided he gets a car that is driveable and competitive. And so long as he keeps Kevin Magnussen in his place when his 2014 team-mate – whom he beat to the 2015 seat to partner Fernando Alonso – stands in for the Spaniard in Australia.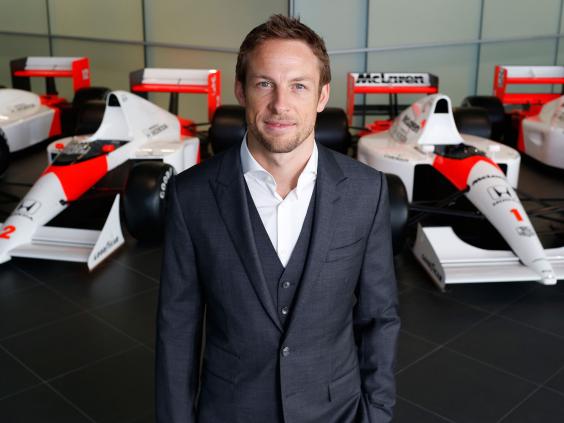 Q | Are there any up and coming drivers we can expect to make a name for themselves over the next eight months?
A | Two to watch who have race seats are the rookies at Toro Rosso. At 17, Max Verstappen will become the youngest-ever driver to start a grand prix in Melbourne. The son of former F1 racer Jos, he's been likened to Ayrton Senna by Red Bull's Helmut Marko, who signed him to the energy drinks' satellite team. Carlos Sainz Jnr is also the son of a famous racing dad, former rally champion Carlos.
Watching how they progress, and how they interact, will be one of the fascinations of the year, as will Daniil Kvyat's graduation to Red Bull, where he hopes to do to Daniel Ricciardo what the Australian did to Vettel last year.
Elsewhere, British rookie Will Stevens gets his chance at Manor, while fellow countrymen Jolyon Palmer – son of former F1 driver Jonathan – at Lotus and Susie Wolff and Alex Lynn at Williams get their Friday morning opportunities as development drivers to show what they can do.
Q | Are there any rule changes this year?
A | Yes, but not many. After a lot of lobbying, Ferrari and Renault have been allowed to bypass the engine development "freeze" in an attempt to close the gap that Mercedes opened up in 2014 through superior engineering.
Additionally, there are minor changes to the rules regarding penalties when a driver has to change an engine. In the past that meant grid penalties, which could roll on to the next race. Now, if a driver gets a 10-place penalty but has only qualified 15th, meaning he has five places still to pay, he'll get a commensurate time penalty added to his race time instead of a grid place penalty next time out.
Otherwise, there are minor changes to the rules on aerodynamics and rear suspension and stronger cockpits.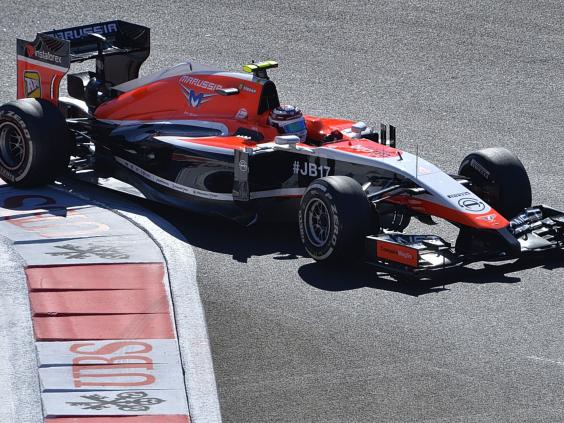 Q | Can miracles still happen in F1?
A | Well, the last one was probably Pastor Maldonado's victory for Williams in Spain in 2012 – until Graeme Lowdon and John Booth raised Manor Marussia phoenix-like from the ashes of the old Marussia team. These guys are pure racers who do things properly (see the honourable and resilient way in which they handled Jules Bianchi's brutal accident at Suzuka last October).
Nobody really expected them to survive terrible financial issues, let alone to get their cars to Melbourne. But with the help of energy magnate Stephen Fitzpatrick and with former Sainbury's chief executive Justin King as interim chairman, they have. That just goes to show that it's not all bad within the sport.
Reuse content