Imagine a Formula One World Championship in which Sebastian Vettel and Red Bull did not start as the favourites, in which many of the 22 cars that began a race fell by the wayside and the minnows, if they made it through, actually scored some points.
It sounds like something from the sport's past, but it could actually be its future instead, as the most draconian rule changes in recent history have thrown everything back into the melting pot ahead of Sunday's first race here.
Yes, Vettel and Red Bull might well end up dominating as the season progresses, but the signs are that they will continue to struggle after engine supplier Renault had a tougher time in winter testing than either Mercedes or Ferrari. Vettel's new Adrian Newey-designed machine – Vettel calls her "Susan" – found her clothing a little too tight for comfort and she overheated as a result.
In the meantime, Lewis Hamilton and Nico Rosberg in their Mercedes set the pace, with Ferrari reject Felipe Massa and promising Finnish sophomore Valtteri Bottas impressing in Frank Williams' cars rejuvenated by Mercedes engines and a dash of sponsorship from Martini.
But, across F1, why the change from the bulletproof 760 bhp 2.4-litre V8s to temperamental 750 bhp 1.6-litre turbocharged V6s with their hybrid electrical energy storage devices and direct fuel injection?
The FIA president, Jean Todt, needed to bring the sport into line with roadcar technology and to enhance its environmental image. At the same time, serious aerodynamic changes centring on smaller front and rear wings and a ban on the complex exhaust-blown diffusers added to the complexity.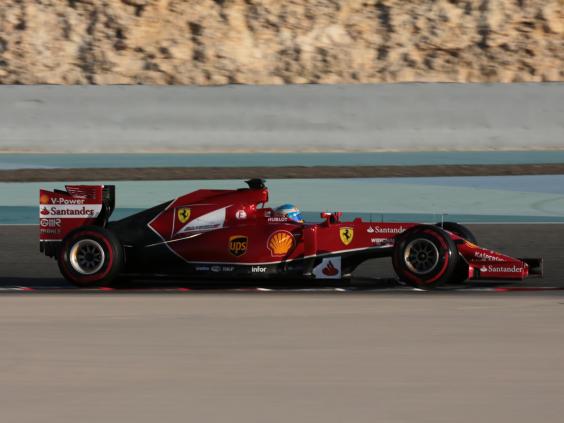 Aerodynamic efficiency and conservation of Pirelli's slightly harder compound tyres will remain crucial issues, but are only the tip of a huge iceberg. The drivers must now make do with only 140 litres of fuel instead of the previous 225, a swingeing reduction of 35 per cent, so engine manufacturers and teams must now also balance mechanical and electrical power from the energy-recovery systems with the need for fuel management.
Will all of these changes actually make the racing better? The stock answer tends to be: we don't know. Hamilton best summarised it when he said: "This is definitely the weirdest and most difficult pre-season to be able to judge where everyone is.
"Naturally, I think, I probably speak for all of us that last year's car felt better, it was perhaps a little bit nicer to drive, when we had lots more downforce," Hamilton added. "But that was in the fourth year of its evolution. Now we're in a new phase and it's just something that takes some time to get used to. The sound, for example, is not as impressive but once you get all the cars on the grid, I'm pretty sure it will still be impressive for the fans."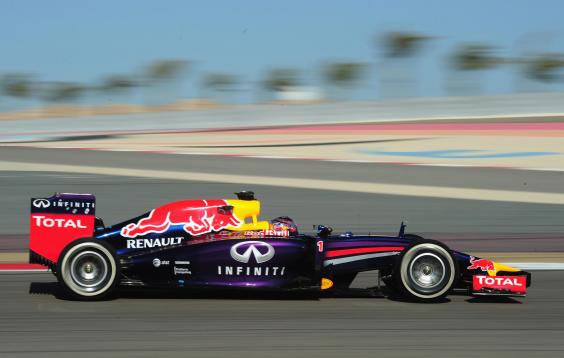 Ferrari chairman Luca di Montezemolo has called it "taxi-cab racing", forgetting that this was how motor racing was when Alain Prost's professorial stealth in a red car so very nearly won him the 1990 World Championship over McLaren's Ayrton Senna. This was the era when races were not merely flat-out blasts in between fuel or tyre stops, as grands prix tested far more than just a driver's inherent speed.
Fernando Alonso believes there will not be much difference from those days. "Now we will manage the tyres, a little bit the batteries and the fuel consumption," he said. "The acceleration and torque delivery from the power unit is a little bit different, the gear usage is a little bit different, and we need to maximise these tools in a different way. But when the green light is on nothing will change in terms of adrenalin, overtakes, strategy, driver management or tyre-saving."
Yet such is the massive torque produced, for instance, that drivers can spin the rear wheels all the way up to 100 mph.
"Intelligence will be critical to understanding all the things on a car and what makes it quick," said a revitalised Ron Dennis, back in charge at McLaren. "It is going to become an absolute pre-requisite. This year is going to require brainpower and dedication. And no one is fitter than Jenson [Button]."
And Vettel? Unlike a glum Alonso, he put on a brave face about things. "Obviously we're not in the best shape yet. Unfortunately, you can't solve everything overnight. We'd love to but we can't. So you really have to go step by step."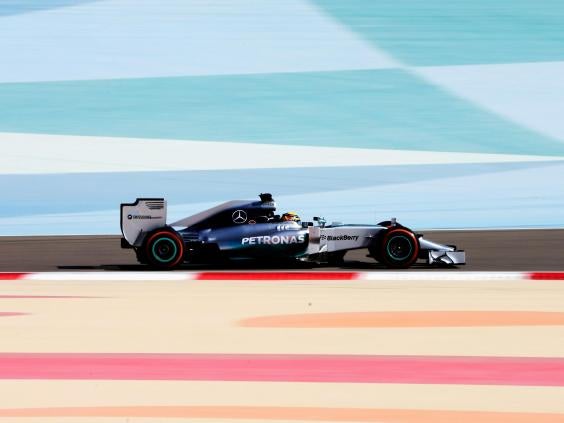 South Korea and India have gone from the list of races, to be replaced by Austria and Russia. There will be minor changes to the qualifying format, and the controversy of double points at the final round in Abu Dhabi. Of the drivers, Kimi Raikkonen switches to Ferrari, Pastor Maldonado to Lotus and Daniel Ricciardo to Red Bull. Meanwhile, the rookies Kevin Magnussen and Daniil Kvyat hold promise for the future.
There will also be a high degree of unreliability, and therefore unpredictability. We have become used to every 2.4-litre car finishing races in recent years, but test mileage over the winter has been dramatically lower than it was in recent seasons, and even the best have not been immune to moments when they have been struggling to keep their cars running.
So what would you prefer? Maintaining the status quo and watching Vettel and Red Bull win, as they did in the final nine races last year? Or embracing the new dawn and not having the faintest idea who will take the chequered flag this Sunday? Thought so.