For Gaëtan Paletou, the journey into a life of motorsport is only beginning. The 22-year-old Frenchman saw off the challenge of six other Europeans on the final day of Race Camp to clinch the 2014 European GT Academy crown and begin a four-month journey that will culminate in a spot among the driver line-up for the 2015 Dubai 24 Hours.
The week-long Race Camp saw each of the seven European regions whittle down their six remaining contenders down to one, who would go on to contest the final race around the historical Silverstone track. While the race was marred by a first corner accident that effectively sealed the fate of those representing Portugal and Italy, Paletou held off the challenge of United Kingdom hopeful Karl Chard and a recovering Cedric Wauters, with the Belgian caught up in the first corner collision. As the old saying goes, three into one doesn't go.
Paletou will hope to go on to emulate the path set by the likes of Jann Mardenborough and Lucas Ordonez, who have enjoyed phenomenal success since graduating from the game console to the track.
But another unlikely name is forging his own path behind the wheel having hung-up his cleats – 38-year-old Sir Chris Hoy. That's right, the six-time Olympic cycling gold medallist.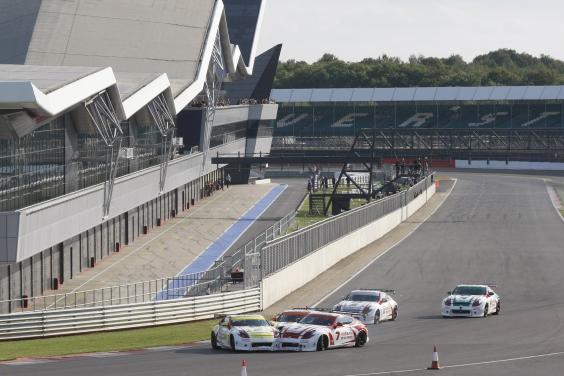 The Scot is currently competing in the British GT Championship alongside regular Alex Buncombe and another GT Academy graduate Wolfgang Reip with the Nissan GT Academy Team RJN, who have become renowned for their work in developing young gamers into thoroughbred racers through their work with Playstation and the GT Academy.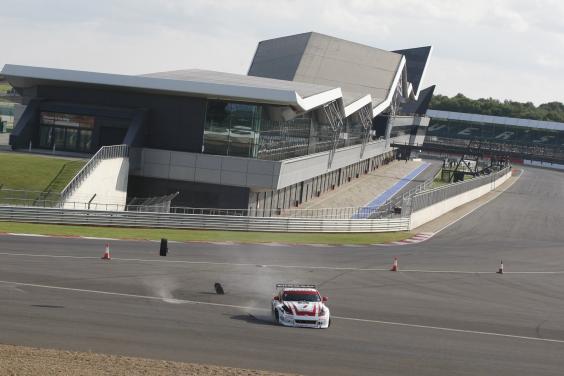 While Hoy is also currently finding his feet – just don't mention the Goodwood Festival of Speed – the plan is for him to make his Le Mans 24 Hours debut in 2016, where he'll be on the wrong side of 40. Yet what is clear from Hoy's brief time behind the wheel of the NISMO GT-R is that his passion for speed is unquestionable, as he told The Independent that in his eyes he now feels like a racing driver while taking time out of a testing session at the home of British racing.
"Once I get the kit on and get to race day I do, but I still feel like a novice racing driver as you might have seen at Goodwood," says Hoy, after crashing one of two NISMO GT-R's in Europe at June's Festival Of Speed. "I'll get it out there. It was the worst possible place for it to happen, it was so visible and public, not what you want to happen if you're pushing into a sport. It's going to happen but you hope that it won't happen in quite visible way.
"But I'm loving it, I'm really enjoying it because the week after that, we were in Spa. It was my first time in Spa – quite an intimidating place to turn up at. We came in the side entrance by the hotel and you can see Eau Rouge right in front of you and that's the first time that I'd seen it in the flesh, the side of a hill.
"The circuit's got a certain aura about it, so it's nice the week after I'd smashed the car at Goodwood, we raced the car their and got our first podium which was nice. But I'm enjoying it."
Of course not everyone can go from king of the velodrome to aspiring to becoming a Le Mans winner, and Hoy is adapting to the different challenges he faces in his new chosen sport – Hoy is a self-confessed petrol head.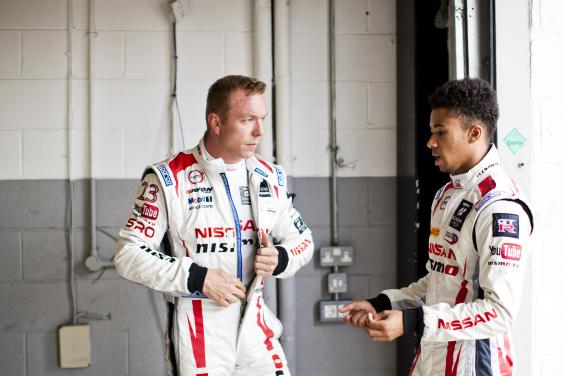 While cycling took over his life through his period of Olympic dominance, the ultimately strict testing restrictions on all forms of motorsport has made it a difficult adaptation to become acclimatised to.
"The biggest challenge, or the biggest difference between cycling and driving is that [with] cycling, I was sometimes doing it seven hours a day, six days a week," he explained.
"You could literally train and practice as much as you need to do. Driving is about cramming as much as you can out of the very short periods of time you get in the car. I had two or three test days this year in total and the rest is racing, so when you're at a race day, there's so many other things going on but you're also trying to develop and learn and improve and take on board information.
"So it's really about utilising the limited time you have and also using the things like the simulator and even just going online and watching YouTube videos and anything you can do to try and pick up bits of information from the guys and what they're doing."
Certainly the simulator has helped Hoy adapt to his new surroundings. Just hours before our encounter, Hoy was going through an in-depth simulator session with Mardenborough, who will fill in for the absent Reip at this weekend's British GT round at Brands Hatch.
"I raced the Indy circuit last year, that was my first race in the Radicals, and it's a very different circuit when you get on the GP one," adds Hoy. "Jann will be racing with me, which will be really good.
"I've been very lucky, I've got some great guys to learn from and race with. Buncombe is recognised as one of the best GT racers in the country, probably in Europe and the world. He's very experienced and so much of it is not just about the pace but about the information they can give to the mechanics, to the engineers and to me. He's got 101 things to think about himself but he's still passing on information to me.
"He knows that I can probably take a second out of my time whereas he is looking for a hundredth of a second so the overall package is it's in his interest to try and help me."
Hoy would also love the chance to contest in one of the three Nissan's that will return to the LMP1 category at Le Mans next year – although the plan is for the former cyclist to grace the Circuit de la Sarthe the following year – where a number of GT Academy graduates are also in consideration along with Super GT drivers and LMP regulars.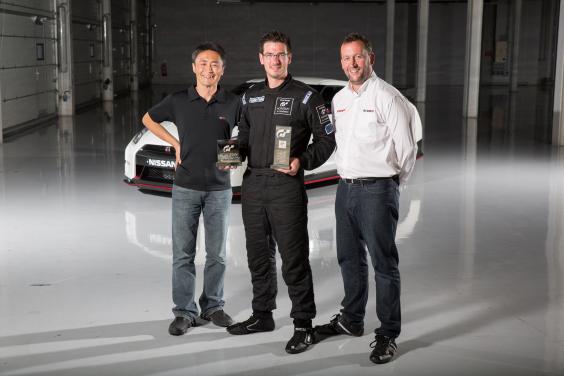 The man behind the programme believes that the development of the GT Academy since it began in 2008 has been nothing short of unbelievable – as well as a wealth of passion, determination and hard work.
"It's amazing to see that this baby, this small idea that we had 10 years ago has developed into something of a global phenomenon," says Darren Cox, president of NISMO and the brains behind the GT Academy. "OK yes, we have only got Europe here, but next week we have India, Thailand, Mexico, Australia and the Middle East here [at Silverstone] and we're already working on next year.
"When we sat here 10 years ago, everyone thought we were stupid. Now, you're left thinking 'of course' and 'why didn't anyone else think of it'."
The irony comes that such is the rate of development from those that emerge from the GT Academy program that Hoy is likely to be competing with the likes of Paletou for a drive in the near future, should he impress in Dubai come January. Yet should the Frenchman follow in the footsteps laid out before him, all signs point to another success story in the rapidly growing history of the GT Academy.
Reuse content