John Surtees, who died today with his wife Jane and daughters Leonora and Edwina by his bedside, was a fearless, tough but impeccably fair competitor, as quick as the best without being wild. No man is ever likely to emulate his feat of winning world championships on two wheels and four.
But where most of his rivals contented themselves with riding or driving, Surtees always had a deep interest in the workings of his machines, and an emotional edge that left him unable to resist being drawn further into the workings of many of the teams he drove for. Some said he should simply have concentrated solely on his racing, itself difficult enough, and had he done so he would surely have amassed more than his eight pole positions, 11 fastest laps and six Formula 1 Grand Prix victories. But he was a loner in whom a quiet fire burned, driven to tinker and probe in isolated fanaticism in an unceasing quest for perfection, no matter how doomed that search might have been. It was an integral part of what made him the racer he was.
Equally at home in the Halls of Fame of both motorcycle and car racing, 'Big John' rarely won the accolades his success deserved, for he was often perceived as a difficult character who kept his own counsel and ploughed his own furrow. His critics suggested that was his biggest problem, but he would say simply: "I suffered perhaps from an excess of enthusiasm, of always wanting to get deeply involved with any project on which I was working."
He had few regrets. The approach worked perfectly well as his exploits on motorcycles passed into legend and he took MV Augusta to countless victories and the world championships in 1956 (500cc class), 1958, '59 and '60 (350 and 500). In that final year he also began the car racing career that would take him to the unique double by the age of 30.
He showed prodigious speed when he graduated to F1 with Lotus in 1960, just before Colin Chapman forged his deep alliance with Jim Clark, but moved to pastures new just as the British team really began to establish itself. He had come to realise that Chapman intended to sack Innes Ireland to make room for him, and this did not sit well with his personal code of ethics.
His F1 world championship came with Ferrari after a dramatic Mexican Grand Prix in 1964, when Clark's engine broke with a lap to go and after his own team-mate, Lorenzo Bandini, had inadvertently hampered the third title challenger, Graham Hill. But a year later he was badly injured when his CanAm Lola T70 crashed heavily at St Jovite in Canada. He astonished doctors with the speed of his recovery. Resilience and determination were always his hallmarks. But he quit the Prancing Horse in the middle of the 1966 season after an argument engineered deliberately at the Le Mans 24 Hour race by nationalistic team manager Eugenio Dragoni. Surtees never divulged what happened, but admitted: "Both Enzo Ferrari and I regretted it. At our last meeting, a couple of weeks before he died in 1988, he said to me, 'John, we must remember the good times together, and not the mistakes we made.'
Sporting deaths in 2017
Sporting deaths in 2017
1/11 Frantisek Rajtoral, 31

Former Czech Republic international footballer (12 March 1986 - 23 April 2017)

Getty

2/11 Ugo Ehiogu, 44

Former England international defender (3 November 1972 - 21 April 2017)

Getty

3/11 Aaron Hernandez, 27

American football tight end (November 6 1989 – April 19 2017)

Getty

4/11 Matthew Tapunuu 'Rosey' Anoaʻi, 47

Samoan professional wrestler (April 7 1970 – April 17 2017)

Getty

5/11 Amilcar Henriquez, 33

Panamanian international footballer (August 2 1983 – April 15 2017)

AFP

6/11 Mike Hall, 35

British ultra-distance cyclist (4 June 1981 – 31 March 2017)

PA

7/11 Ronnie Moran, 83

Former Liverpool football captain and coach (28 February 1934 - 22 March 2017)

Getty

8/11 John Surtees, 83

Former F1 and motorbike world champion (11 February 1934-10 March 2017)

Getty

9/11 Dan Vickerman, 37

Former Australia international rugby union player (20 February 1971 – 6 February 2017)

Getty

10/11 Joost van der Westhuizen, 45

Former South Africa international rugby union player (20 February 1971 – 6 February 2017)

Getty

11/11 Rachael Heyhoe-Flint, 77

Former England international women's cricketer (11 June 1939 – 18 January 2017)

Getty
"I've never gone into the final details, because that was an agreement with Mr Ferrari, but suffice to say it wasn't purely the situation relative to the racing, but also things which were happening off-track that caused my decision to leave. And which cost us both dearly.
"Looking back, I think we both lost two championships. Certainly, with all respect to Jack Brabham, we could have had the 1966 championship. I challenged for it despite changing teams to Cooper.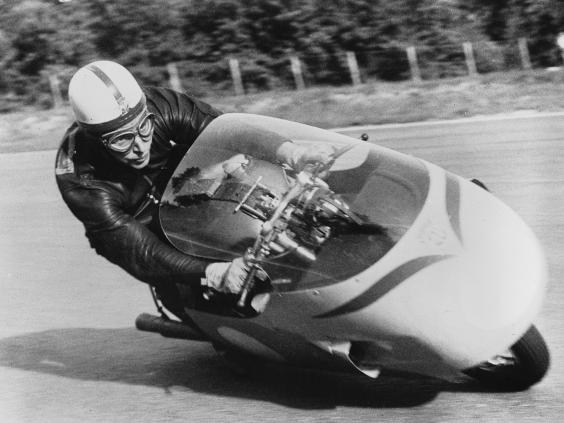 "The politics at that time had got too much. During my break due to my accident there had been a lot of, shall we say, undermining going on by certain persons." He habitually reverted to old world manners, referring only obliquely to parties concerned rather than naming them. One was fellow driver Mike Parkes. "Two people in particular. One who wanted a Formula One career that was totally unsuitable for him, and who thought that the best chance was to make certain that I was out. The only trouble was that he could never match my times, so that lost him a bit, but he found an ally in Dragoni. The whole thing also got very political because of the increasingly strong likely involvement of Fiat to whom promises had been made, I think, about making an Italian champion."
He went to Cooper mid-season and won the final race in Mexico, before switching for two years to Honda. Again, it was part of that quest for perfection, to find the right environment for his acknowledged talent. In the Sixties Clark might have been the yardstick, but three other men could challenge him strongly – Dan Gurney, Graham Hill and Surtees.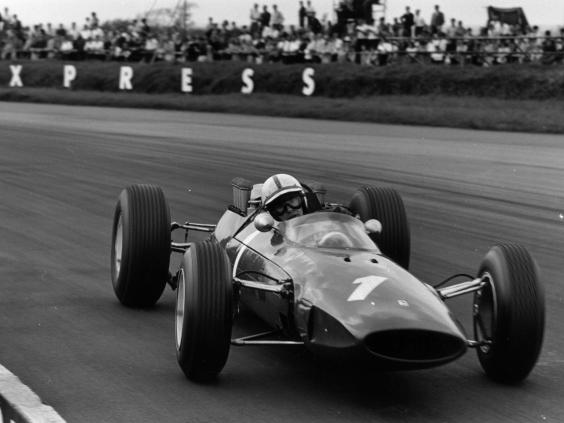 Given what Honda would achieve, and his biking links, it's easy to suspect that the failure to make the Honda project work troubled him the most. "I took it on because having made an investment at Ferrari I had expected my racing life to end there. Cooper was just a stand-in. Honda had done it all on bikes, so I thought, 'Here we are, in at the beginning.'
Sadly, Honda withdrew at the end of a promising 1968 season, leaving an all-new 1969 car stillborn. Surtees had a disastrous season with BRM before building his own cars in 1970. More than once fellow bike racer Mike Hailwood should have won grands prix in them, but had to be content with the 1972 Formula 2 European Championship.
For all his reputation for supposed prickliness, Surtees says he still had good friends at Ferrari and Honda. "At Ferrari I was sad that things were not as I had been led to believe they would be, and at Honda it was a case of what might have been. Both took a big slice of my racing life, and I guess that Honda really took my driving career. I only started Team Surtees as a mistake."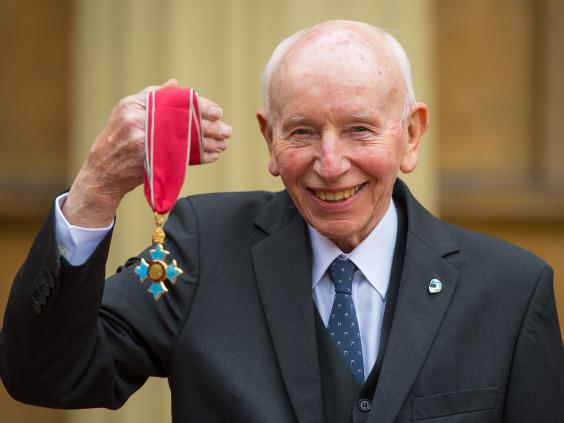 In later years he nurtured the racing career of his young son Henry, until the 18 year-old was tragically killed in a Formula 2 race at Brands Hatch in 2009.
In the aftermath, Surtees established The Henry Surtees Foundation to help those who had suffered brain or physical injuries. He was also an ambassador for the Racing Steps Foundation, and fiercely supported underfunded young British drivers.
Unfathomably - and almost vindictively - national authorities never saw fit to bestow upon the quiet and deserving eight-time world champion the knighthood honours enjoyed by contemporaries such as Jack Brabham, Jackie Stewart and Stirling Moss.
Reuse content