Lewis Hamilton leaned back, breathed out and said a single word: "Jeez." He had just been informed that fellow British world champion Nigel Mansell believes that if the Mercedes star keeps going at his current rate, he could beat Michael Schumacher's seven Formula One titles.
Speaking ahead of the Austrian Grand Prix, Hamilton continued: "Michael is a legend and was successful for a long time. I don't know how many years I will have at the rate I'm going. That's in the sense that the sport is always changing and you never know when you will have a difficult year.
"Honestly, since I've been in F1 I felt like I could compete to win the championship every year. But some years you have the car, and some you don't.
"I think what's really good is that Nigel has grown to understand me more. Just like the experience I've had with Niki [Lauda, Mercedes' non-executive director]. I think Nigel has started to realise we are very similar. We like cars, we like girls, we always drive the arse off the car.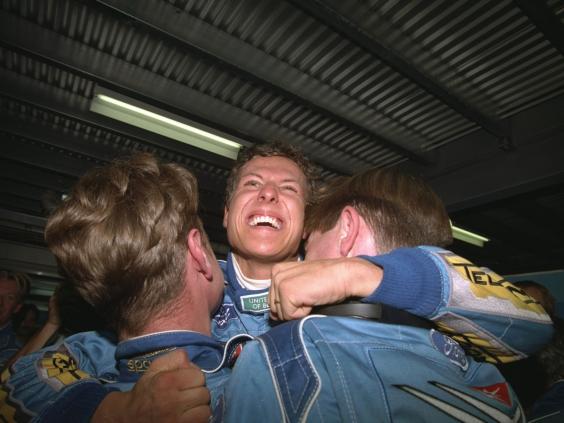 "What would be the key to seven titles? Well, everyone who has won the championship has excelled even more, but in the top car. Ferrari dominated for five years and that would have been painful. It was painful enough watching Red Bull win for four years in a row.
"I've never set after that Schumacher goal, I always wanted to emulate Ayrton. Winning one was special. Now I'm pushing for a third and that's the special one as that is what Ayrton had and that's what mattered to me most when I was a kid. I want that next one, that's the only thing I'm excited about – no other record. It doesn't matter how many wins I get, pole positions or other things. What matters is winning the world championship."
Though Hamilton leads the points table right now, it is possible that his job could start getting more difficult from this race onwards, if Ferrari's form yesterday holds up over the rest of the weekend.
After struggling in the first practice session, Hamilton was fastest on the soft-compound Pirelli tyres in the second. But on the softer and faster supersofts he struggled badly with oversteer and was only fifth fastest as the Ferraris of Sebastian Vettel and Kimi Raikkonen sandwiched his Mercedes team-mate Nico Rosberg.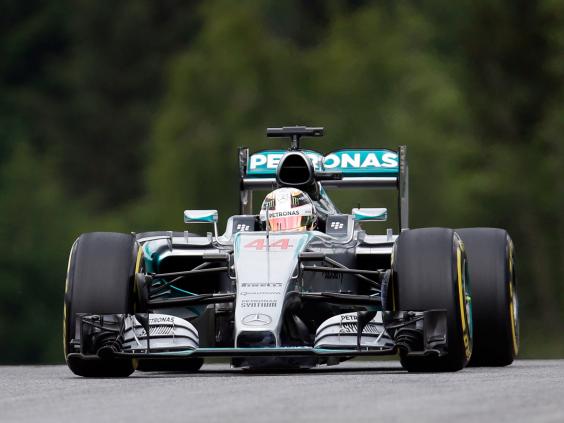 "It's been an okay start – not the best but not the worst either," Hamilton said after a scrappy day. "I had some good sectors and was a few tenths up on a couple of laps, so the pace is there. I was pushing hard and learning with every lap. If you're not making mistakes you're not trying hard enough.
"I'm not sure how our pace looks relative to the others. But Ferrari looked quick. It's definitely closer here. Hopefully it'll all come together tomorrow."
The news was good and bad for Vettel; his speed was accompanied by gearbox problems in both sessions.
"In the afternoon session we had a problem with one of the sensors which went to the alert mode, so we had to slow down," he swaid. "That seems to be unrelated to the problem we had this morning. It's always better if it happens in free practice rather than in qualifying or in the race, but unfortunately we didn't get as many laps as we wanted."
Reuse content