Michael Schumacher's website will be back online on Thursday, to mark the 20 anniversary from his first Formula One title.
The 45-year-old is still going through rehabilitation after a skiing accident last year, but his manager Sabine Kehm said in a statement that his website will return to "give the many fans from all over the world a home".
Schumacher won the first of his record seven titles in 1994, when he beat great rival Damon Hill at the Australian Grand Prix.
The statement read: "November 13, 1994, is a special day in the sporting life of Michael Schumacher – 20 years ago he was the first German to ever win the Formula One world championship title, his first of seven titles.
"To mark the 20th anniversary of his first world champion title we will reactivate Michael's homepage. We hope to thus give the many fans from all over the world, whose sympathy is still unbroken after his accident, a home.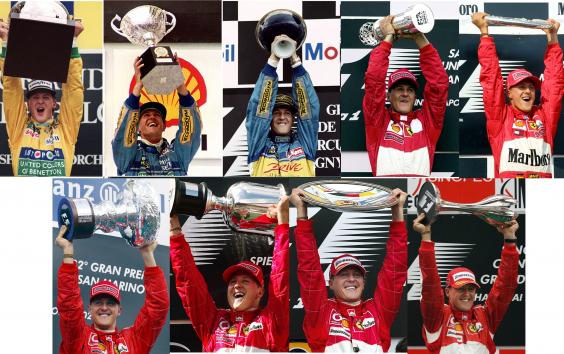 "The newly designed homepage features many pictures and stories of Michael's unparalleled career, all races, data and facts. There is also a fan-area where fans can send their twitter-messages to.
"www.michael-schumacher.de will be online from Thursday 13 November 9am MEZ (8am BST) onwards."
Reuse content