Scott Redding is going to enjoy this years MotoGP Championship, a lot. He enjoyed Moto2 when he was winning, when you're getting results you always do, though it didn't always feel like enough of a reward for the energy he put into it.
Having spent six weeks recovering from a winter training injury, Redding didn't get back on a bike until a week before the first test this year. That test was spent stripping back the electronics and each lap was a valuable lesson, including the smooth handling technique needed for his new Honda RC213v. Not quite full factory, Redding felt uncomfortable when he first sat on the Honda bike in Valencia, but his worries soon fell away come the first test this year in Malaysia, with a longer tank and a longer seat, Redding gelled instantly and felt he could go fast.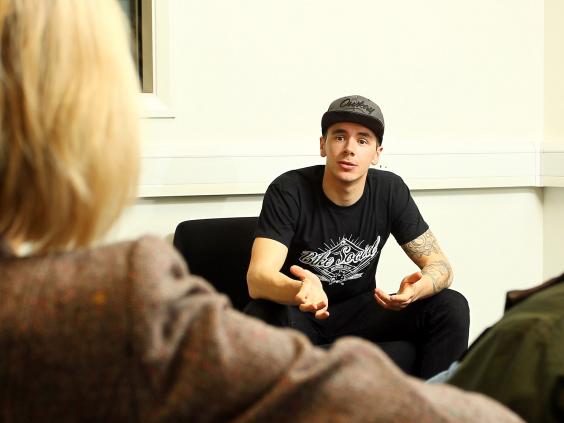 "I could've gone to Ducati, and got average results"
Being a one-rider team means all focus is on Redding and that's the way he likes it. Not many people would get the opportunity so he feels the weight on his shoulders not least because the Marc VDS team deal came together in such a short space of time. He doesn't want average results though, he wants the challenge and to be World Champion one day.
That can mean sacrificing things - working harder, staying later and training even harder. Being the only member of the team who knows everyone individually, he's been key in bringing the team closer together. New team, new bike, there's nothing that Redding can take from last season into this season and least of all, knowing what the front runners race-style is like.
Last year's Honda RCV1000r didn't have any rear grip so Redding adapted his style to accommodate this and now he has a new style to adopt again. Knowing the best result he could hope for on the RCV1000r was top Open Class meant not needing to push in practices and saving his energy for the Qualifying session and most importantly the race, which isn't motivating.
It never would've mattered if he was a second faster on the timesheet. He was happy to reach his target of being the first Open Honda though, and revelled in beating Nicky Hayden in the first race and Cal Crutchlow and Alvaro Bautista at following races last season. This year however, he believes he's got a bike that could win a race.
Crutchlow is the benchmark
The first target in sight is Crutchlow. He's on the same bike and throughout the year the aim will be to catch the other factory Honda's too. Crutchlow has commented on the RC213v being the most difficult bike he has ever ridden in his career. Redding believes once the bike is right, it will stay right and stay fast. It is demanding as you have to be aggressively smooth and super controlled with every move you make.
It's possible Crutchlow has found that barrier earlier than Redding as Crutchlow's experience means he understands the tyres and the factory electronics a lot more, whereas Redding is early in the learning curve and pushing outside his comfort zone now. Having to brake 20 metres later and entering the corner sideways where he thought he'd be turning and impressively not crashing when he'd expect, is a new feeling for Redding. He's trying to be comfortable riding on that limit.
Although the Honda manufacturer share data amongst teams, Redding's lack of experience with the electronics means he has some way to go, though each time he returned to the pits knowing he could've gone faster. The corners are a lot more powerful as there's a lot of force in the braking. He's figuring out how to predict what the bike will do. Having spent last year with not enough power to even spin on the white line, that is one of the new feelings he's experiencing and he knows the more relaxed he feels, the easier it is to ride.
Fighting it, is the end of the day. Whilst his natural style is aggressive, Redding is finding he needs to be softer with the bike more "delicate and dancing" he says. Doing this makes a difference to the energy used when riding. What five aggressive laps to get that extra tenth of a second, now feels like ten laps in his current style to get that extra tenth off each lap time.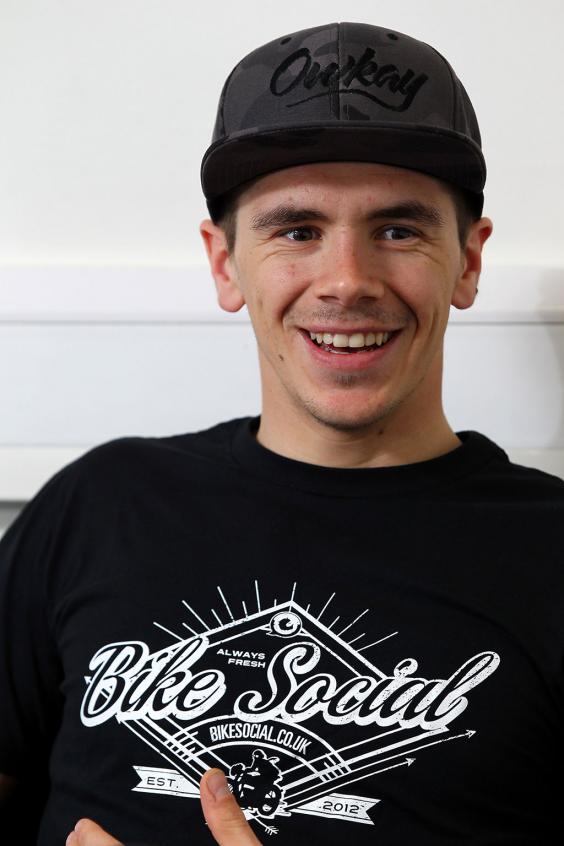 "HRC say I have to lose weight"
At 6'1", Redding weighs 77kgs. In the past he's consciously kept his weight down for himself, now HRC are the ones insisting he lose some pounds. With the fuel limit being reduced further this year, he cannot afford to risk running out on a last lap. Training now is focused solely on riding positions. Previously he wanted to be good at everything, now he just wants to 'bike-fit'. It's all about feeling strong on the bike so Redding's ditched the regular cycling and turned to running or fast-walking and strength training. He's working on upper body strength and intending to lose weight from his legs. Other tall riders do tend to have skinny legs and this is the aim. Being taller, it's harder to tuck into position and to get the lean angles.
During the first test, Redding got two laps in behind reigning World Champion Marc Marquez, which was a chance to see the data come to life. Reading the action is one thing, doing it on the track is another and what Redding was looking for. He believes Marquez let him follow for those two laps to show him a thing or two, and then deliberately pulled away to prove the point, 'you're not there yet'. He knows Marquez is comfortably on the limit all the time, and when he pushes, that's a level beyond what Redding could imagine.
On the subject of a UK round almost not coming to fruition, Redding said he would be very pissed off if the UK round was dropped from the calendar. Experiencing a home Grand Prix doesn't compare to anywhere else. The fans are always incredible and it sends shivers down the spine at some point over what is an unreal weekend. Redding is pleased to hear it's back at Silverstone though, he likes the fast and flowing track and many other riders will agree. Donington is a nice but small circuit and as for Circuit of Wales, he suggests providing dirt bike tyres!
"I think Miller's kicking himself now"
On the last day of the first test, Redding did a few wheelies and bit of 'goon-riding' with rookie Jack Miller. Other than seeing him get up in the gravel on the first day, Redding didn't see a lot of him during the test, but when he did, he could see it in his eyes. He's putting a brave face on it.
Quite possibly because fellow rookie to the class, Maverick Vinales has performed well in the tests to date and even with the additional testing time Miller had and the high number of laps he's put in, Vinales is higher up the timesheets, something Miller may not have been expecting. Redding would not have made the same move Miller has, stepping up from the Moto3 class to the premier class and is happy with his career progress. If anything, he would've liked another year in Moto3 and one less in Moto2, but his size dictated this.
"A title for Rossi will be difficult, but he's definitely a contender"
Yamaha appear to have stepped up for this year and Valentino Rossi is a wise dog who's been around for a long time. He knows all the circuits inside out and upside down, but with every visit he's there going round and round on his scooter, feeling every bump and every corner. He's riding style has adapted a lot in the last year, he's worked very hard and following the podiums and second place he claimed last year, he's highly motivated. It'll be difficult for the title but he's definitely a contender.
"I need to be top 7 by the end of the season or I could be without a ride next year"
Redding believes he could average top 6 this season, and hopes to get on the podium once or twice. When and where he can't say, but he likes the Losail circuit in Qatar which is the first race. If he achieves top 8 then, he'd be happy.
Redding wants to do this year right to set himself up for the future, if he can finish top 5 or top 7 overall, that would be a great result, but next year he's got podium finishes in mind. If the leaders are 15 seconds ahead in the first race, then he'll be making that gap 14 seconds, then 13 seconds for each race until he can get much closer to them. The objective is clear, to make his way to the top.
Scott Redding is an official ambassador for motorcycle insurance specialists, Bennetts. www.bennetts.co.uk @bennetts_bike
Reuse content