Shaun White's miserable Olympics ended without a medal as the American finished fourth in the half-pipe, upstaged by a Russian competing for Switzerland and a 15-year-old Japanese schoolboy.
White was seeking a third successive gold medal and pulled out of the slopestyle last week to ensure he was in peak condition to defend his title. It led to him being accused of running scared by the Canadians and his build-up was dogged by concerns over the course; White was one of its more vocal critics.
Having cruised through qualifying at the head of the field, White was the last to go. The penultimate athlete, Ayumu Hirano, who is missing school to compete here, produced a sparkling run of 90.75 to take the lead. It was a mark White could not match, misjudging two tricks and landing on his backside on the lip of the course. He scored 35.
The standard improved in the second run with Iouri Podladtchikov, nicknamed I-Pod, landing the Yolo flip and earning a score of 94.75. Podladtchikov competed for Russia in 2006 but, having grown up in Switzerland, switched allegiance a year later. It is only in recent years that he has risen to challenge White. The Yolo – it stands for You Only Live Once – is his invention.
By the time the 27-year-old White, the oldest man in the field, lined up his second run Hirano had improved to 93.5 and his compatriot Taku Hiraoko had registered 92.25. White's final run was more like the man who has dominated the sport for more than a decade but at 90.25 it was not enough to trouble the leaders and an era was over.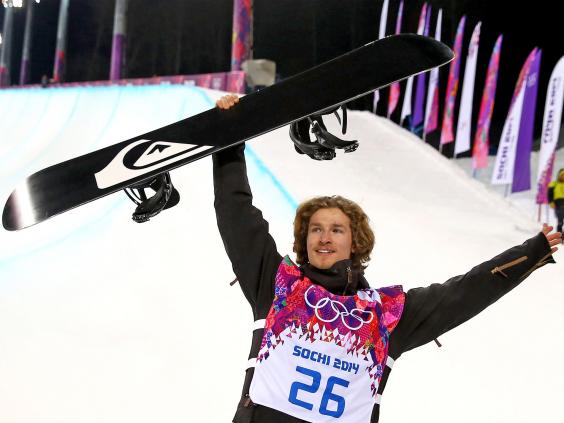 Reuse content