The All Blacks have finally agreed to play a Test in Samoa after years of pressure to repay a country which has benefited the New Zealand team so much in the past.
Samoa has provided New Zealand with some of their standout players, including the flanker Michael Jones and No 8 Pat Lam, who both represented the Pacific island before donning the black jersey, as well as Jerry Collins, Olo Brown, Va'aiga Tuigamala and Rodney So'oialo, who were all born in Samoa.
But the All Blacks have been criticised for opting to travel to places like Hong Kong, where they played Australia in 2010, and Chicago, where they will play the United States in November, rather than face their close neighbours.
The Chicago Test, which comes a week before New Zealand's annual trip to the United Kingdom, was described by newspapers in Samoa as a "shameful snub" to the Pacific country.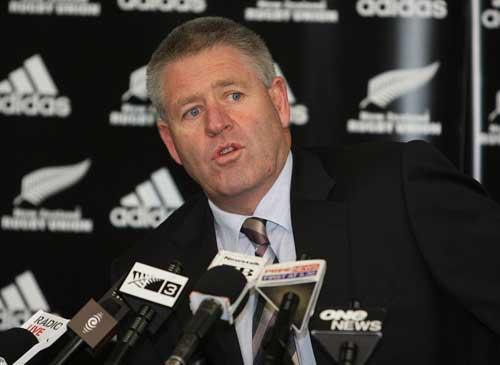 In March the New Zealand Rugby Union chief Steve Tew dismissed Samoa's protests by saying: "The reality for us is we have to do what's best for New Zealand rugby, and playing an All Blacks Test match in the islands just doesn't suit our programme."
The Samoan Prime Minister, Tuilaepa Sailele Malielegaoi – who is also the chairman of his country's rugby union – confirmed that the New Zealand Rugby Union had finalised the date of  8 July. The NZRU have not commented.
Samoa have played the All Blacks in New Zealand five times before, most recently in 2008. Tuilaepa said: "Our boys have to come and shiver in the cold in New Zealand playing the All Blacks and so it's time for them to come here and enjoy the sun."
The decision to play in the Samoan capital Apia has not been taken purely out of altruism. It will form a crucial part of New Zealand's preparations for their World Cup defence.
New Zealand have been concerned that they may be undercooked heading to the 2015 World Cup in England and Wales. Next year's Rugby Championship will be truncated because of the tournament and the All Blacks have an easy pool including Argentina, Georgia and Namibia, which will leave them without difficult opposition until they get to the knockout stages.
The only downside to the timing of the Test is that it has been shoehorned in between the final of the southern hemisphere Super Rugby tournament and the Rugby Championship, which New Zealand begin with a match against Argentina on 18 July.
But Samoa will be tough oppponents – and the stadium, which is set to have its seating increased from its current capacity of 15,000, will no doubt take the New Zealanders out of their comfort zone, with facilities that will be basic compared to what they are used to, along with the highly charged atmosphere.