Bath were the first English winners of a major European club title, the Heineken Cup, back in the far-off days of 1998, and while the fine detail of that triumph has been lost in the mists of time – we have seen three major political upheavals since then, culminating in a decisive victory for the English, French and Welsh elite teams over their governing bodies earlier this year – the West Countrymen are still making the telling statements on matters continental.
"There used to be one pool of death in Europe," said Mike Ford, their head coach, as he began preparations for Saturday's devilishly difficult opening-weekend trip to Glasgow. "This year? Try five pools of death instead. When you look at the draw for this new tournament, there is no soft option and no easy ride. This title will take a lot of winning."
Ford might also have acknowledged that the new European Rugby Champions Cup could be tougher still: that if the organisers had found a way of shaping the season so the teams currently in form, the "now" teams, qualified for the tournament rather than the "then" teams who were playing well five months ago, the standard would move up yet another level. Exeter, Gloucester, Bordeaux Bègles and Stade Français would all have given added value to this remodelled, rebranded competition in its first year.
But by unstitching the Heineken Cup's 24-team format and reducing it to 20, the boardroom revolutionaries have given European rugby a lean and hungry look. The indicators point to a bitterly competitive campaign.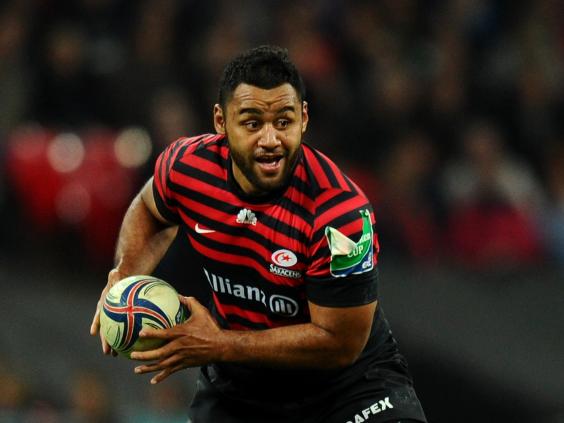 Pool One
Clermont Auvergne, Munster, Sale, Saracens
Clermont are the new Munster: title challengers on an annual basis, with an unhealthy knack of coming up short. The comparison with the Irish province, whom they meet in December's back-to-back rounds, will suit the Frenchmen fine if it ends in the same way, for Munster's pain duly eased when they won the Heineken Cup in 2006 and again a couple of years later.
Franck Azéma has succeeded Vern Cotter as head coach, but everything else seems the same over there in the Massif Central: Clermont lead the domestic Top 14 competition after nine rounds, are proud owners of the most parsimonious defence in France and have international players oozing from every pore. As, of course, do Saracens, who finished runners-up to Toulon last season and will not be found wanting in the motivation department this time round.
With the best will in the world, it is difficult to see how Sale can land a meaningful blow: they are struggling to make their presence felt at Premiership level, despite Danny Cipriani's attacking skills at outside-half, and if they go down to Munster at home on Saturday, the tournament could be very short for them, while seeming far too long.
Top of the bill act Billy Vunipola (Saracens)
Keep an eye on Fritz Lee (Clermont)
Key to the group Anyone beating Munster in Limerick will win the pool
Pool Two
Castres, Harlequins, Leinster, Wasps
On current form this is the softest group of the five: quite something when you consider that Leinster and Wasps have won five European titles between them, while Castres were French champions two years ago and went within 80 minutes of retaining it in the spring. Yet Castres are only one place off relegation in this season's Top 14 while Leinster are slumming it as mid-table mediocrities in the Pro 12.
As for Quins, recent heavy defeats by Saracens and Exeter have left their supporters wondering whether there are too many cracks in too many areas, and not enough paper to cover them. It may well be that their entire campaign rests on tonight's meeting with Castres at The Stoop, for victory will give Chris Robshaw and company something to cling to when they cross the river to play a reinvigorated Wasps next weekend.
Leinster were never a one-man team, but in their BOD-less state – the great Brian O'Driscoll retired at the end of last season – they do seem semi-emasculated. They have already lost league games to two of their rival Irish provinces and it may be that the rugby they played under the stewardship of Joe Schmidt, once irrepressible, is now irrevocable.
Top of the bill act Jamie Heaslip (Leinster)
Keep an eye on Alapati Leiua (Wasps)
Key to the group Next weekend's Castres-Leinster game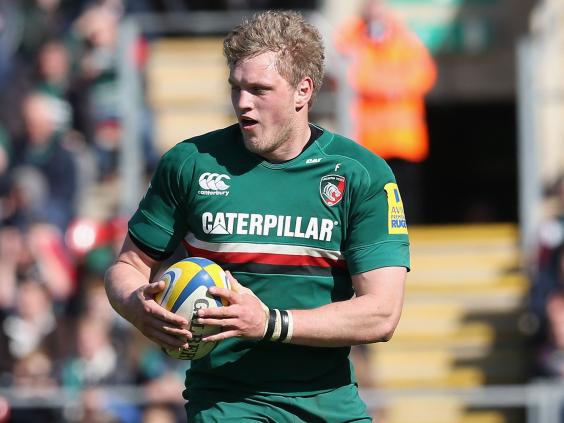 Pool Three
Leicester, Scarlets, Toulon, Ulster
Ouch, double ouch and triple ouch. You have to feel for Scarlets, still the most romantically charged of Welsh teams even though they left Stradey Park, their holy of holies, a while ago. They have some brilliant young backs on their books and by managing to keep the Test outside-half Rhys Priestland out of Wasps' clutches, they have a fully grown game manager to bring the best out of the kids. Yet you can still see them losing five games in this savage pool, if not six.
Now that Leicester have Marcos Ayerza, the world's best loose-head prop, back in the front row and have restored Manu Tuilagi to their midfield, they have the physical presence to prosper, even against the power game of Toulon, the reigning champions, and the hard-bitten aggression of Ulster. The Tigers' first task is to erect their barricade around Welford Road and dare the men of Belfast to storm it. Saturday night's set-to should be quite something.
Toulon have 25 internationals from eight countries in their squad and are a rock of stability these days, despite the frequent public outpourings of their off-the-wall financier, Mourad Boudjellal. Right-thinking rugby folk instinctively resent their financial muscle, in the same way as football fans might give Manchester City a sharp look, but their shows of togetherness have at least gone some way towards detoxifying the brand.
Top of the bill act Matt Giteau (Toulon)
Keep an eye on Jamie Gibson (Leicester)
Key to the group Toulon's tough visits to Ravenhill and Welford Road
Pool Four
Bath, Glasgow, Montpellier, Toulouse
There is brutal, as in Pool One; ferocious, as in Pool Three... and then there is mesmerising. Lovers of attacking rugby cannot help but fall in love at first sight with this grouping, which pits Bath's state-of-the-art midfield combination against the unpredictability of Montpellier's offensive game, the pulsating rhythm of Toulouse (assuming the four-time champions are anything like themselves) and the resourceful brand of winning rugby played by Glasgow under the admirable Gregor Townsend.
Glasgow hold the key to all this, for they are a proper team these days – a side blessed with make-a-difference players up front (Josh Strauss at No 8 springs to mind) and outside the pack, where the scrum-half Niko Matawalu and the full-back Stuart Hogg are game-changing performers. Toulouse, hit by injuries on a Leicester scale at the start of the season but now back on an even keel, have the same quality at their disposal, not least in the shape of the classically equipped centre Gaël Fickou.
All things being equal, Bath might have started as favourites. But it is difficult to be an odds-on bet in rugby without a back row worthy of the name: injuries to Francois Louw, Matt Garvey, Carl Fearns and Alafoti Fa'osiliva, together with the suspension slapped on the No 8 Leroy Houston earlier this week, have left the Englishmen so far up a gum tree, they are at risk of contracting altitude sickness. If their midfielders click despite it all, they will deserve a medal.
Top of the bill act Thierry Dusautoir (Toulouse)
Keep an eye on Semesa Rokoduguni (Bath)
Key to the group Bath's ability to field a competitive back row
Pool Five
Northampton, Ospreys, Racing Métro, Treviso
Treviso are the weakest side in the competition by a distance, having suffered a mass exodus of front-line internationals during the summer. It is a sad thing: contrary to popular belief, which rarely bears close examination in rugby, the Italians were reasonably competitive for much of the Heineken Cup era, especially playing at home.
None of their three rivals can afford anything less than a bonus-point victory at Stadio Monigo this time, and while Ospreys are setting the pace in the Pro 12 – a triumph of togetherness in the face of adversity that says much about the qualities of the head coach, Steve Tandy, and the captain, Alun Wyn Jones, – it is Northampton who start as favourites, with the well-heeled Parisians of Racing snapping at their heels.
The English champions have all the heavy weaponry they need to reach the last four of the tournament – perhaps even to win it – while the Frenchmen are equipped to travel far if they are minded so to do. There has been much recent talk of them offloading two or three Wales internationals, much to the mystification of Jamie Roberts and Mike Phillips, but even if that comes to pass, Racing have the squad infrastucture to mount a meaningful campaign.
Top of the bill act George North (Northampton)
Keep an eye on Dan Baker (Ospreys)
Key to the group Northampton's trip to Paris on Saturday
Reuse content