Martin Castrogiovanni's distinctive brand of oratory has cost him dear: the Toulon tight-head prop must pay €10,000 (£7,900) to charity following his scatological outburst at Leicester earlier this month, and if he stages a repeat performance before the end of April 2016, he will be given a four-match suspension for his trouble. He did, however, escape far more lightly than his club colleague Delon Armitage, who now faces three months on the sidelines for his sins on the same day.
The former England full-back picked up a 12-week ban for using foul and abusive language in directing comments at, or making them within earshot of, Leicester supporters after the fiery European Champions Cup contest between the clubs on 7 December. An independent disciplinary tribunal sitting in London found him guilty of misconduct, ruling that his actions may have brought the game into disrepute.
Armitage, who denied the allegations, was cleared of aiming comments at spectators during the match because the tribunal found there were inconsistencies in the evidence. But a charge relating to his later behaviour was upheld and because the player had previous – this was his second post-match misconduct case in the last four years – an initial eight-week suspension was increased by a month. He will not play again until next March, unless he mounts a successful appeal.
Castrogiovanni, an Argentine-born Italian who forged his reputation as a Test-class forward during a long and successful stint with Leicester, also appeared today and admitted a misconduct charge arising from his now notorious six-minute tirade in the Welford Road media room during which he used the very strongest language in criticising his former employers in general and their rugby director Richard Cockerill in particular.
The tribunal decided that the player's comments were "utterly indefensible", even though it was accepted that Castrogiovanni's use of the word "amateur" in connection with the English club had been "ironic" and did not constitute criticism. Castrogiovanni, who was given credit for his "genuine remorse" will pay the money to a charity in Leicester. The playing ban will kick in only if there are further off-field issues before completion of the 2015-16 season.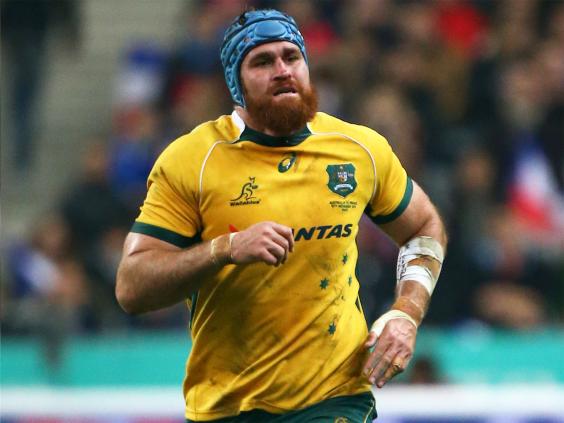 Meanwhile, Harlequins have confirmed the signing of the highly capable Wallaby lock James Horwill, who captained Australia against the British and Irish Lions last year. Horwill will leave the Queensland-based Reds for south-west London after next year's World Cup and is certain to beef up a Quins pack that has not had things all their own way this term.
"James is known around the world not only for his uncompromising style of play, but also for his strength of character," said Conor O'Shea, rugby director at The Stoop. "He will be an asset to his on the field of play, and also within the changing room. We're delighted to have attracted someone of his standing."
Horwill is a class act, even though his long run as a first-choice member of the Wallaby engine room has been ended. Now 29, the Brisbane-born forward has won 58 caps and is expected to make the World Cup cut in his farewell year of international rugby.