Wasps believe they have bought themselves a long-term future with their audacious purchase of a majority shareholding in the Ricoh Arena complex in Coventry.
It is a move that could ultimately allow them to match the financial firepower of the very biggest French clubs, including Toulouse and Clermont Auvergne. But existing teams in the locality are determined to win their turf war with the interlopers from London and there could yet be a serious row over the validity of the venture.
Worcester, relegated from the Premiership last season and the ones with most to lose from Wasps' sudden appearance in the Midlands, reacted to developments with a terse statement outlining their intention to "seek clarification" on a number of issues from those running the elite club game in England. Most important, they said, was the potential conflict with their own academy programme in the area, in which they  have made a "significant investment".
Meanwhile, the bosses of the two most successful Midlands clubs had striking things to say about the Wasps initiative. "It's an interesting one," said Richard Cockerill, director of rugby at Leicester. "I'm from Coventry myself: I played there before joining Leicester and I know the area. It's in the middle of a very difficult demographic as far as newcomers are concerned.
"Coventry were once a great club, but that was 25 years ago. In the last quarter of a century, supporters in the city have gone elsewhere to watch their rugby: some to us, some to Northampton, others maybe to Worcester. I'm pretty sure we'll hold on to our share."
Cockerill's thoughts were echoed by Jim Mallinder, his opposite number at Northampton, the reigning Premiership champions. "Wasps are going to face a massive challenge in building up their fan base," he commented. "When we go to the Ricoh, where we've always enjoyed playing in the past, I'll be hoping we have more supporters there than them. Rugby is now a professional game, clubs are run as businesses and this is certainly a business decision, but I do feel sorry for the local, loyal Wasps supporters – the people who live just round the corner and have always followed their beloved team.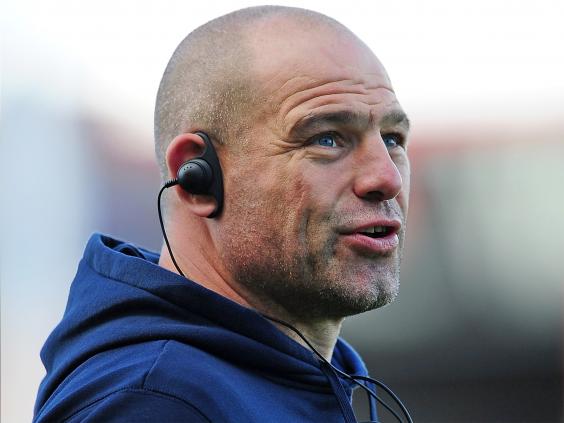 "Is it worrying? Is it exciting? A bit of both, I think. We're talking about a team with a proud history and a long list of fantastic players. Sometimes, you have to move with the times: as a sport, we have to get money into the game to attract the best talent. But if Northampton decided to move home, there would be an uproar."
At today's formal declaration of their intention to sever age-old links with London and move into their new home sooner than expected – the current tenancy at Adams Park in High Wycombe will come to an end in a couple of months – Wasps made some big statements. "This is a watershed moment in our history," said Nick Eastwood, the chief executive. "We are breaking the mould of how a professional rugby club operates. The revenue from our new facilities, combined with our existing revenues, will result in Wasps immediately becoming the club with the highest turnover in the Premiership."
But Eastwood also acknowledged that many supporters of long standing were "unsettled" and that there was plenty of flak heading in the direction of the management. It fell to the England flanker James Haskell, this season's captain, to head off the criticism at the pass. "People are very sceptical of change – it's human nature," he said. "But look at the situation we were in. We've been losing £3m a year for a long period of time, we were at one point within an hour of going bankrupt, and our deal at Adams Park means we receive 15p for every £1 spent. Fans have been sheltered from the struggle at times, but we had no other option than to move."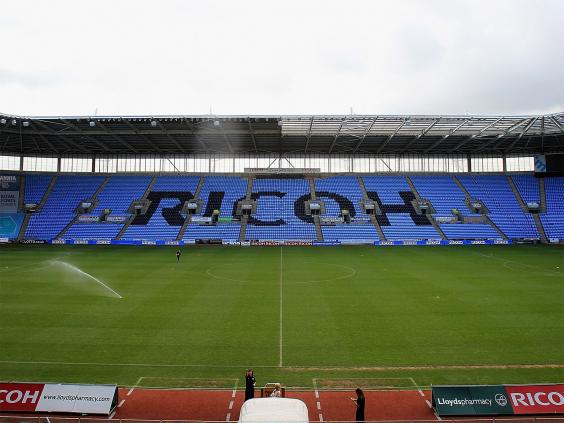 The Wasps affair dominated the agenda at the launch of the new European Champions Cup, but even when discussions turned to matters continental, money was the principal subject matter. Bruce Craig, the owner of Bath and one of the driving forces behind the abolition of the old Heineken Cup in favour of the slimmed-down tournament that begins a week tomorrow, said broadcasting deals alone would yield €57m (£45m) a season for the next four years – an increase of around 60 per cent. There will also be €2m (£1.6m) set aside as prize-money.
Craig added that he was confident of attracting four major multinational companies to join Heineken in a "global sponsorship portfolio" within the next 12 months. "There is a lot of interest out there, but the key thing is to get the right partners," he said. "Our success in negotiating a significant uplift in broadcasting revenues means we have time to do this properly."
Reuse content