When New Zealand overcame France in the 2011 Rugby World Cup final, that was meant to be it. The All Blacks had finally lifted the Webb Ellis Cup for a second time after winning the inaugural tournament in 1987, and had the added bonus of doing so on home soil. The juggernaut that was Graham Henry's side had reached the top of the game, and every other rugby-playing country would breathe a sigh of relief that they might get a look in from now on.
That's what everyone had hoped, at least, but the All Blacks had other ideas.
Since that day on 23 October 2011, New Zealand have a different coach in the form of Steve Hansen, different players with the likes of Aaron and Ben Smith and the unstoppable Julian Savea but still the same rich run of form.
In the 39 matches since, they've won 35 of them, with just two defeats and two draws. So there's not a lot of comfort to take from these stats if your name is Stuart Lancaster or you plan on wearing the red rose this weekend, although one of those defeats did come at the hands of England at Twickenham two years ago.
So how can England beat the mighty All Blacks in what will be there fourth meeting this year? Here's our five-point plan to how Chris Robshaw and Co might want to tackle the world champions on Saturday.
1. Confront the Haka
Not since Richard Cockerill's incredible confrontation of the Haka, when he stared down Norm Hewitt eyeball-to-eyeball, have England tried to take on the All Blacks' traditional pre-kick-off war dance. A rousing rendition of 'Swing Low, Sweet Chariot' will ring out around Twickenham as Richie McCaw's side lay down their challenge, and England can use that raw emotion to really show they mean business. It's worked in the past, when France stood toe-to-toe in the 2007 Rugby World Cup quarter-finals before controversially beating the tournament favourites, but it's also backfired horribly – see Wales below.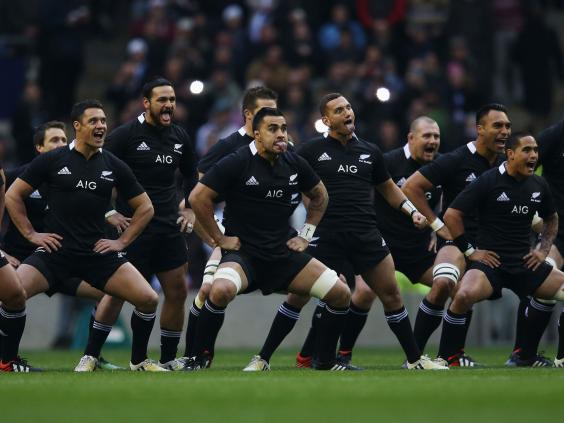 Watch Wales respond to the Haka...and go on to lose 29-9
2. Stop Julian Savea
The prolific wing just can't stop scoring, and has drawn multiple comparisons to the great Jonah Lomu of late. But Savea is his own man, and in him New Zealand have a dangerous weapon capable of striking from anywhere on the pitch, as he's shown time-and-time-again against the English. His overall record of 29 tries in 30 matches is impressive, but his record against England is formidable. IN the four times he's faced them, Savea has scored eight tries including a hat-trick in Hamilton earlier this year. Stop him, and England will at least keep the scores close.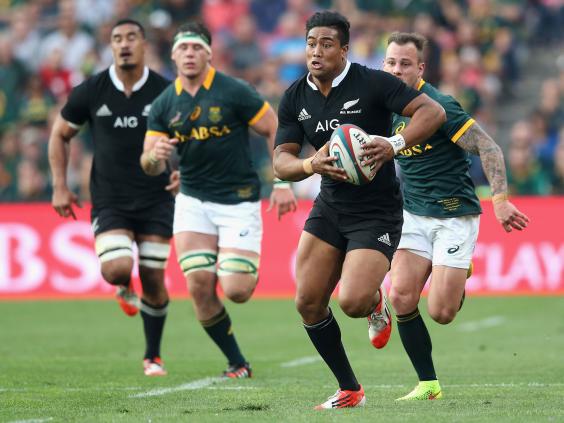 3. Seize your chances
The biggest criticism of Lancaster's England squad over the years is their lack of a cutting edge when it comes to crossing the whitewash. England need to be more clinical, especially when facing the All Blacks, and they showed in the summer that had they taken their chances they could well have won the series in New Zealand. If chances go begging once again, don't expect England to come out on the winning side.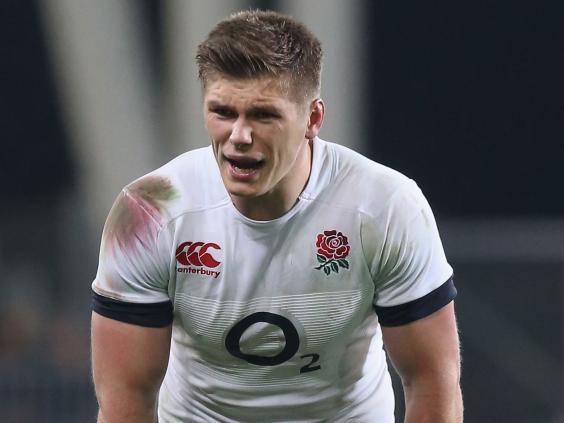 4. Target Aaron Cruden
England's tormentor in-chief won't on show at Twickenham on Saturday after Hansen elected to leave Dan Carter out of the match-day squad, instead choosing to stick with Aaron Cruden at fly-half. Carter was torn England apart over the years, scoring 178 points in 11 matches at an average of 16 per game. With Carter out of the equation, England should target Cruden to see if he'll crack under pressure. He may be talented, but he's no Dan Carter.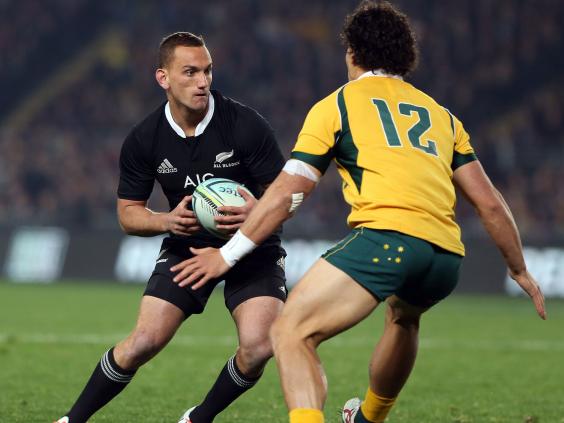 5. Missed tackles aren't an option
In the four matches that New Zealand haven't won since the 2011 World Cup, keeping missed tackles down has been a key factor in gaining a result against the All Blacks. Both times that Australia drew with their rivals, they missed just 11 and six tackles respectively, while England missed 18 of their 129 attempts in the famous 2012 victory. The one exception is South Africa's win last month where they missed 23 tackles to New Zealand's 19, but then again, the Springboks are pretty good too.
Reuse content