The All Blacks aren't just playing England on Saturday, they're also playing Twickenham.
For their last run on the England HQ turf before next year's World Cup, the visitors have named a team that they would be pretty happy to field in next year's final. But let's not get 358 days ahead of ourselves.
Knowing from first-hand memory what a great advantage it is to play a World Cup at home, Richie McCaw's men will want to deny England the momentum that victory over the world's No 1-ranked team would bring.
In fact, they'll want to deny them a lot more than that. They're after something more than victory here. The All Blacks will want to lay down a marker for the 2015 tournament by beating up England in the parts of the game they would normally consider to be strengths — you can start with the scrum and the lineout. A sound battering of Twickenham's foundations, before anyone can add the word "Fortress" to the front of the place, will do much to keep the All Blacks' own campaign on track. Of perhaps greater note, a battering here could put a speed wobble under a likely play-off opponent.
Expect the visitors to be brutal in the close areas where nasty things happen, and expect them to strike fast on the counter attack. So, a pretty standard Saturday evening of getting knocked about by the All Blacks then. But the thing their fans are expecting to see at Twickenham tomorrow is that rare beast that only the All Blacks can consistently become: An utterly ferocious monster with the precision and focus of a machine.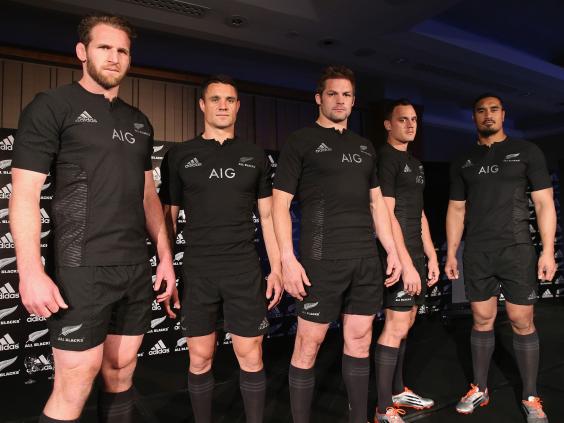 Every now and again, a Kiwi rugby fan gets this tingly feeling telling us the All Black beast is ready for something special. We last saw it at Eden Park in August, when the Wallabies landed on the wrong side of a 51-20 scoreline.
During last week's contested training run with the USA in Chicago, no silly passes were thrown, no focus was lost. The American scrum was always going to be bettered, but it was brutalised. They've been building towards this England match from across the Atlantic.
Other than Daniel Carter in the No 10 jersey, this is the strongest team the All Blacks could name. Of course, that's a considerable "other than", but in Aaron Cruden and Beauden Barrett, the All Blacks have two spare pivots who would trot into the starting line up of pretty much any other nation. Meaning coach Steve Hansen gets to show off the real ace in his pack: The depth in strength his squad offers.
Many Kiwis would prefer the panzer-torsoed Ma'a Nonu ahead of the ludicrously bicepped Sonny Bill Williams. But SBW's return to the international stage adds an element of fascination and, in that hypothetical World Cup final side, he would at least be on the bench.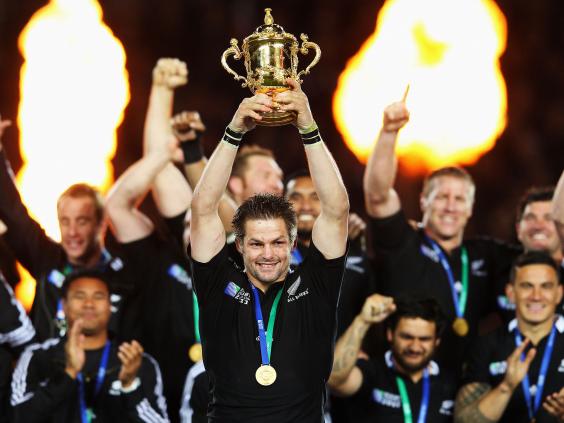 They'll be happy enough to kick the ball to England, confident in their ability to get it back and to use it better in the nano-second of indecision that follows a turnover.
When they do keep the ball, No 8 Kieran Read will look to slip out the sidelines, bully his way into space and link with the wingers, mostly Julian Savea.
He's not as big as Jonah Lomu nor as fast as Sitivini Sivivatu, but Savea is shaping up as the most lethal winger New Zealand rugby has ever uncovered. He's bagged 29 tries in 30 tests — with eight from four matches against England, thanks nicely. (By comparison, Lomu managed a positively sedate 37 from his 63 tests.) Savea runs a fantastic line on to a short ball and, like Lomu, combines brute power with uncanny balance.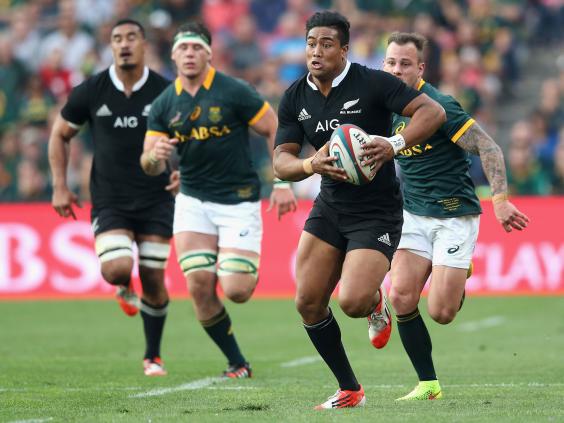 How to get under their skin? The All Blacks don't like to commit numbers to rucks and mauls. So hit them there - it worked in 2012. That day, halfback Aaron Smith had a poor game. Perhaps he doesn't like going backwards. Some lout in the England pack might think it's worth giving him a shove.
If England win here, it will be hailed as a rocket-powered launch for their 2015 campaign. But they won't win. The beast is hungry. These All Blacks are 20 points better than England.
Key Players
Aaron Smith: The halfback is small for a Kiwi No 9 and less combative. But his speed between breakdowns and the accuracy of his long pass has taken the tourists' game to an even higher tempo in recent seasons.
Kieran Read: In a travelling squad that contains Daniel Carter and Richie McCaw, it takes something a bit special to get New Zealanders to regard you as the best player in the world. Captain-in-waiting Read is that special. Watch him at line-out time and out wide, linking with Julian Savea.
Aaron Cruden: Punished for missing a flight to South America, tomorrow marks the No 10's return to grace. He'll play close to the line and management will want to see a return of the magic combination Cruden formed with Sonny Bill Williams at No 12, back in 2012.
Reuse content