Nathan Jones has welcomed the vote of confidence from Eddie Jones after being selected ahead of World Rugby Player of the Year nominee Billy Vunipola for England's Calcutta Cup clash with Scotland this weekend, and hopes that he can seize what could be his last chance to impress in this year's Six Nations.
Hughes holds onto the number eight jersey despite Vunipola returning three weeks' ahead of schedule, a remarkable recovery given he suffered damaged knee ligaments during the autumn international victory over Argentina in November that need surgery to correct.
The Wasps back-row has impressed since qualifying for England on residency grounds, but there is a sense that he has not quite delivered the same rampaging performances that 24-year-old Vunipola has produced. Jones resisted the temptation to throw Vunipola straight back into the mix though, having played just 72 minutes of competitive rugby in nearly four months.
"It was a bit of excitement for me – another person with great experience and a lot of caps under his belt, and a great player, one of the greatest No 8s in world rugby," said Hughes. "Him coming back is just pushing each other to get the nod to start or be on the bench. This week we have been pushing each other and training well together and it will show on the weekend.
"We found out the same time as everyone, today," he added. "It has given me a lot of confidence to play knowing that an experienced No.8 is going to come on and finish the job. I have just got to take the opportunity that has been given to me – and hopefully when he comes on he can prove how good he is. He was playing really well before the injury and has worked really hard to come back from injury four weeks ahead of schedule and he is in good shape."
Hughes has already helped see off what, on paper, was the most threatening of back-rows in the win over Wales last month, but Scotland's team selection on Thursday may just challenge that. Vern Cotter has taken the logical decision to replace the injured John Hardie with Hamish Watson at openside flanker, joining Ryan Wilson and stand-in captain John Barclay in a back-row that will pose a serious threat over the ball at the breakdown.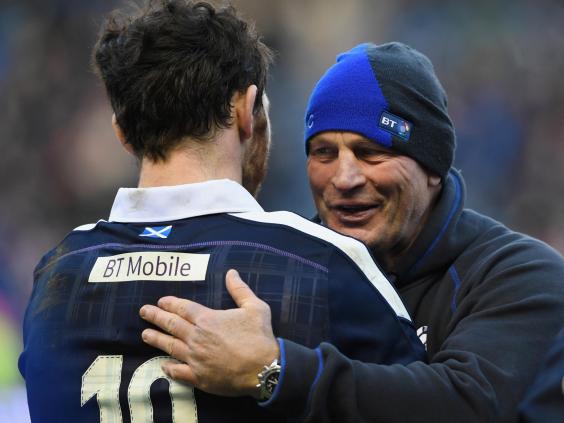 As Hughes puts it, Scotland will play with "three No 7s playing at once", an it's up to the towering forward, along with James Haskell and Maro Itoje, to keep their hands off the ball, which led to the former offering his bit in training this week to ensure the reigning Six Nations champions produce the ball to attack with.
"Hask has been doing a bit of breakdown stuff this week," revealed Hughes. "We focused more on the breakdown. Scotland this week have a good back row and I think we've picked the back row to match it, to try and keep them off the ball. I think they've got three No7s playing at once. This week we've focused on ourselves, how to get better and hopefully we can go out there and give the full 80-minute performance.
Of Watson, Hughes had only praise for the Manchester-born former Leicester Tigers flanker. "I think he's a great player. Everyone has underestimated him but we'll see on Saturday how he goes."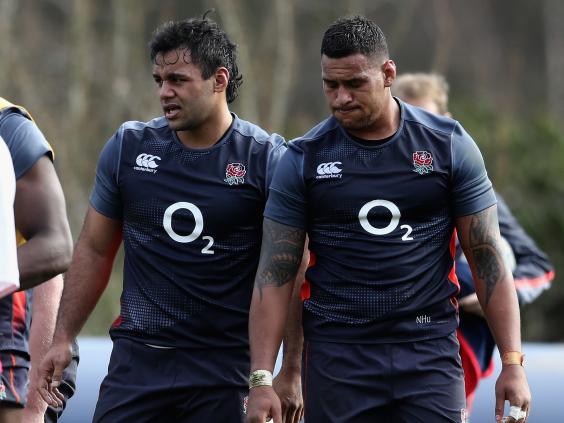 He added: "We've trained hard and focused a lot on the breakdown because they like going over the ball. This week we've focused on ourselves and getting clean ball for the backs and the nines. This weekend you'll see it.
"We're trying to focus on our own game and playing the way England play. If they're going to keep chucking people into the breakdown then we'll clear them out. That's how you have rucks.
"We can still win those areas. It's just about the ball carrier doing his work and then people around him working hard."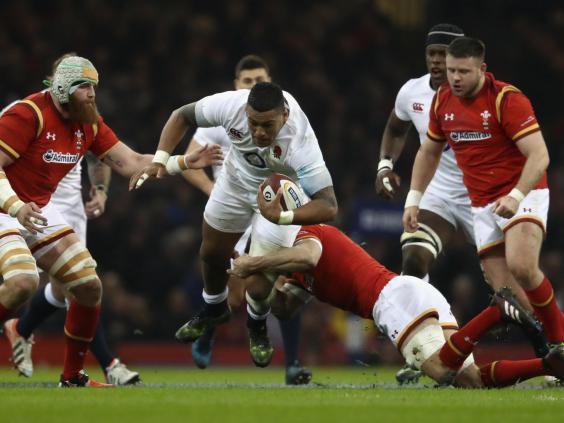 If England are to succeed in clearing away Barclay, Watson and Wilson, then Jones may well chuck Vunipola on alongside Hughes, rather than for him, to added even more power to the ruck area. Hughes and Vunipola played alongside each other during the autumn internationals, with the latter remaining at No 8 and Hughes coming on at openside flanker, and they've trained this week for a similar scenario should England require both of their emphatic running power.
"Yeah, we've been running alongside each other this week in case this weekend we're on at the same time," Hughes confirmed. "Hopefully when the time comes when he's on and I'm on we can see some damage there.
"We'll just wait and see when the time comes."
Reuse content