When Stuart Lancaster, head coach of the England team, and Jonny Wilkinson, its legend-in-chief, are to be heard expressing similar views on the same topic on the same day – at pretty much the same hour, albeit 150 miles apart – there is scarcely a living rugby soul who will not shut up and listen. The subject? Outside-halves and how to maximise strength in that key position ahead of the next World Cup, now just a year and a half away.
Lancaster's problem is simple to identify, but horribly difficult to solve: how does he manage rich resources at No 10 while balancing the demands of a career-defining pursuit of the Webb Ellis trophy against the need to win next weekend's Six Nations game with Ireland… and the one after that, against Wales, and so on? Owen Farrell of Saracens is his first-choice pivot and rightly so, but he is still learning the ropes. Meanwhile, the two men challenging hardest for the understudy spot, George Ford of Bath and Freddie Burns of Gloucester, have the grand total of three caps between them.
Can Lancaster find a way of giving Ford and Burns sufficient opportunities to prove they can run the show without leaving Farrell undercooked in terms of experience? Furthermore, who is to say that Ford or Burns – very different operators whose points of difference from Farrell are greater still – will not emerge as the number one No 10, given half a chance?
Does Lancaster throw his entire weight behind the incumbent now and play him in the vast majority of the 18 games left to the team before the rest of the rugby-playing world gathers on these shores, thereby ensuring that he starts the tournament with the best part of 40 caps in his kitbag? Or does he spread the load evenly between the three principal contenders in an effort to ensure that England arrive at the competition with at least two outside-halves who know what's what?
Only twice in World Cup history have England faced the acid test with such a lack of experience in the crucial playmaking role: in 1987, when Rob Andrew had just a dozen caps behind him and Peter Williams one; and 12 years later, when Wilkinson was in the foothills of his career and Paul Grayson was something of a fleeting figure at the top level.
This is not necessarily a calamity – when the All Blacks embarked on their victorious campaign in '87, Grant Fox had made a single international appearance; when the Springboks started their triumphant run in 1995, Joel Stransky had made only seven – but Lancaster is clearly concerned.
"We've lost Wilkinson and his 90-odd caps, Toby Flood and his 60 caps, Charlie Hodgson and almost 40 caps' worth of know-how," the coach said this week. "In their place, we have a very talented pool of No 10s, but not an experienced pool. We have to think very carefully indeed about how we address things from here on in."
Without knowing it, Wilkinson found himself in complete agreement. "There is definitely back-up to Farrell," said the Venerated One, "but it's the old argument, isn't it? How do players get the experience they need when they're not being played because they're too inexperienced?"
A good question, to be sure. Lancaster's job is to find an answer, beginning in New Zealand this summer.
Chris Hewett considers the options
Owen Farrell:
Age 22 Caps 21
Strengths The main weapons in Farrell's armoury have been obvious for some time: high-quality marksmanship (à la Wilkinson); a defensive game to die for (ditto); and a big-game temperament that marks him out as a "Test match animal", to borrow a phrase from the most successful of all Lions coaches, Sir Ian McGeechan. He has an abrasive streak – in this regard, he resembles the World Cup-winning Springbok stand-off Butch James more than he does Wilkinson, who is a conscientious objector by comparison – yet somehow he finds a way to douse the fires in his veins and turn his mind into an icebox when the situation requires.
Just recently, he has displayed another virtue: an unforeseen ability to respond to the pressure applied by Ford, in particular. His attacking play over the opening rounds of Six Nations business has been far more ambitious than anything on show hitherto – dummies, sidesteps, line-breaks, all mod cons – and if he continues to add to his repertoire, he will surely wear the No 10 shirt when England meet Fiji in the first of their World Cup pool matches.
Weaknesses Back in the late 1990s, when Wilkinson broke into the England squad as a teenager, the long-serving Jeremy Guscott summed him up in the twinkling of an outside break. "He's a hell of a talent, but he has no pace," pronounced the prince of centres. Farrell is not exactly Usain Bolt himself (unless a fight breaks out on the far side of the field), and while his natural rugby instinct prevents him being caught out in defence, he will never be mistaken for a long-range running threat with ball in hand. There is also the question of red mist. The line between aggression and stroppiness blurs all too easily when the Saracen catches sight of a dust-up. He would be advised to fight his own battles and ignore the rest. 
World Cup chances Couldn't be higher. England's warrior spirit is a cast-iron certainty for a squad place. 10/10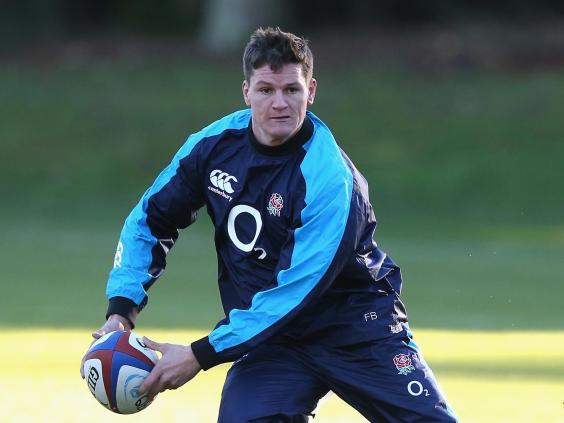 Freddie Burns:
Age 23 Caps 3
Strengths Rugby still has a place for romance – for the maverick, the magician, the spontaneous sensationalist – and long may it continue. Think of Carlos Spencer in New Zealand, Quade Cooper in Australia, Frédéric Michalak in France: none of them without their flaws, none of them less than compelling. Of all the England-qualified No 10s plying their trade in the Premiership, it is Burns who reminds us that at its very best the union game has as great a capacity for surprise as any team sport in existence.
Last season, the Bath-born midfielder scored individual tries wholly beyond the inventive powers of any rival No 10, and if he was not doing that, he was creating them for other people. When he made his England debut off the bench against the All Blacks in the autumn of 2012, he could have frozen. Still worse, he could have played the tourists back into a game they were losing hand over fist. Instead, he performed as if to the manner born, firing quality cut-out passes off either hand and asking barely answerable questions of a midfield made up of Aaron Cruden, Ma'a Nonu and Conrad Smith, no less. Things have gone thoroughly pear-shaped since then, but if he can rediscover the best of himself…
Weaknesses Where to start? Burns' reputation in the game-management field has taken a hit ever since the Gloucester pack went into disintegration mode at the start of the season: in his attempts to compensate for the shortcomings of his forwards, he has tried too much too often and ended up making things worse. His kicking skills deserted him at pretty much the same time, while off-field matters messed with his head – primarily the debate he had with himself over his future at Kingsholm, which was too drawn-out and ended up being far too public. He needs better advice, ideally from people who care about his rugby rather than his marketability.
World Cup chances The West Countryman still has a shot, but he needs to rediscover his swagger. 6.5/10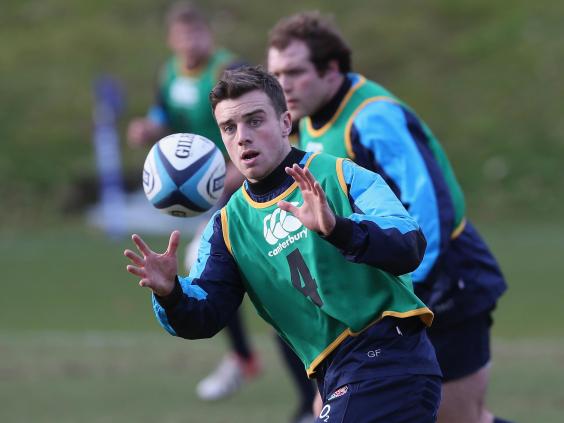 George Ford:
Age 20 Caps 0
Strengths He looks for all the world like a young Stuart Barnes. Even Stuart Barnes thinks so, on the quiet. Bath have waited 20 years for an outside-half capable of emulating "the Barrel" and, while Ford is nowhere near as ruthless as his predecessor at this early stage, it is hardly a reason for condemnation: Barnes was the most influential club player of the modern era – over the course of a decade-long career at the Recreation Ground, his tastes of defeat barely reached double figures – precisely because he was tougher in mind and spirit than everyone else.
Ford offers a sound kicking game and an eye for the break, along with a highly evolved understanding of game management, honed as much during his formative years in Leicester's school of hard knocks as in his successful romp through the England age-group teams. More than that, he plays flat to the line – there is nothing he likes more than seeing the whites of his opponents' eyes – and has the ability to distribute under pressure, weighing his passes with precision whether short or long. Assuming he does not develop his illustrious predecessor's anti-establishment streak and see the germ of self-betrayal in any form of compromise, he might even stay on the right side of the Twickenham blazers.
Weaknesses Ford's problems, such as they are, are rooted in his inability to rise above the negative. When Bath played Gloucester in a Premiership game at The Rec before Christmas, he was thoroughly outplayed by his rival, Freddie Burns, even though the home pack were entirely in the ascendant. The more rabbits Burns pulled out of his hat, the more Ford's game fell apart. By the end, he looked like a kid lost in a man's world.
The good news? That experience in defeat will have taught him more about himself than a season's worth of victories.
World Cup chances Growing by the week. Once he is capped, there could be no stopping him. 7.5/10