Stuart Lancaster's story of how he had killed the endless final hours before this campaign started was so funny and well-told that the room was still bathed in smiles when he had moved on to his next answer.
"I have, like, 12 hours, from when I wake up at six in the morning until I leave at six at night," he said, grimacing at the thought of more long hours of inactivity today. "What do you think [I'll do]? I'll walk 95 times around the golf course. But I won't go to the cinema again…" It transpired that before England played Fiji two weeks ago he'd been to see Everest – the story of two expeditionary groups' final ascent of the mountain in 1996. "That wasn't a very sensible choice," he admitted. "I picked the wrong film. A story about a man going to the top of the mountain, a big storm comes and he dies…"
If the worst happens tonight, it will be tempting to turn the evidence of Lancaster's levity on its head and draw symbolic meaning from the fact that the England coach watched a film about two expeditionary leaders, Scott Fischer and Rob Hall, who did not turn out to be quite as smart as they thought they were. Tempting because Lancaster commands the vocabulary of the coaching manual, and that can sound suspiciously clever at times.
Tempting, but wrong. The little things deconstruct the notion of Lancaster as the academic, stilted and inflexible schoolteacher coach. Like the way his players talk about him. Ben Youngs' casual reference yesterday was to "Stu". For others he is "Lanny". 
The archetype of that schoolteacher-coach is football's Louis van Gaal, so fearsome that two of the Manchester United players knocked on his door last month pleading for a little more flexibility. Or Fabio Capello, whose only way of expressing fraternity with his players was, as Steven Gerrard tells it, to bump shoulders with them on the training pitch. It's simply not Lancaster's way.
He draws inspiration from football's chaos, actually. The journalist Neil Squires' revealing biography of him, House of Lancaster tells how he keeps a spoof clip on his laptop of a manager and assistant from that sport railing against the players, referee and world in general from the dugout as a game unfolds. 
It helped that when he was asked to deliver English rugby – a failing organisation – from its self-consuming chaos four years ago, he had an unerring faith in process – enshrined in Lancaster's management manual of choice The Score Takes Care of Itself by the legendary San Francisco 49ers coach Bill Walsh . But that has not made him less human. Ask those inside rugby and they'll tell you. He just doesn't divide opinion the way Clive Woodward did.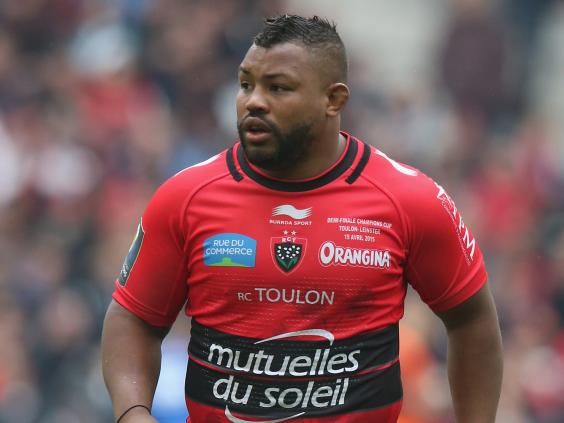 The pressure on Lancaster is greater, too, because the cutting-away required after the disgrace of 2011 meant a dawning realisation that this current competition would come two years earlier than was ideal for England. Lancaster knew that the best of the players at his disposal would not be at their peak until this World Cup had come and gone. George Ford, Owen Farrell, Ben Youngs, Anthony Watson and Jonathan Joseph will all still be under 30 when the next one arrives.
The problem is that to say so would sound suspiciously like justifying failure at this tournament, though the point was justifiably prominent in the careful choreography of Lancaster's last discussion about the game which could make or break him. "I'm not making excuses for that – it's my responsibility to pick the team," he said. "But it is a young team and I think people like the fact they play with pride and they have a crack and we don't always get the decision-making right but they genuinely care about playing for England."
Some of Lancaster's other challenges have been self-inflicted. His decision not to allow those players who take a club wage overseas to wear the red rose, for example; a cause which could cost him dear tonight when he is forced to employ an openside makeweight, Chris Robshaw, when Steffon Armitage of Toulon was born for the role. It was typical of Lancaster, going by the book in all things, to refuse to copy the fudge which allows Australia to field many of their overseas club players. Let us salute him for adhering to the principle – shared by the All Blacks – that the jersey is damaged when those who play overseas pull it on.
We want to play fearless rugby to a point but don't want to tap and go when you can take three points
Less defensible has been the way that the arrival of this tournament has seen a central part of Lancaster's selection strategy cast aside. His  gratifying conviction that no one need be embarrassed about patriotism – which has meant every new player standing up in front of the squad and explaining what it means to represent your country – was supposed to have been wedded to an exciting form of self-expression – a new English way of playing. "When you played us in Paris you thrilled us," a French journalist said, as we waited for Graham Rowntree to show up and talk yesterday. "And then this." 
That "this" was the reversion to a more conservative and fearful rugby – picking for the Wales game the utilitarian Owen Farrell rather than the expressive George Ford, and Sam Burgess, an almost entirely inexperienced  roadblock of a centre,  to take away rather than give in a game. And this new philosophy came from the man who has said he wanted players at his disposal to have accumulated caps.
We'd been led to believe that such surprises were impossible. This was Lancaster, the individual, who when hiring Matt Parker, formerly of British Cycling, as head of athletic performance, had him show the players an outline of what would happen on every day of their lives until the day of the final, which is now eight days. It was January 2013 at the time.
Such things happen when the World Cup arrives. You might call it a form of tournament fever, when preparation gives way to the cold truth that your job is on the line. Lancaster knows that there will probably be no more England for him if there is no progression from the group stage, and that life would have a very different complexion then. His next job could be on the other side of the world. And so it was that the fresh air of idealistic sporting self-expression vanished. 
There were echoes in that fever to change things for the Wales game of Capello's desperate calls to Jamie Carragher and Paul Scholes, pleading with them in his half-baked English on the eve of the England squad announcement for the 2010 South Africa World Cup to come out of retirement to play for him. Capello had insisted he wanted regular- serving internationals, too.
The eternal bind of an England coach – wanting security and self-expression in one nice package – was written through Lancaster's closing thoughts about today. He was reminded of the almighty 35-18 win over Australia in November 2010 – England's greatest victory against tonight's opponents, which came off the back of a thumping by the All Blacks. He was asked if that day's incarnation of fearless rugby was to be encouraged. "Yes," he said. "But alongside that...we want that to a point. But what you don't want to do is to tell the players to tap and go when you've got three points you could easily take and build your score. Because international rugby is about small margins and you've got to take the points on offer. You don't want to tap the ball from your own 22 and run from anywhere because it's suicidal…"
He urged his players to "do it for everyone really. To do it for the rugby clubs and the mums and dads and the kids that play rugby, for their families." But it was Lancaster's final exhortation which revealed how these past four years have taken him only part way down the road to accomplishing a task he yearns to complete. 
"Ultimately, they must do it for themselves," he said of his players. "They are the ones who have put the graft in. They are the ones who have to sit in the changing room before the game. I think there are some brilliant players in there, who are brilliant players now but are just going to get better in the future. This is a big moment for them. For all of us."
Reuse content