Manu Tuilagi will play no part in England's World Cup campaign, having been ruled out by Stuart Lancaster after pleading guilty to assaulting two female police officers.
Although he has not played since October due to injury, Tuilagi had been expected to play a key role this autumn; but coach Lancaster has taken a zero-tolerance approach to the Leicester centre's latest misdemeanour, which took place in the early hours of Sunday, 26 April in Leicester's Granby Street. He is understood to have grabbed a taxi driver by the throat and kicked the vehicle's wing mirror before pushing two police officers in the chest as they attempted to handcuff him.
Tuilagi, 23, pleaded guilty on Thursday at Leicester Magistrates Court to three charges of assault and one of criminal damage and was ordered to pay £6,205 in fines, compensation, charges and costs.Arguably the greater punishment is Lancaster's decision yesterday to exclude him from England contention until January. It will not have been a decision taken lightly by the coach, who had looked to Tuilagi to form a centre partnership with Jonathan Joseph.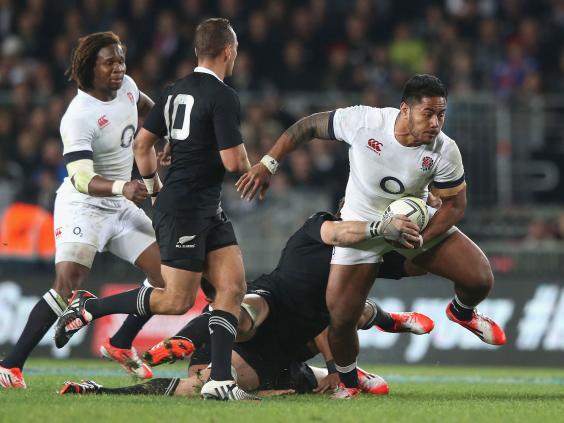 Lancaster explained: "As role models and ambassadors for the game, the highest standards of behaviour are expected from every England player both on and off the field. Having spoken to Manu, he understands and accepts both the seriousness of the offences to which he has pleaded guilty and the consequences of his behaviour to his club, country and the game as a whole. England will continue to liaise with Leicester Tigers and have every confidence that the club will continue to support Manu in the right way."
Tuilagi is no stranger to controversy. He was initially banned for 10 weeks – a suspension that was later halved – for punching winger Chris Ashton during a Premiership match against Northampton in 2011. It led to him missing Leicester's Premiership final against Saracens.
At the World Cup that year he was detained by New Zealand police and fined £3,000 by the England management after jumping off a ferry in Auckland harbour; he was also fined £4,800 for wearing a sponsored mouthguard.
He was forced to make a public apology for a "bunny ears" gesture behind the head of Prime Minister David Cameron on a visit to Downing Street with the British & Irish Lions squad after their series win over Australia in 2013.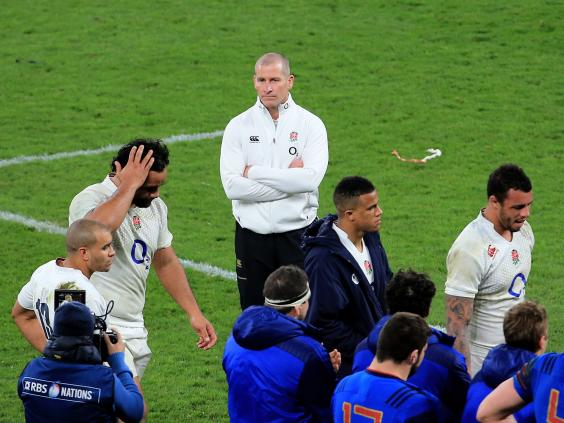 Following his latest misdemeanour and the ensuing court case a repentant Tuilagi said: "I take full responsibility for my actions and unreservedly apologise to all those involved in the incident, Leicester Tigers and England. It is something I deeply regret and I totally accept the sentence given by the court.
"The club and Stuart have been very supportive and I understand their sanctions too. I know as an England player the need to conduct myself as a good role model for the game. I am very disappointed because my actions have let so many people down and I can only hope for a future chance to prove myself again."
The Samoan-born Tuilagi was originally expected to spearhead England's midfield in the 2015 Six Nations but was ruled out by a groin problem picked up in his last competitive match, in the European Champions Cup against Ulster in October.
The expectation was that he would be fully fit and available to be selected for England's elite playing squad for the World Cup despite his lack of game time, though in his absence England have employed a new centre  partnership of Luther Burrell and Joseph.
His club Leicester Tigers, for whom Tuilagi has played since 2010, confirmed yesterday that they would take  their own action against the player in the wake of the assault charges.
Director of rugby Richard Cockerill said: "Manu knows and accepts his responsibilities and has received a significant punishment in being excluded from the England squad. The club will also take disciplinary action.
"While we do not in any way condone his actions in this case, Manu is a young man who has grown up in the public eye and he is a good professional in a top-level environment.
"He always gives his time very generously to supporters, particularly the young ones, wherever he goes, and fully understands the role that the fans have played in his career. We will continue to work closely with him on his return to full fitness and look forward to his return to the field in due course."
The World Cup begins on 18 September when England take on Fiji at Twickenham.
Reuse content