Andy Murray is sitting at a table in the players' gym at the Perth Arena, having just finished a rigorous training session under the burning midday sun. He is explaining how his winter training camp went last month, only to be interrupted by Darren "Killer" Cahill, the Australian coach-turned-commentator and a good friend, who sneaks up behind him and starts to massage his shoulders.
"That feels good," Murray says. "I could do with that actually. You've got some good hands on you, Killer."
Cahill, however, does not hang around. "You've got, like, 17 people looking after you," he says. "You would have thought you would have had someone to do this."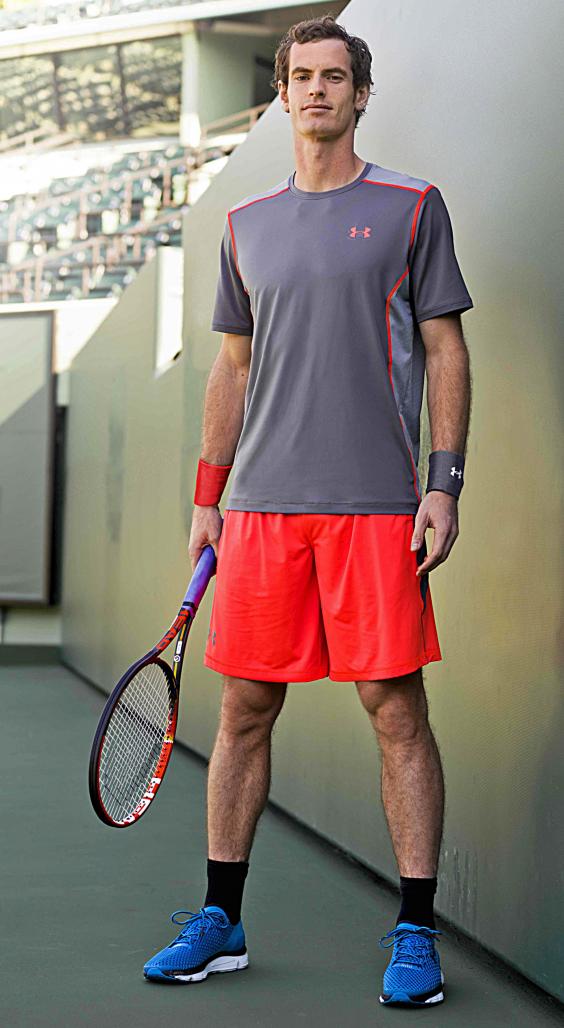 Maybe Cahill should have said the Scot "used to" have 17 people looking after him. For the moment Team Murray is looking comparatively lean. Apart from his mother, Judy, Murray has had just three people with him here this week as he prepares for the Australian Open, which begins in nine days' time. His physio, Mark Bender, and a member of his management team have found themselves doubling up as ball boys during his practice sessions.
This will be the first Grand Slam tournament for many a year that Murray has  contested without the assistance of Dani Vallverdu, his friend from their teenage days together at the Sanchez Casal  academy in Barcelona.  Vallverdu, a coach and hitting partner who travelled with Murray to almost every tournament, and Jez Green, one of the Scot's physical trainers and another of the longest-serving members of his entourage, went their separate ways last month.
The official line is that the parting was mutual and that the relationships had simply run their course. Was that how Murray saw it? "I think probably, yes," he says, choosing his words carefully. "The most important point in any team is that everyone has the same vision, everyone wants to move forward together. I feel that's what I have now. Maybe the last four or five months of last year it wasn't like that. It's not as much fun travelling when that's the case. If everyone isn't right into it, that isn't how you want to work."
Last year was not Murray's best. Taking time to recover from the back surgery he underwent 16 months ago, the 27-year-old failed to reach a Grand Slam final for the first time since 2009.
Despite his good run in the autumn, when he won three tournaments to secure his place at the end-of-year Barclays ATP World Tour Finals, his entourage was not the happiest of places. At Wimbledon there had been reports of discontent over the manner of Amélie Mauresmo's appointment as head coach in June, with Vallverdu and Green in particular said to have been unhappy at not being kept in the loop.
Did Murray think Vallverdu felt the time had been right for the Venezuelan himself to step into a top coaching position? After all, Vallverdu had had plenty of experience taking charge of Murray's training, particularly at the many tournaments Ivan Lendl did not attend, and has subsequently stepped into a top job as Tomas Berdych's coach. "That's possible," Murray says.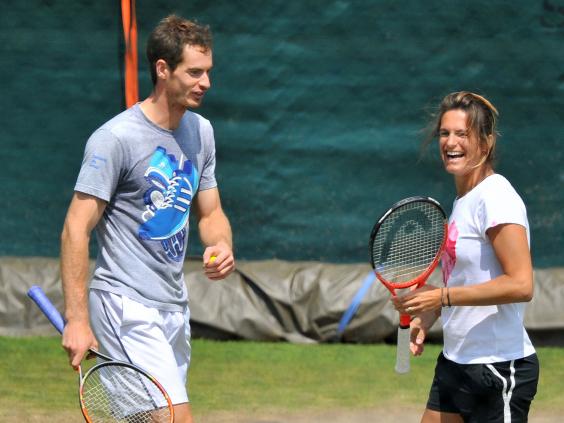 However, it is clear that by early last summer Murray had decided his friend was not the man to take charge of his coaching regime. "If you look at last year I spent only one tournament in the first six months with Ivan, at the Australian Open," Murray says. "The rest of the time I was with Dani every single week. I didn't have another coach travel with me at all.
"So he was the coach responsible for my training and all my practices at all of the tournaments. Maybe it didn't go as well as either of us would have liked and that's why I felt like I needed someone else. For him to get the opportunity to work with someone like Berdych is fantastic. He's obviously a top player and it will be a good challenge for him."
Has it nevertheless felt odd not having Vallverdu around? "Maybe a little bit for the first couple of weeks," Murray says. "Dani used to be everywhere. If I turned up in Miami he would be there. Whereas when I arrived in Miami [for last month's training camp] I didn't have someone there for the first few days. When I went to Dubai for a few days [training with the British No 2 James Ward] I didn't have someone there either."
Some familiar friendly faces may be missing, but Murray has been in a relaxed mood here. In the middle of our discussion he jumps from his seat to head a stray football the Italians are playing with on the other side of the gym. Just about the only grimace on his face all week came when he pulled off the tape that had been protecting his sore left shoulder. Heather Watson has loved playing with such an easy-going mixed doubles partner.
Mauresmo will travel with Murray for around 25 weeks of the year, which is more than Lendl did, but the Scot will still replace Vallverdu. He is prepared to bide his time in order to find the right person, who will be based either in London or Miami, where Murray has a second home.
"I want to work with the best person possible for that job," Murray says. "It's not about necessarily just finding the most convenient person in London or Miami. I want to find the best person that's going to be able to commit to however many weeks it is that I want."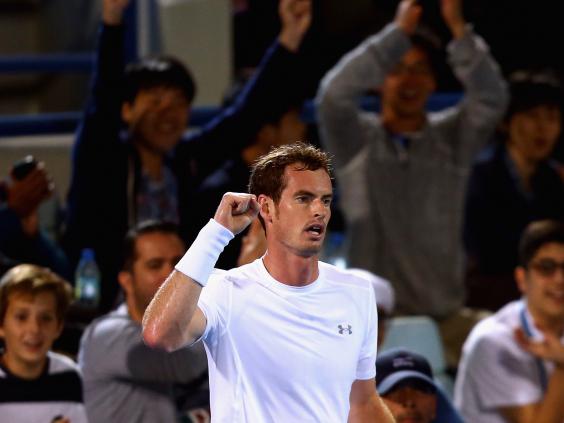 Murray's training camp in Miami this winter was different in terms of both personnel and workload. Matt Little, who used to share strength and conditioning duties with Green but is now in sole charge, made a number of changes which Murray thinks have already benefited him. He won both his matches at last week's exhibition event in Abu Dhabi, against Feliciano Lopez and Rafael Nadal, and all three here, against Benoît Paire, Jerzy Janowicz and Marinko Matosevic.
"I did a lot of speed work in Miami, which I hadn't done for a long time," Murray says. "I also did some work on the beach, which again I hadn't done for a long time.  Normally at the start of the year, when I hadn't played a match for a while and then I played, my body would be really sore. This year I played that long match with Lopez and I woke up the next day feeling good. Then I obviously played very well against Rafa the next day. So I think that was a sign that the training block had gone well."
Was the speed work an indication that he had felt his normally lightning-quick legs were slowing down? "You obviously need to work on your weaknesses but I think it's also very important to work on your strengths. My speed is something that has made a difference to my whole career.
"When I've felt quick and I'm moving well it makes a huge difference to my entire game. When I feel a bit slower I end up doing a lot more defending. When I'm a bit quicker to the ball I feel I can attack a lot more. That was something I really wanted to work on. I feel like it's showed so far. I've felt like I've moved well in my matches this year."
The results of the speed work were evident in a drill Mauresmo put him through on the practice court here, with Murray chasing down balls into the corners and then racing to the net to pick up stop volleys. The Scot in full flight was an impressive sight.
Murray has often been criticised for being too passive and too cautious, so will we see a more attack-minded player on court this year? "I think it's important to have that option when I want to use it," he says. "I believe I've dictated in all of the matches I've played this year, though I know I'm not always going to be able to do that.
"Against Janowicz, who's a big guy, I was able to dictate for pretty well the whole match. Against Rafa as well I was able to do it, though he's obviously going to improve. But the way I played the matches has, I feel, been the right way and is something that I hope  will continue."
He adds: "From the way that I've played in the matches so far, I think for me there's already a difference compared with even the end of last year. I've had time to work on stuff. I feel good. I feel more confident. I feel like I've worked and practised on the right things. I feel like my team is focused on what needs to be done. Everyone is pulling together in the same direction. And that makes a huge difference."