Andy Murray knows it. Just as importantly, his rivals know it too. For all the brilliant invention of his game, the Scot appears to have lost the knack of closing out victories. With the start of the US Open just four days away, Murray knows that one of his most pressing concerns is his lack of consistency in matches.
"I messed up a couple of matches this year, to be honest," Murray said recently in what might be regarded as an understatement. "My year could have been a lot different if I finished those matches off. I need to stop messing up when I'm ahead."
There have been plenty of times this year when Murray has not looked far off his best, but it is now 13 months since he won a title. All too often his early promise has faded in the middle of matches.
"It's fine to have periods like that when you're young and first coming on the tour, but one or two games max should be really when you let your level drop a little bit, and then you need to be able to find it again," Murray said."
After letting slip a double break in the second set against Roger Federer in Cincinnati last week Murray admitted there had been "no excuse for that at all". He added: "I've played enough matches now for that not to be the case. When I was 18, then maybe. But I'm 27 years old and I've played this tournament nine times. It's the way that it happened which isn't good enough."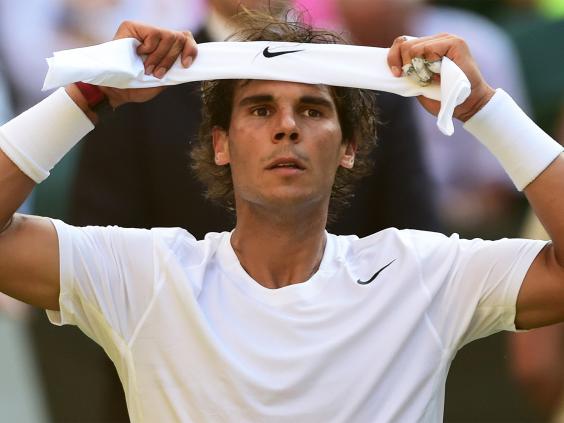 Admitting that his form year had been "very, very up and down", Murray said: "In all of the tournaments I was having a bit of a let-down or playing one bad match. I just need to find that consistency again. If I can get myself physically stronger, then even when you aren't playing your best it's easier to tough matches out and to track more balls down. You can't feel great every single day, so on your bad days that's when it's important to really try and find a way to win. I haven't done that so much this year."
Nevertheless, Murray believes that better times could be around the corner if he can get more time on court. "When you play a lot of matches, closing matches out becomes easier," he said.
Recovering from last September's back surgery took a while, but Murray is now feeling good physically. "When I went over to Miami after Wimbledon I obviously had to make sure I got myself back into my best shape," he said. "Maybe I was just lacking a bit physically. That was the one thing I really wanted to work on."
Part of the problem is that Murray's serving record is moderate. His return game remains a great strength – only Rafael Nadal and David Ferrer can beat his percentage of return games won this year (31 per cent) – but he is 29th on the list of service games won with 82 per cent.
Nadal's withdrawal from the US Open because of injury means that Murray, the world No 9, will be seeded No 8 and will therefore avoid any of the big guns before the quarter-finals. However, he admitted: "The rankings don't lie. I need to start winning more matches, to push my ranking back up there. The main goal for me is to try to win Grand Slams."
Reuse content