As the Australian Open basked in 30C sunshine here yesterday, the Scottish winter seemed a million miles away. Andy and Jamie Murray, nevertheless, have been giving some thought to the difficulties their sport is facing back home.
Andy, who meets Grigor Dimitrov in the fourth round here in today's closing match in Rod Laver Arena, said last week: "A bunch of mine and Jamie's friends who we have known since we were growing up were coaches in Scotland and have just stopped to go and do other things because there's no competitions, no district squads or anything and so few people playing. It seems to me that shouldn't be the case just now."
Scottish tennis has punched above its weight in recent years. The Murrays, Colin Fleming, Jamie Baker and Elena Baltacha have all been cornerstones of Britain's Davis Cup and Fed Cup teams. However, the Murrays believe that not enough has been done to develop tennis north of the border. "There's a lot of great kids that could be top players," Jamie said. "They want to be the next Andy Murray but it's just not possible, or it's very, very difficult."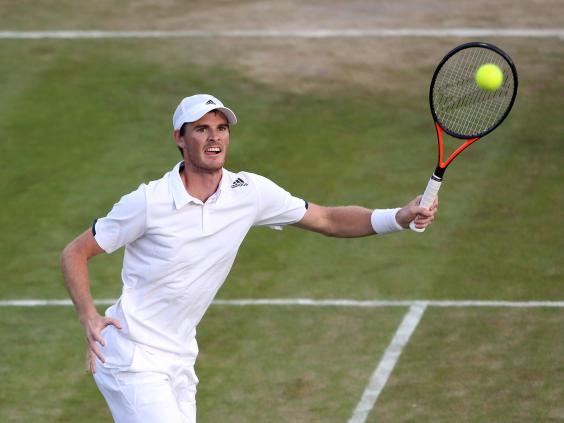 Jamie has been outspoken in his criticisms of the Lawn Tennis Association and Tennis Scotland, insisting that more money needs to be spent on indoor courts in particular. "If you head north on the A9 from Stirling and drive for 250 miles to the top of Scotland you will not find one indoor tennis court," he said on Twitter, pointing out that the biggest factor in the success of the Murrays had been having indoor courts 10 minutes from their homes.
"They need indoor courts," Jamie said. "It doesn't need to be anything special. It doesn't need to be a Roehampton National Tennis Centre or anything. They could put bubbles on courts in areas where people don't have access to [indoor facilities]. People will come and play. There's a lot of interest in tennis in Scotland just now.
"All my life I've travelled to France, to Germany to play. We'd turn up to play in these bubbles and it's freezing cold, but it gives everyone in the community the chance to play tennis. We don't have that in our country. There are huge towns in Scotland – Inverness, Paisley – that don't have any indoor courts. In Fife there are more than a quarter of a million people and there's not one public indoor court."
Under a four-year deal agreed in 2013, sportscotland is committed to investing £5.8m in Tennis Scotland. At the end of last year the LTA also announced a new funding deal that will put £3.3m into all areas of Scottish tennis between now and 2018. A full review will also be made of Tennis Scotland's operations.
Michael Downey, the LTA's chief executive, describes the deal as a "pivotal moment" for tennis in Scotland, but Jamie Murray said: "They're kind of shouting from the rooftops about it, but in my book that's nonsense. That's not good enough. With the amount of Davis Cup players we've had over the last few years, they should be pushing for a lot more money than that."
Jamie and his Australian partner, John Peers, are through to the third round of the men's doubles here and yesterday the Scot partnered Hao-Ching Chan to victory over Mahesh Bhupathi and Jarmila Gajdosova in the first round of the mixed doubles.
Andy lost to Dimitrov in the Wimbledon quarter-finals last year and said he expected "a difficult match" today: "He's a tricky player to play against," Murray said. "He's a talented guy, can play a lot of shots and is a very good shot-maker."
Reuse content