There was a common consensus about Andy Murray here on Friday. Opinions may have differed as to whether he can beat Novak Djokovic in Sunday's Australian Open final, but there was agreement about the on-court interview he had given the previous evening after his semi-final victory over Tomas Berdych.
Many in tennis believe that his comments about Amélie Mauresmo in particular and about female coaches in general will help to banish the prejudices that have been widespread in the sport.
Murray told the crowd in Rod Laver Arena and millions watching on television around the world that the examples of Mauresmo, who has helped to revive his own fortunes, and of Lindsay Davenport, who has been working with the women's semi-finalist Madison Keys, had shown that "women can be very good coaches as well".
He thanked Mauresmo for making "a brave choice" to coach him and said he hoped that he would soon repay her faith.
Mauresmo admitted on Friday that she had felt emotional listening to his words but had also been surprised. She said the idea of a woman coaching a man had not been an issue she had discussed with Murray.
"I appreciated the gesture," she said, in a break from Murray's practice sessions. "I think he probably also did it for himself because at every press conference since Wimbledon last year he answered questions about me and whether he had made the right decision to appoint me. He had probably had enough of that.
"It's always better to show something with results rather than respond with words – and he's showing those results right now."
Did Mauresmo believe she had been "brave" to take the job as Murray's coach? "When it happened, not really, but looking back now, yes," she said. "We were really on the same page as to why he was asking me to coach him. I thought I could really help him in these different areas that he was looking to improve, so it was not an issue for me.
"Then when I heard or read a few of the comments and stuff [about him appointing a female coach], I thought: 'Wow, it's not that easy.' In terms of where society is right now, it's still not that easy. Hopefully it will make things easier now.
"He was also brave, but he's not scared of those things. He has his own ideas and beliefs and he's pretty strong about those. I think he was brave, but I also believe he was just moving forward with what  he thought was the best thing to do."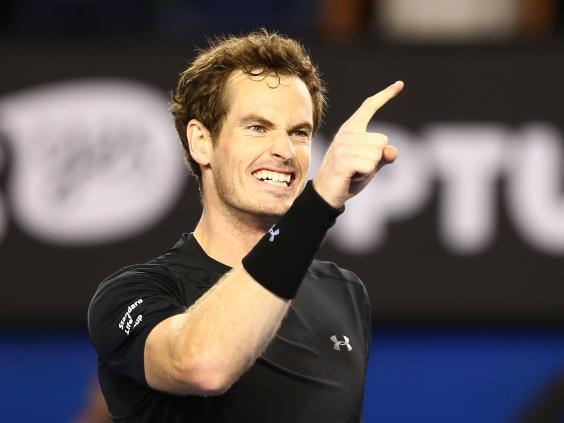 Murray himself said the end of last year had been a difficult time for Mauresmo. Despite his success in qualifying for the season-ending Barclays ATP World Tour Finals, questions were still being asked about the Frenchwoman.
His crushing defeat at the hands of Roger Federer in his final match of the year at the O2 Arena did nothing to dispel those doubts, though Murray pointed out that he had had very few opportunities to work on his game with Mauresmo, who started coaching him just before Wimbledon. "There's no reason for her to be criticised, because I only spent two weeks training with her, one week before the US swing and one week before the US Open, when it was tough to work on things," he said.
"At the end of last year, I wasn't working on anything. I was trying to win matches again, to win tournaments, to build confidence. I wanted to see how my back would feel.
"At the US Open, for example, I was starting to play well but I wasn't able to maintain my physical level for long enough.
"I wanted to play a bunch of tournaments and matches against the best players, and I got that. But when I played against the best players, it was clear I had to work on a bunch of things in my game, which I wasn't able to do playing in all those tournaments.
"I had no time to practise, so obviously when I lost to Roger it was clear, yes, that I had work to do – but I needed the time in the off-season to do it. Amélie did a fantastic job in the off-season on those things.
"It doesn't matter what anyone else thinks, it's what I think – and I believe in her. When we talk about my game we completely agree on the things I need to work on, the way I need to play the game. So that's a good start.
"After that, it's just about practising it, working on it and then putting it into effect  on the match court. She's done a very good job. She's a very good coach and a very good person."
Murray's contented frame of mind is evident. He is a sensitive individual and the feeling he had last year that not all his team were pulling in the same direction affected him. In his view the departure of Dani Vallverdu and Jez Green, two long-term members of his entourage, has helped the atmosphere within the camp.
Mauresmo has noticed the change in Murray. "He is in a better place now," she said. "I think he's happy. He's also relaxed, in his own way. He's focused, intense, committed, like I haven't seen him when I was with him in the second part of last year. He's sticking to his choices and I think that makes him strong."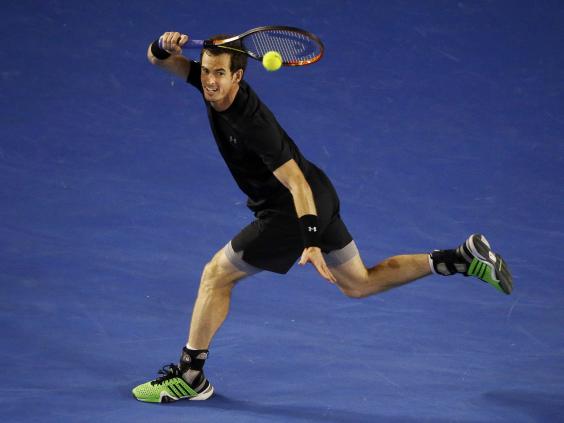 That strength of character was evident in Murray's victory over Berdych in a highly charged atmosphere. Murray agreed it was the sort of match he might not have won a few years ago, but he put that down to the variety he has added to his game as much as to mental strength.
"You add a few things to your game, working on different aspects, giving yourself more options," he said. "The first time I played here I was predominantly a counter-attacking player. I've worked a lot on trying to be more aggressive, finishing points, stepping into the court more, coming to the net a little bit when I get the chance.
"Before, I didn't necessarily have the skill set for that. I hadn't practised it enough. It was something I worked on a lot in the off-season and it's showed here so far.
"Every coach wants their player to play more aggressively, whether it's me, Novak, Roger, it doesn't matter. They want more aggression. But you need to give the players the skills to do that, to work on the right things so that when the big moments come in matches they feel comfortable enough to do it. And they need to be able to get their message across. That's a big skill in coaching, to communicate well with the player – and not everyone can do that."
Reuse content