Dani Vallverdu knows more about Andy Murray's tennis than almost anyone, but as the Venezuelan attempts to plot the downfall of his close friend he wonders how much of an advantage that inside knowledge will be.
It is only a matter of weeks since Vallverdu left Murray's entourage to coach Tomas Berdych, who takes on the Scot here today in the first of the Australian Open men's semi-finals. Vallverdu's new job could hardly have got off to a better start as he masterminded Berdych's quarter-final defeat of Rafael Nadal, who had previously beaten the Czech 17 times in a row. However, Vallverdu believes his Murray connections will bring no more than "a little bit of an advantage" to tonight's encounter.
"Everyone who knows tennis knows everyone's game," Vallverdu said last night. "It's not rocket science. Maybe I know a little bit more about Andy because I've known him for 15 years and I've watched him play millions of times. But Andy's strength is that he'll adjust depending on how the match is going. That's something that Tomas knows as well.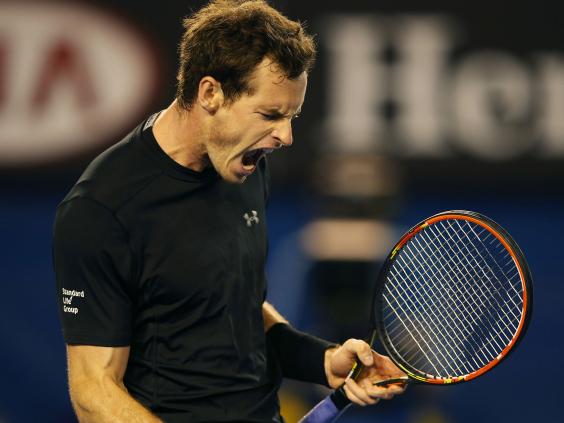 "Andy will be playing one way and then if it's not working he might change. That's his strength. He knows what to do when things aren't going well. So even if I tell Tomas, 'Look, this is what he's going to be doing,' Andy might change it in the match. That's why he's been so good through his whole career."
Tennis coaches often last in their jobs no longer than football managers, which means that tennis players regularly come across former members of their entourages.
However, the dynamic between Vallverdu and Murray is different to most coach-player relationships. They became good friends when students at the Sanchez-Casal tennis academy in Barcelona. As Murray made his way on the men's tour, Vallverdu quickly joined his team. The Venezuelan, who reached a career-high No 727 in the world rankings, started off as a hitting partner, but took on more responsibility, especially when Ivan Lendl became Murray's coach.
When Lendl went his own way last March, Vallverdu took temporary charge of Murray's off-the-court team, but by the end of the French Open the Scot had chosen Amélie  Mauresmo as his new coach.
Vallverdu was said to have been upset at not being consulted over Mauresmo's appointment. Murray felt that for the rest of the year not everyone in his team was pulling in the same direction. Vallverdu left last month and was quickly picked up by Berdych, who had failed to persuade Lendl to join his coaching entourage.
Did Vallverdu think it might be strange to watch tonight's match from the box of his friend's opponent? "Maybe at the beginning when I'm sitting there and actually realising what is happening," he said. "But after a couple of games I'll be fine. I have to worry about what's happening with Tomas and try to figure out a way for him to win the match."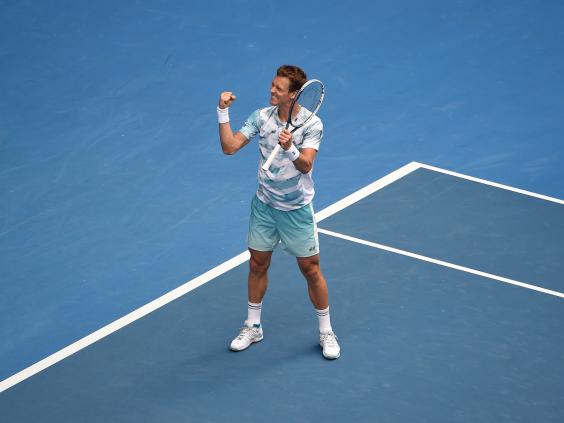 He is not surprised to be crossing swords with Murray so quickly. Ross Hutchins, another of Murray's close friends, was on the plane back to Britain last month with  Vallverdu after a trip to see  Berdych in the Czech Republic. Vallverdu said: "I told Ross: 'They're going to play in the semi-finals in Australia.'
"I had a feeling about that. If you said that to them before the tournament they would both have said: 'Great. I'll sign up for that. I'd love to be in the semis.' They've both played some great tennis. They've put themselves in great positions and I think it will be a high-quality match."
Murray and Vallverdu have hardly seen each other since their parting, though both insist there was no rancour and that it was simply time for both parties to move on.
Vallverdu thinks that continuing to spend a lot of time with Murray would not be "the right thing to do". He explained: "Everyone is very focused on their own thing, their own training, their own preparations. We haven't spent much time together, but as the year goes on we'll spend enough time with each other. They're both playing Rotterdam and Dubai and then Indian Wells and Miami. Then everyone plays the same tournaments in the clay-court season."
Asked whether he and  Murray would remain friends, whatever the outcome of tonight's match, Vallverdu said: "Of course. Definitely from my side. I'll be very happy if Tomas wins. I'll be a bit gutted for Tomas if he loses, but at the same time I'll be happy for Andy if he's in the final. But I just have to worry about what my job is, which is to try and get Tomas to win the match tomorrow and get to the final."
Vallverdu said he had not been surprised to enjoy such immediate success with  Berdych. "He's a very easy  person to work with," Vallverdu said. "He's very open to discussion and to talking about his opinion and my opinion.
"I think that makes it click quicker because you can actually have a dialogue and express how you both feel. There is nothing hidden in the relationship, no taboo. You can speak about things. I think that helps the relationship to develop much more quickly."
Does Vallverdu believe Berdych is ready to win his first Grand Slam title? "I think he's always been ready to win a Slam. He's shown that throughout his whole career. His game is there, he's a top-quality player and now I would say that especially because of the way the tournament has gone it has developed nicely for him.
"He's put himself in a great position. Everyone can see it. He's playing great tennis. But now the tournament gets tougher. Every match is going to be even more difficult, so he will have to raise his game."
Vallverdu insisted that he would prepare Berdych for the meeting with Murray "just like any other match". He added: "They have played each other many times. They've been around the tour for 10 years already, watching each other play matches.
"Tomas and I will speak about tactics. He'll tell me what he thinks, I'll tell him what I think. We usually agree on most of it, which is important. It will just be like any other match. It will just be about him stepping on the court tomorrow and being able to execute the game plan from his side of the net without really worrying about what's on the other side."
Reuse content