Performing in front of a capacity crowd at the O2 Arena would be a daunting prospect for almost anyone, but maybe not when you have spent many an hour on Wimbledon's Centre Court and played a significant part in a major movie. For those reasons you would not expect Dominic Inglot to suffer stage fright if he makes the field for next week's Barclays ATP World Tour Finals in London.
Unless you are a movie buff or follow tennis closely, Inglot's name might be unfamiliar. The 27-year-old made his mark on the silver screen in the 2004 film Wimbledon, in which he was the tennis-playing double of the lead actor, Paul Bettany. In making the film Inglot has always joked that he "spent more time playing on Centre Court than Pete Sampras".
Back in his day job, "Dom the Bomb" – the nickname comes from the 6ft 5in Londoner's big serve – has emerged as a major talent through his doubles partnership with Treat Huey, who was a fellow student at the University of Virginia. The Briton and the Filipino enjoyed their biggest win when they won the title in Basel on Sunday to strengthen their chances of making next week's World Tour Finals.
The London field comprises the eight doubles teams who have earned the most ranking points in 2013. Inglot and Huey are currently 11th on the list, but there are enough points available at this week's Paris Masters to enable them to qualify.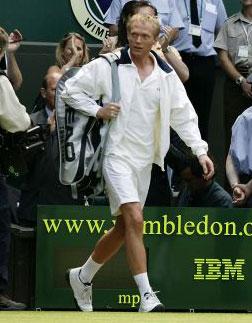 If some promising young British players have fallen by the wayside because their lives have been made too easy by support from the Lawn Tennis Association, Inglot has shown what can be achieved through hard graft.
Born in London to Polish parents who had fled communism, Inglot was never quite good enough as a junior to receive any major funding from the LTA. However, the money he earned from Wimbledon, plus his parents' support, enabled him to study finance at the University of Virginia, where he also played college tennis.
"I wasn't necessarily thinking that I would be going into a tennis career, but going there was the best thing that ever happened to me," Inglot said. "Now I have a finance degree from a very good business school, which I'm very happy with – and the tennis team was very strong. But even when I graduated I wasn't sure about my own tennis abilities. I was looking at getting a city job in New York, but my coach said to me: 'The jobs will still be there. Go and play tennis'."
After a year out following knee and ankle surgery, during which time he furthered his business career by doing a work placement at Merrill Lynch, Inglot enjoyed his first full professional season in 2012. He quickly made a breakthrough, climbing 500 places to finish the year ranked No 40 in the world.
Inglot is now grateful for LTA support, particularly the coaching from the renowned doubles specialist Louis Cayer, but believes that having had to make his own way in the sport in his early years helped to harden him up.
"People just assume that the LTA are there to make their career take off," Inglot added. "As a consequence, they rely too heavily on the LTA."
After Inglot graduated, his coach wrote to the LTA explaining what a success he had been in college tennis. However, the governing body said it would help him only if he started winning tournaments on the Futures circuit on a regular basis.
Inglot said: "I just thought: 'OK, that's fine. That's their choice. The only way I can get around that is to work at it and prove them wrong. I'll just go out there and bust my balls.' And that's what I did."
He added: "When I was younger, I bore a lot of resentment. I thought: 'Why aren't the LTA funding me?' But now I have a different outlook. I'm very grateful for anything I get. I don't assume anything. It's not easy for the LTA to help everyone. Everyone always thinks they deserve something."
Inglot said he had felt a little uncomfortable relying on his parents' support, which made him always determined to behave responsibly. "My Dad had to earn that money, so I wasn't going to waste it by, let's say, going out during tournaments. I can't speak for other players in that position, but if it's not your own money or your parents' money, maybe you don't feel as bad doing certain things."
At 27 Inglot is still young for a doubles player and has big ambitions. "I believe I can win a Grand Slam," he said. "I think the thing I need to improve on – what Treat and I need to improve on – is maintaining our form through six matches. Everyone has to win matches when they're not playing great. I haven't quite mastered that yet."
The experience on the set of Wimbledon helped to fuel those ambitions. Inglot had never played at the All England Club until he was spotted practising at Queen's by Pat Cash, the film's tennis consultant. He was eventually asked to be Bettany's double and spent a whole summer filming.
"We started off at Shepperton Studios, then we went to Wimbledon," Inglot said. "We had two or three weeks there, which was incredible. There was me and another guy, Jason Torpey, who was another 'double'.
"One day we played a whole set on Centre Court while they did shots of the crowd. I'd never beaten Jason in all our practice sets, but that was one set that I did win. It was on Centre Court and it was like the best set I had ever played."