Of all the remarkable aspects of Jelena Ostapenko's French Open triumph, consider this: clay is the 20-year-old Latvian's least favourite surface. The world No 47's all-out attacking game is made not for the slow red courts of mainland Europe but for the slick green grass of Wimbledon and the quick blue hard courts of North America and Australia.
"She can be very dangerous," Annabel Medina Garrigues, who joined Ostapenko's coaching team last month, said when asked here about her charge's chances at Wimbledon next month.
"She really likes the feel of the grass. She won Wimbledon juniors on grass. She told me: 'I love to play on grass. It's my favourite surface.' She will believe in herself that she can play well on grass."
Ostapenko, who will climb to No 12 in Monday's updated world rankings list, won the title here on Saturday with an astonishing display of attacking tennis, beating the world No 4, Simona Halep, 4-6, 6-4, 6-3. Her barrage of 54 winners (which matched her number of unforced errors) took her total for the tournament to 299, which was 173 more than Halep hit over the same number of matches.
The new champion of Roland Garros won the girls' title at Wimbledon three years ago and made her debut in the senior event at the All England Club the following year. In her first match she beat the then world No 9, Carla Suarez Navarro, 6-2, 6-0 before losing to Kristina Mladenovic. Last year she lost first time out to Kiki Bertens.
"I really love Wimbledon," Ostapenko said here on Saturday night. "The surface really suits me so I am really looking forward to playing this year. The first year I did not really understand how to play on grass. I didn't really like it. Then year by year I liked it more and more because I understood how to play on grass.  Now I love that surface."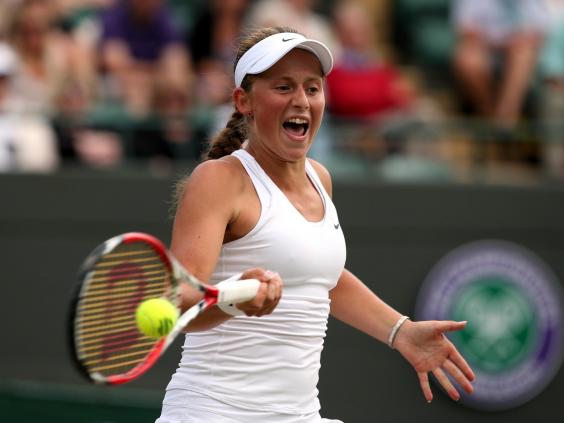 Ostapenko, who will climb to No 12 in Monday's updated world rankings list, plans to play in the Aegon Classic at Edgbaston, which begins in a week's time, and at the Aegon International at Eastbourne one week later. Wimbledon itself starts three weeks on Monday.
Asked what shots would help Ostapenko on grass, Medina Garrigues said: "The ones she is doing here. She has a very powerful forehand and backhand and she is very strong on both sides."
Jelena Jakovleva, Ostapenko's mother and coach, said her daughter's greatest quality was her fearlessness, while her physical strength had been evident from a very early age. "When she was a little girl, she played a very good backhand," she added. "The forehand was so-so. She worked on it a lot."
Ostapenko said: "I am really powerful. I was just born with that power. Of course I work in the gym and stuff, but I think I was just born like that."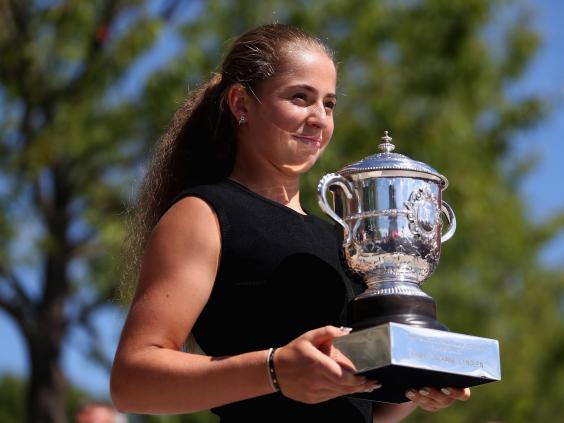 The Latvian said her attacking game was a reflection of her character. "I'm a bit of an extreme person," she said. "I like extreme things and that's probably why I play aggressive tennis. For example I like to go to attraction parks and ride crazy, crazy roller-coasters, to do sky jumps, things like that, because I like scary things.
"When I was in Auckland I really wanted to jump from the tower, but my mum really did not want me to do it because she felt it was kind of dangerous. But I felt like I am going to do it maybe next year."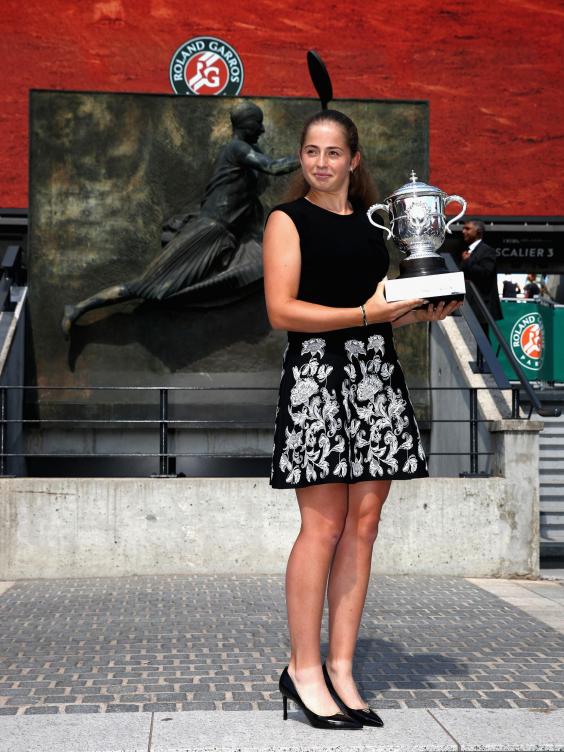 Ostapenko also said there was more to her game than just going out and bludgeoning winners. "You need to have tactics," she said. "Of course during the match I sometimes have to change something because if I see the player is doing something different, I also try to change."
Having kept a cool head throughout Saturday's final, Ostapenko said she had worked hard on controlling her emotions. "I get angry sometimes, but I feel more anger inside rather than showing my emotions," she said.
"I think that's important because then your opponent does not really understand what is happening inside of you because she does not see that very much. If you are angry and you let it all out, your opponent sees that and gets confidence from it."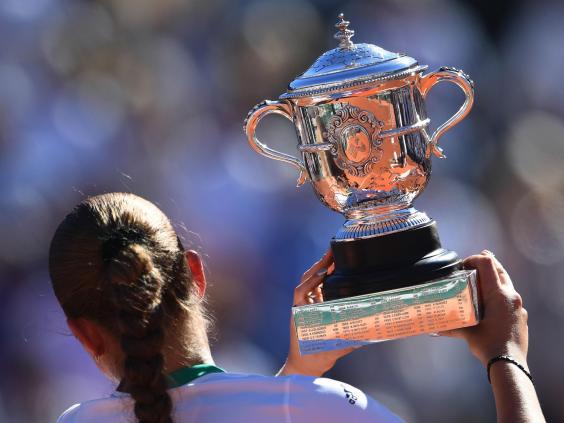 Ostapenko is Latvia's first Grand Slam singles champion. She was in Ernests Gulbis' player box when her fellow countryman reached the semi-finals here three years ago. "I know him pretty well," she said. "He's a very nice and fun person. He always makes a lot of jokes and he's really funny to talk to."
Not so long ago Ostapenko was looking up in awe at some of the sport's biggest names. "When I first went to the Australian Open as a junior player, I saw all the great players, like Roger Federer and Serena Williams and I was really excited," she said. "It was the first time I had seen them and I was like: 'Wow, they're so close, just walking next to me.' Now that I see them a lot you kind of get used to it."
Reuse content