In more than half a century working in tennis, one of the things I have learned is that when a coaching relationship goes wrong it's generally best to part company. It makes no difference who is in the right and who is in the wrong: if it's broken then the best thing is usually to start afresh.
That's one of the things I told Heather Watson when she came to see me after Wimbledon. Heather, who has been at my IMG Academy in Florida for eight years now, and Mauricio Hadad, the coach she appointed two years ago, are both great people, but it had been clear of late that their partnership wasn't working as well as it had in the past. It was time for them to go their separate ways.
Chip Brooks, one of my most trusted coaches at the academy, is working with Heather in Washington this week. After that she is joining forces with Jeremy Bates, who I know has developed a fine reputation as a coach in Britain.
I've known Jeremy since he was a player. He has always been very competitive and very disciplined in everything he does, which I think is what Heather needs. Heather is someone who listens, but I think she needs a coach who will push her hard.
I've written to Jeremy outlining my thoughts (I've written it in long-hand so I just hope he can read my writing). I told Jeremy about what happened when Boris Becker asked me to coach him. I said to Boris: "What do you want to do with your game?" He said: "I want to get back to the top. I'll do anything that it takes to get there. I'm making a total commitment to this." I put my hand across the table and said to Boris: "You have a coach."
What I've told Jeremy is that Heather has to make a total commitment to play tennis. To hell with everything else. To hell with Twitter, Facebook, or any of that bullshit. Forget about all of that.
I know Heather had glandular fever earlier this year and that slowed her down a little bit. But even before that I felt she needed to make that total commitment to tennis. I think there have been times when she has not been completely focused. She has to start getting down to business. I told her: "Don't worry about people ahead of you. Just concentrate on yourself. And don't read the newspapers. Just go out and play."
Heather's biggest problem is that she is too nice. She wants to talk to everybody. If a snail walked past her she'd stop and try and get the snail to move more quickly. Being too nice is not the way to go in tennis.
She also has to be more aggressive on the court. I told her: "You move well and your technique is excellent, but you won't win matches standing six feet behind the baseline. I don't think you'll be able to power through opponents. The further back in the court you go the more difficult it will be for you."
Heather is very comfortable at the net and has a good serve and great ground strokes. However, she has to add to her game. She has to learn to hit some heavy balls and hit them deep. She has to start working on angles. Above all, she has to be more aggressive, come into the net, take charge of points and go for big returns of serve.
She's a great athlete, but I'd like her to work more on her lower body. She needs to work so hard that when she goes to sleep at night she jumps out of the bed with cramp. She has to pay the price.
There's no substitute for lower body strength. Look at Li Na. What makes her so good? Her movement. Look at Marion Bartoli. What makes her so good? Her strong foundation. In order to stay close to the baseline you have to have a strong foundation.
How far can Heather go? I see no reason why she can't make the world's top 20. And if you get that far, who's to say how much higher you might climb? A lot depends on who is ahead of you at the time. But Heather needs to make changes and she needs to make them now. Changing her coach is just the start.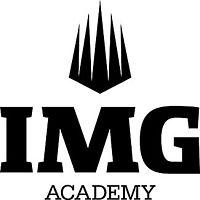 Reuse content