Andy Murray has impressed me from day one of Wimbledon 2013. Boy, he is a good tennis player to watch, and what we are seeing out on Centre Court – and the odd day trip to Court One – is the final transformation of a young man with talent into one who can make the final of this Wimbledon and many more Slams to come.
He has become such a cool customer, the focal point of a very fine team. And that is the key: team. It is an individual sport but it takes a host of people to get the guy in the best place to win tennis matches. Murray has always had the raw talent – we have seen it out there for a good while – but now everything is properly in place around him and, man, is he thriving on it.
Murray's fitness has improved noticeably and that allows him to use all his other skills. He has a big tank of gas on him, and that is what makes him such a strong favourite against Fernando Verdasco this afternoon. He has the shots but that gas means that he will just keep on going. If Verdasco hits the ball back five times, 10 times, 15 times Murray will still be sending it back with interest. He's the roadrunner, man.
Verdasco deserves credit for getting to this stage, and since we are talking about teams, lots of credit has to go to a guy in his set-up, his physical trainer Vicente Calvo, for getting his man fit again. Verdasco's ranking may still be down in the fifties but he has worked hard to get back on the court and credit to him. I like Fernando – he's a good guy and a good pro, but he will have to play to his utmost if he is to threaten your guy out there this afternoon.
Now I believe this will be the first time Murray has taken on a leftie this year. I like lefties – remember I said earlier in the tournament that I would take a good leftie to beat a good rightie. The thing is, Murray is too good a rightie and Verdasco is not quite a good enough leftie.
It is unfortunate for Verdasco that one of Murray's best weapons is his two-handed backhand, and that will negate the Spaniard's serve when he breaks it wide. If Murray had a one-handed or even a weaker two-handed backhand then the contest would be closer. I love Murray's backhand: for a coach who has shouted out for the two-handed backhand whenever I can it is a thing of beauty for me to watch!
So if Verdasco's serve is not going to bring him the big points he needs as often as he needs them then what's the big Spaniard to do?
Concentration is a big must. With his form and fitness Murray is forcing his opponents into errors in long rallies – the ball just keeps on coming back. Any underdog has to try and mix it up. Verdasco will have to get out of the comfort zone and off that baseline. He has to get into new territory then take Murray into it too.
And, of course, he cannot afford to miss one single chance; Murray's form and their history – eight Murray wins in nine meets – tells you that. Verdasco arrived here in no sort of form so has done well to get to the last eight. There have been a couple of good victories, against Ernests Gulbis in straight sets and ditto the seeded Julien Benneteau, but this is surely where the road will end and Murray will motor on.
The big game: Verdasco v Murray
F Verdasco/A Murray
Spanish Nationality British
29 Age 26
Madrid, Spain Residence London, England
Left-handed Plays Right-handed
6ft 2in Height 6ft 3in
54 World ranking 2
5 Career titles 27
$9.58m Prize-money $27.33m
20-10 Wimbledon record (W-L) 34-7
4R (2006, '08, '09) Wimbledon best F (2012)
1 Head-to-head wins 8
Nick's prediction Murray in straight sets
Coaching report: Lisicki stays determined to enjoy her big moment
I got a lovely text from Sabine Lisicki before she went out on to Court One to take on Kaia Kanepi. "Nick," she wrote, "watch me. I am going to go out there and enjoy myself." And that is just what she did.
When Sabine is enjoying herself on court she will play well. You can see it plainly – wham, bam, the balls come down as quickly as the smile is wide. This was such a different test from that against Serena Williams when she stood toe-to-toe against the most powerful woman the sport has seen and out-thumped her. Kanepi gives the ball some hammer as well but Sabine was out there as favourite. People were watching her: "Hey, look it's the girl who downed Serena." That brings a whole different pressure and it has sometimes been a problem for Sabine to string wins together, especially after such a high.
But she did exactly what she had to and got straight into the match in front of her. Down came the first serve – not quite as quickly as against Serena but it still averaged 104mph. And Sabine took her chances. She earned five break points and took four of them. She kept everything in working order from the victory over Serena, the power was still there and so was the balance on court.
Well done, girl, all of us at the IMG academy are so proud of you and congratulations to you and your coaching team.
On Thursday it will be a second semi-final at Wimbledon – this is a tournament she really enjoys and a surface that suits her game when it is working well – and the confidence of that win against Serena will keep her on a high. But Agnieszka Radwanska is a wily coyote and a very different test. That was a good win over Li Na and she isn't seeded four for nothing.
Thought for the day: Players don't mix but ballboys smooth things along
I have been coming to Wimbledon for about 30 years and there has been one big change in that time. Back then it was like one big family, all the players and coaches hung out together. Now it is like one big divorced family – no one talks to each other! The guys don't have a drink together. It's a different world in sport today I guess. But it is still the best run of all the Slams and that counts for one hell of a lot.
I get asked all the time what makes this tournament special, why a born-and-bred New Yorker loves coming over to your leafy corner of London. It is in part because it just all ticks along so smoothly, all the bits fitting together so perfectly, and every year I just have to pay tribute to every single ballboy and girl. Man, they are smooth – how many years are they trained for?
You know all the surrounding elements being right make a difference to the players and they appreciate it too. There ain't nowhere else like it. Enjoy it.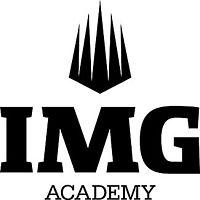 Reuse content